The Milwaukee Brewers are currently 2.5 games ahead of the St. Louis Cardinals in the National League Central Division. With the All-Star Game approaching, there is an increased emphasis on who will be buying and selling at the trade deadline. The Brewers are in an interesting position. On the one hand, they are in first place and surely can make the playoffs again. On the other hand, their offense ranks near the bottom in all of baseball. Additionally, Josh Hader is in his second-to-last year of arbitration. Given how stingy Brewers owner Mark Attanasio is, there is little reason to believe that Milwaukee will make him a contract offer for what he is worth. That being said, it is becoming more and more clear that Hader will be traded, whether it be this season or next.
Related: This trade between the Brewers and Royals would send Keston Hiura to Kansas City
The New York Yankees Could Trade for the Four-Time All-Star
One team that would be able to trade for Josh Hader is the New York Yankees. The Yankees are a prime candidate for a couple of reasons. First, they have a stocked farm system with prospects to swing almost any trade. Second, Aroldis Chapman is having a terrible year. While Clay Holmes has become a great closer himself, the Yankees are missing the second dominant reliever to anchor the back-end of the bullpen. Additionally, Holmes is having a good year this season, but has been below-average in his career up to this point. Adding Hader would give the Yankees more confidence in later innings.
Related: Brewers trade deadline target: Ramon Laureano
Who Could the Brewers Get in Return for Josh Hader?
As mentioned, the New York Yankees have a stacked minor league system, one ranked 13th by mlb.com and boasts four top-100 prospects. In return for Josh Hader, who is a generational talent, the Brewers should not be shy about their asking price. They should expect a great deal in return. The longer they wait, though, the less they will receive. If they were to do a trade this season, the Brewers could demand the following players in return:
Marwin Gonzalez- utility player hitting .250/.307/.404 for the Yankees this season
Albert Abreu- right-handed relief pitcher; 1-0  with a 1.08 ERA in seven games with the Yankees this year
Ken Waldichuk- starting left-handed pitcher for the Yankees Triple-A affiliate (team's fifth-ranked prospect); Waldichuk is 6-2 with a 1.99 ERA and 1.04 WHIP in 14 starts this season
Anthony Volpe- MLB's sixth ranked prospect and the Yankees' top prospect; a short stop hitting .246/.342/.442 with 11 home runs and 41 RBI in Double-A
Austin Wells- MLB's 96th ranked prospect and the Yankees' fourth ranked prospect; a catcher at Double-A hitting .274/.385/.507 with eight home runs and 23 RBI
Trey Sweeny- the Yankees' fifth ranked prospect hitting .233/.322/.422 with nine home runs and 39 RBI as a short stop/third baseman in high-A
Why This Trade Would Make Sense for the Brewers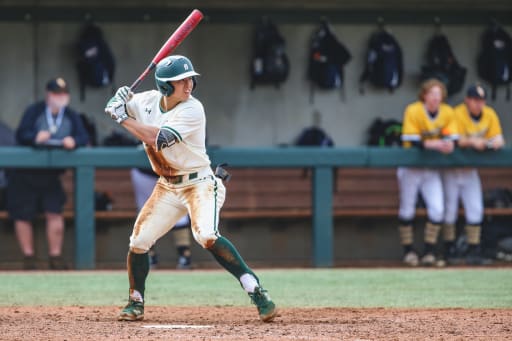 Losing Josh Hader would [will] be a tough pill to swallow. However, in return the team can land two top-100 prospects as well as addressing areas of their farm system that are lacking in talent. Most of the Brewers' top prospects are outfielders or pitchers. Aside from Brice Turang, the infield is not well stacked with talent. Volpe and Sweeny are both short stops while Sweeny has the ability to play third base. Wells is a catcher with a knack of getting on base while Waldichuk can keep the line of great starting pitchers in Milwaukee's farm system moving.
Marwin Gonzalez and Albert Abreu provide some immediate Major League talent that can contribute right away. Gonzalez, especially, can play all over the field having played every position except catcher in his Major League career.
To Read All the Latest Milwaukee Brewers Rumors, Click Here!
For More Great Wisconsin Sports Content
Follow me on Twitter at @theotherRobin19 and follow us @WiSportsHeroics for more great content. To read more of our articles and keep up to date on the latest in Wisconsin sports, click here! Also, check out our merch store for some amazing WSH merchandise!