When it comes to the Packers, they have a lot of talented players on the team. They have players like Aaron Rodgers, Aaron Jones, Kenny Clark, De'Vondre Campbell, Elgton Jenkins, David Bakhtiari, and Jaire Alexander. It just shows that Packers at almost every position on the team have elite talent. However, there are players on the team that are either sleepers, underappreciated, underrated, or do not get the attention they deserve. Here are all of those players on the team right now.
Dean Lowry- He Does The Dirty Work
Dean Lowry had a very solid year in 2021 for the Packers defense. He had a career high in sacks and pressures as he was bulldozing opposing offensive linemen back into the quarterbacks lap. He was dominant against the run as well. Lowry does the dirty work on the Packers defensive line and does not get enough credit for it. There were rumors on the Packers cutting him as it can save them a good amount of cap space and the drafting of Devonte Wyatt. However, keeping Lowry is a better option as he provides another body on the Packers deep defensive line this year. Look for Dean Lowry to build off his solid 2021 campaign.
Adrian Amos- Underrated And Doesn't Get the Respect He Deserves
One of the most underrated players in the NFL is Adrian Amos. Since he has signed with the Packers, he has been playing at a high level in his years with the team. Pro Football Focus rated Amos as the best safety in coverage over the past couple of years. Amos proved his doubters wrong who all said he was just a box safety, but yet has been more then just that. He has given the Packers great safety play since Charles Woodson left after 2012. Also, he is one of the true leaders on the team. Adrian Amos is a free agent after this year and will be looking to have another strong season to either get extended by the Packers or maybe paid by another team.
Kylin Hill- Wouldn't Sleep On Him Having A Huge Role This Season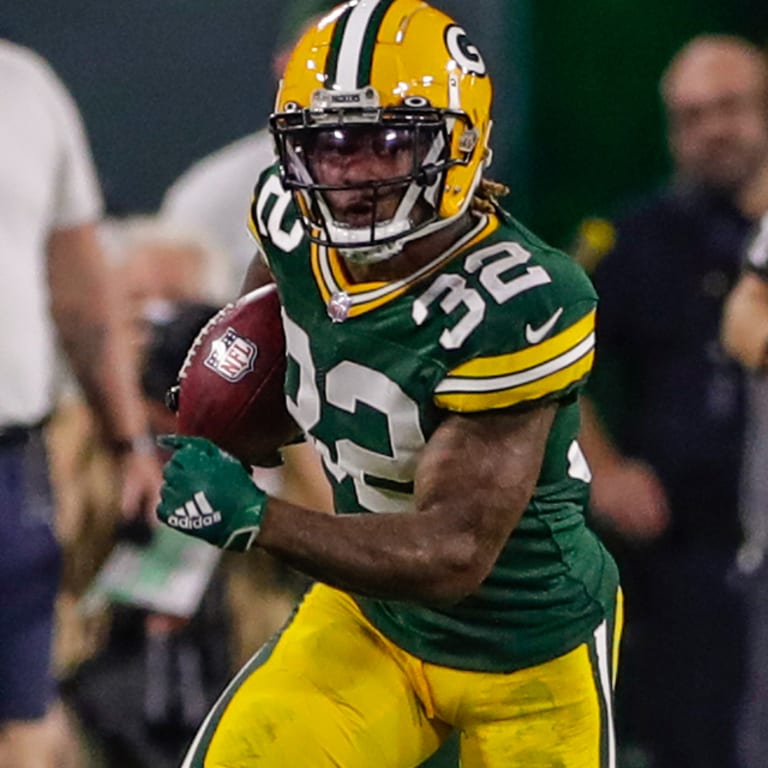 The Packers drafted Kylin Hill with their last pick of the 2021 NFL Draft. He has a ton of ability and he demonstrated all that at Mississippi State. However, due to COVID-19 and some other circumstances, it caused him to drop far in the draft. However, the Packers saw it as their gain and drafted him.
Last year in the preseason, Hill showed why he deserved the number three running back role behind Aaron Jones and AJ Dillion. He showed flashes in the 2021 season before tearing his ACL against the Arizona Cardinals. Hill can be a very dynamic player for the Packers offense in the run and passing game. He also showed he can make a impact on special teams. Hopefully he can come back week one but that is to be determined. Expect Kylin Hill's role to be expanded this year as he can be a versatile piece on the Packers offense.
Romeo Doubs- Steal In The Draft 
In the fourth round of this years draft, the Packers took Romeo Doubs. This might be one of the steals of the draft. Doubs shows he can really take the top off of defenses with his speed and can win the 50/50 with his size. He is the perfect specimen at wide receiver that the Packers can really use on their offense. So far he has impressed in OTA's and even caught the eye of Aaron Rodgers who has also praised him. His route running is solid but his run blocking needs work but he is on a great team with a good coaching staff to help him with that.
Doubs getting immediate playing time is not guaranteed as he will be eased in as a rookie. However, he does have a chance to make a impact early in his rookie season if he can earn his way into the starting lineup.
The Tight End Room- All These Players Could Make A Impact
The tight end group looks really promising this season. Robert Tonyan is coming back from a torn ACL and should be ready for week one and has shown he can be a weapon as he was in 2020 in his breakout year. Josiah Deguara since his rookie year has had a full offseason as he is now fully recovered from his ACL injury. He showed flashes in 2021 and should take that next step this season. Mercedes Lewis is the leader of that group and has still been playing at a high level despite his age. He is arguably the best blocking tight end in the NFL. Tyler Davis is getting a lot of praise and should have a huge role on the offense this season. If this group can stay healthy they can really open things up for the Packers offense this season.
TJ Slaton- The Forgotten Man On A Deep Defensive Line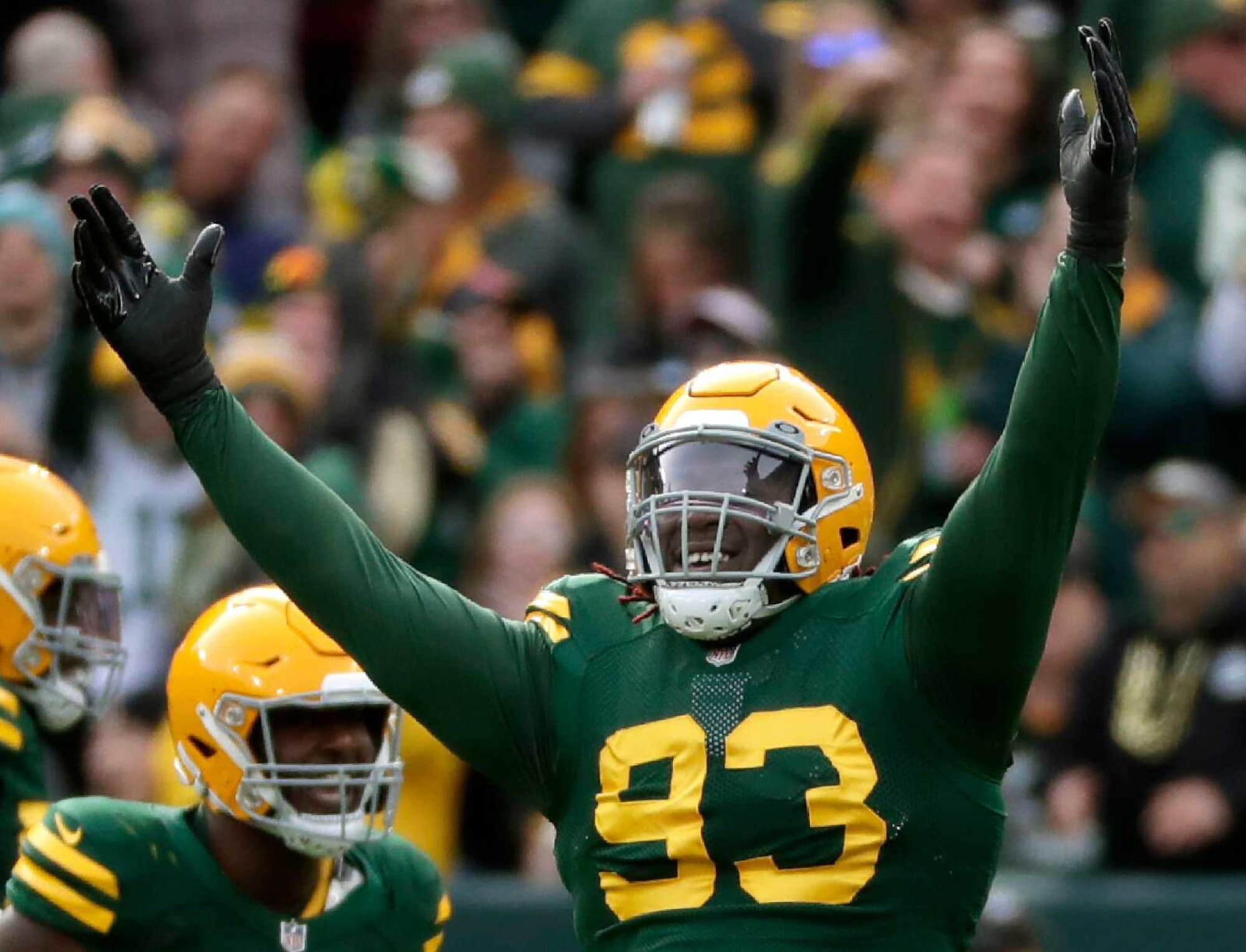 The Packers defensive line is very deep this year. This is probably the best group the Packers have had in a long time. The forgotten man on that line is TJ Slaton who is coming into his second year in the NFL. He was in a good rotation last year and got significant playing time and showed tons of flashes. Slaton showed he can bring interior pressure and push against the pass and the run. Slaton is expected take that next step in his second season and will get opportunities in the defensive line rotation. If he can make that second year jump it can make the Packers defensive line very scary.
Randy Ramsey- Seems Confident In Himself That He Will Standout This Year
The Packers at edge rush is uncertain behind Preston Smith and Rashan Gary. However, there are guys that can step up and assume the third edge rusher role behind them. One of those guys is Randy Ramsey. Due to a serious ankle injury he missed all of the 2021 season. He is now fully recovered and will look to earn playing time on the field this year. His special teams play will definitely earn him a roster spot. Ramsey is very confident that he will contribute big for the Packers defense this season. The chance is there for him but it will be up to Ramsey to take full advantage of it.
Samori Toure- Should Be a Big Steal From This Years Draft
The Packers got Samori Toure with their last pick of this years draft. Toure played the last two years at the University of Montana and Nebraska. In those two years, he was highly productive especially when he played against Ohio State, who is a powerhouse football team. He has speed and was considered one of the most polished route runners in the draft. It was questionable why he fell so far, but the Packers decided to pull the trigger and draft him. It will be a long shot for him to make the roster in a very crowded wide receiver room. Yet,  I wouldn't count him out on making the 53-man roster and even having a role in the Packers offense. Samori Toure will be the one to keep an eye on this year in his rookie season.
Krys Barnes- Do Not Count Him Out Yet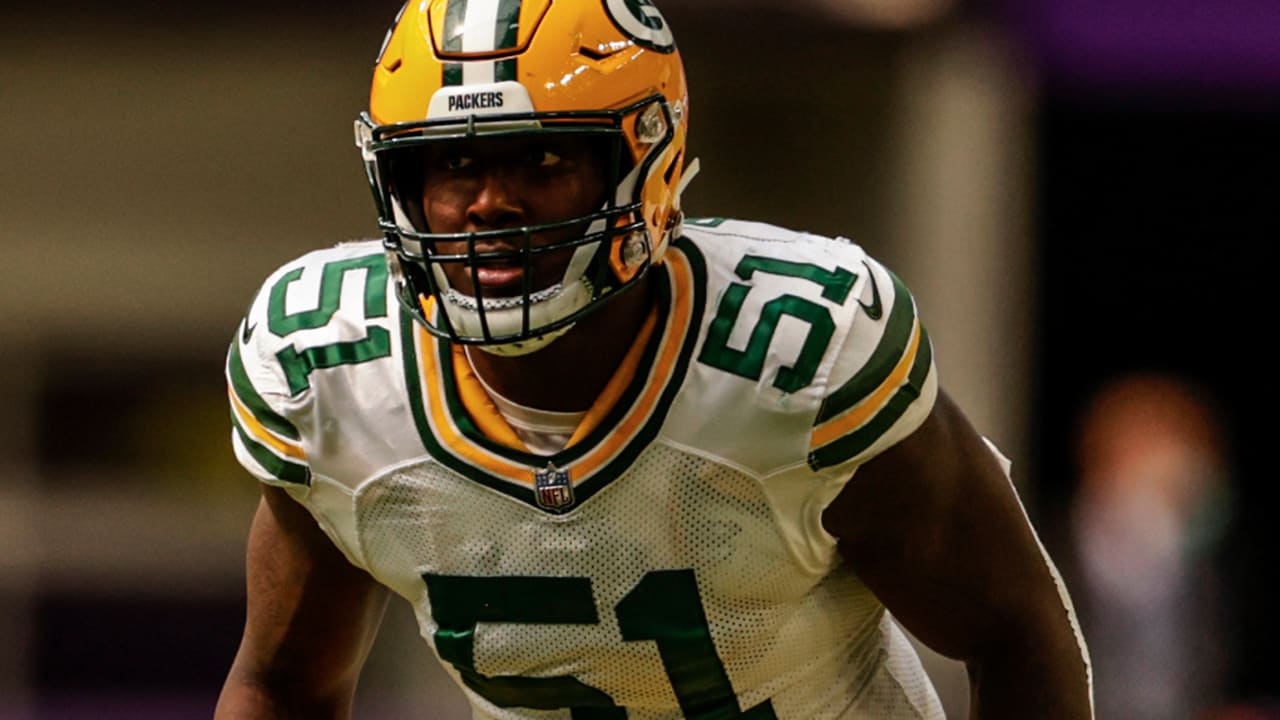 Krys Barnes' future with the Packers is in doubt as he was too inconsistent in 2021. Also with the drafting of Quay Walker it does not look good for him. However, we can not count him out just yet. Barnes has done well as a undrafted free agent out of UCLA in 2020. Now he will be the third linebacker behind De'Vondre Campbell and Quay Walker. It is not all bad having someone like Barnes who has a experience as a starter as a backup. He will be rotated in especially when the Packers move Quay Walker all around the defense. Not to mention Barnes can contribute on special teams and be motivated to convince the Packers he can still be a real contributor on defense. It does not look good for Krys Barnes but he can still make a impact this year for the Packers defense.
For More…
Follow me on Twitter at @CarlosS29143608 and follow us at @WiSportsHeroics for more content. To keep up on all of your favorite sports in Wisconsin, click here! Also, check out our merch store for some amazing WSH merchandise!