Aaron Rodgers has been very positive about his young WR unit throughout training camp. He has been patient with the growing pains. Today, it seems his patience has run out. After practice, it was not surprising to see Rodgers show frustration.
Drops In Practice
The Packers struggled against the Saints defense today but they also did not help themselves. Rookie stand out Romeo Doubs has had some electrifying catches but also has struggled with drops. He had a big one today. Doubs beat Saints cornerback Bradley Roby and Rodgers threw a perfect ball. Doubs simply dropped it. Rodgers called that throw his best of the day. It obviously has to be frustrating when your best throw of the day is dropped by a receiver. Practices have been full of good balls thrown by the QBs that are simply dropped by the receivers. It makes sense for Rodgers to show frustration.
Rodgers Defends Love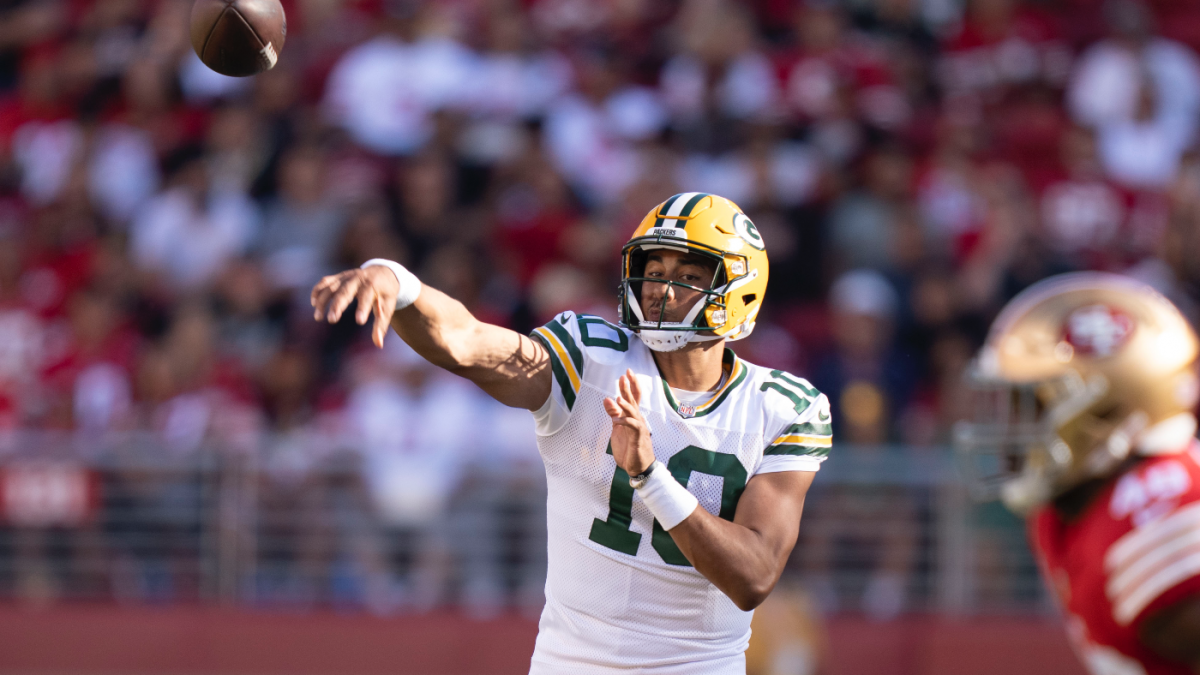 In this same post-practice interview, Rodgers had some harsh words for the receivers in the preseason game. Rodgers echoed head coach Matt LaFleur in absolving Love of the 3 interceptions. Tyler Davis let the ball hit him square in the chest. The other two, Rodgers points out, were bad routes by the receivers. What Rodgers is pointing out here is that no matter who is at quarterback, if the receivers are not running the right routes and making the easy catches, the offense will stall.
Trust
One key phrase that kept coming up for Rodgers was trust. He did not mention Allen Lazard, Randall Cobb or Sammy Watkins who had a nice deep ball from Rodgers today. It is clear that Rodgers trusts his veterans but is not quite there with the rookies yet. Rodgers does not care about the supposed talent if he and the coaching staff cannot trust the receiver. This is an interesting subplot to watch for as week 2 of the preseason approaches. Final roster decisions may come down to who Rodgers and the coaching staff simply trusts more.
Rodgers finally let his frustration show about the drops. He has been patient but the hope is that this kicks some of the young receivers in the pants to work harder and improve. The Packers are relying on young receivers this year so at some point, the young receivers will have to make a play.