The Green Bay Packers defeated the Minnesota Vikings handily 37-10. The win clinched the number one seed in the NFC for the Packers while eliminating the Vikings from playoff contention. Despite Aaron Rodgers' desire to play next week, one would assume that he will not play the whole game. Neither will the rest of the main contributors to the team. In essence, we may see them play for a quarter and their regular season will be done. With that being said, here are some wildly insane stats from the Packers 2021 season, knowing full well that they may add to them next week.
Aaron Rodgers vs. the Minnesota Vikings
Everyone knows about Aaron Rodgers breaking Brett Favre's franchise record for touchdown passes. In the Packers 37-10 win against the Vikings, though, Aaron Rodgers broke another one of Favre's records. With two touchdown passes against Minnesota, Rodgers has accumulated 55 touchdown passes against the Vikings. No other quarterback in NFL history has thrown more against the Vikings. Brett Favre had 54. It would seem that the Chicago Bears are not the only team in the NFC North that Rodgers owns.
Aaron Rodgers' Touchdown-Interception Numbers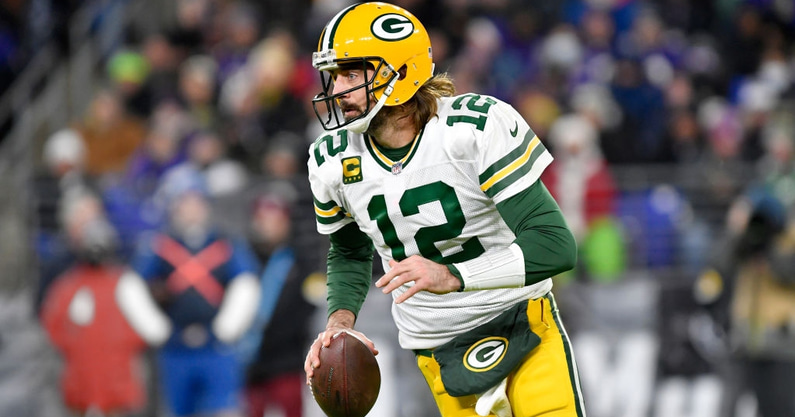 This season, Aaron Rodgers has throw 38 touchdown passes and just four interceptions. He also leads the NFL with the highest touchdown percentage and the lowest interception percentage. That feat has been accomplished four other times in NFL history. Ken Anderson did it in 1981. Steve Young accomplished it in 1992. Tom Brady did it in 2010. Aaron Rodgers himself accomplished it last season.
Do you know what happened in all four of those seasons? Those players won the MVP Award. Aaron Rodgers is also about to become the first player in NFL history to have the highest touchdown percentage and lowest interception percentage in the same season twice!
More Wild Aaron Rodgers Stats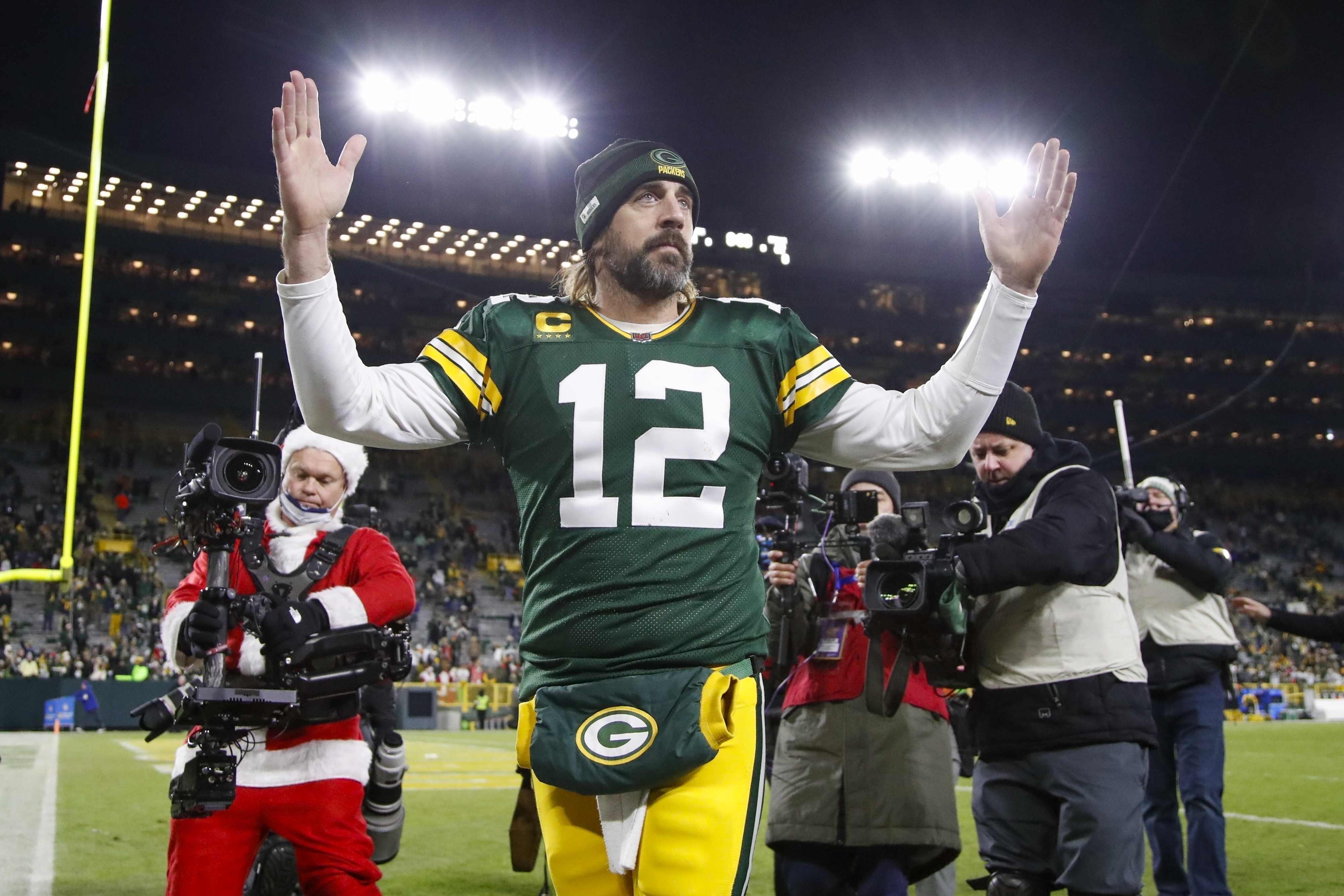 There are so many ways to describe how dominant Aaron Rodgers is, and yet not enough. Here is one wild stat that shows how special he has been down the stretch: Over his last six games, he has thrown 18 touchdown passes and no interceptions. How special is that? Well, no one else has ever done that. That's right. None. No other quarterback has ever thrown 18 touchdowns and no interceptions in a six game stretch.
Last night, as mentioned, Aaron Rodgers had two touchdown passes and no interceptions. That was the 12th time this season that he has thrown multiple touchdowns without throwing a pick. That is the most in a season in NFL history.
Remember the "Run the Table" season? In the last six games of that year, Rodgers threw for 1,777, had 16 total touchdowns, no interceptions, and a 121.0 passer rating. In the final six games of this season, Rodgers has 1,830 total yards, 19 total touchdowns, no interceptions, and a 124.8 passer rating. He has just gotten better with age.
Matt LaFleur Loves the Holiday Season
Everyone likes to talk about how the Green Bay Packers have struggled after the Bye Week under Matt LaFleur. However, no one talks about how absolutely dominant they are during the holiday season during his tenure. Check out all their wins over the past three seasons after Thanksgiving.
Not one single regular season loss to be found. This team is built for football in the elements.
Davante Adams Is on Another Level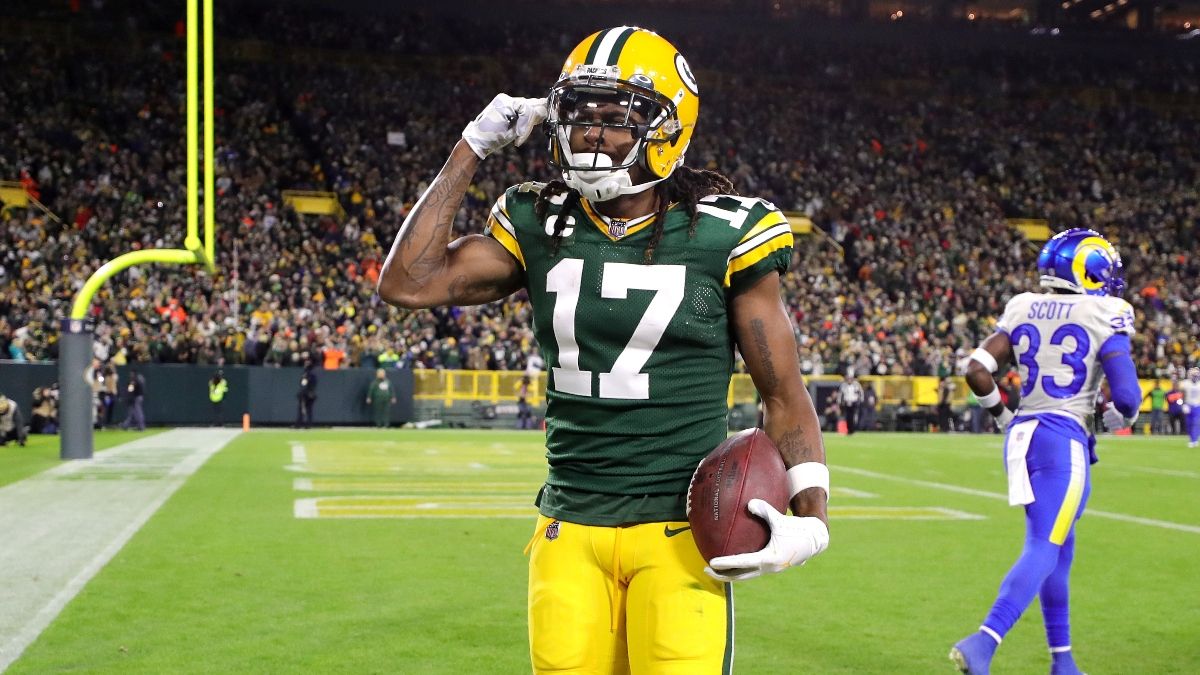 Last night, Davante Adams became just the sixth wide receiver ever to have 600+ catches, 8,000+ yards, and 70+ touchdowns in their first eight NFL seasons. He joined some pretty exclusive company on a list that includes Jerry Rice, Randy Moss, and Larry Fitzgerald.
However, Davante also did something that no other wide receiver as ever done. After his 11-catch, 136-yard, and one touchdown performance last night, Adams became the first player ever to post at least 115 receptions, 1,350 yards, and 11 touchdowns in back-to-back seasons.
Simply incredible.
For More Great Wisconsin Sports Content
Follow me on Twitter at @theotherAdams14 and follow us @WiSportsHeroics for more great content. To read more of our articles and keep up to date on the latest in Wisconsin sports, click here!