Earlier today, Pete Prisco of CBS Sports revealed the initial power rankings for the NFL heading into the opening week of the 2022 season. As it stands now, the Bills are the betting favorite in Vegas to win the Super Bowl and analysts seem to agree. The Rams cannot be counted out after last year, and the Bengals and Chiefs aim to be tough competition again. The Packers look to solidify themselves with an amazing opening week.
Here is the full Power Ranking list ahead of Week 1 (Notice, each divisional team is bold)
Buffalo Bills
Green Bay Packers 
Kansas City Chiefs
Los Angeles Rams
Cincinnati Bengals
New Orleans Saints
Tampa Bay Buccaneers
Philadelphia Eagles
Los Angeles Chargers
San Francisco 49ers
Indianapolis Colts
Minnesota Vikings 
Las Vegas Raiders
Tennessee Titans
Dallas Cowboys
Baltimore Ravens
Denver Broncos
Miami Dolphins
Arizona Cardinals
Washington Commanders
Cleveland Browns
New England Patriots
Pittsburgh Steelers
Carolina Panthers
Jacksonville Jaguars
Houston Texans
Detroit Lions 
New York Giants
New York Jets
Chicago Bears 
Seattle Seahawks
Atlanta Falcons
Where do the Packers Sit?
The Packers are currently ranked 2nd overall, behind the Bills. The Packers are going to look a lot different this year. In the past, the team has always been about a high-powered offense and the Rodgers-Adams connection. However, that is no more, as 2022 will usher in the year of the defense.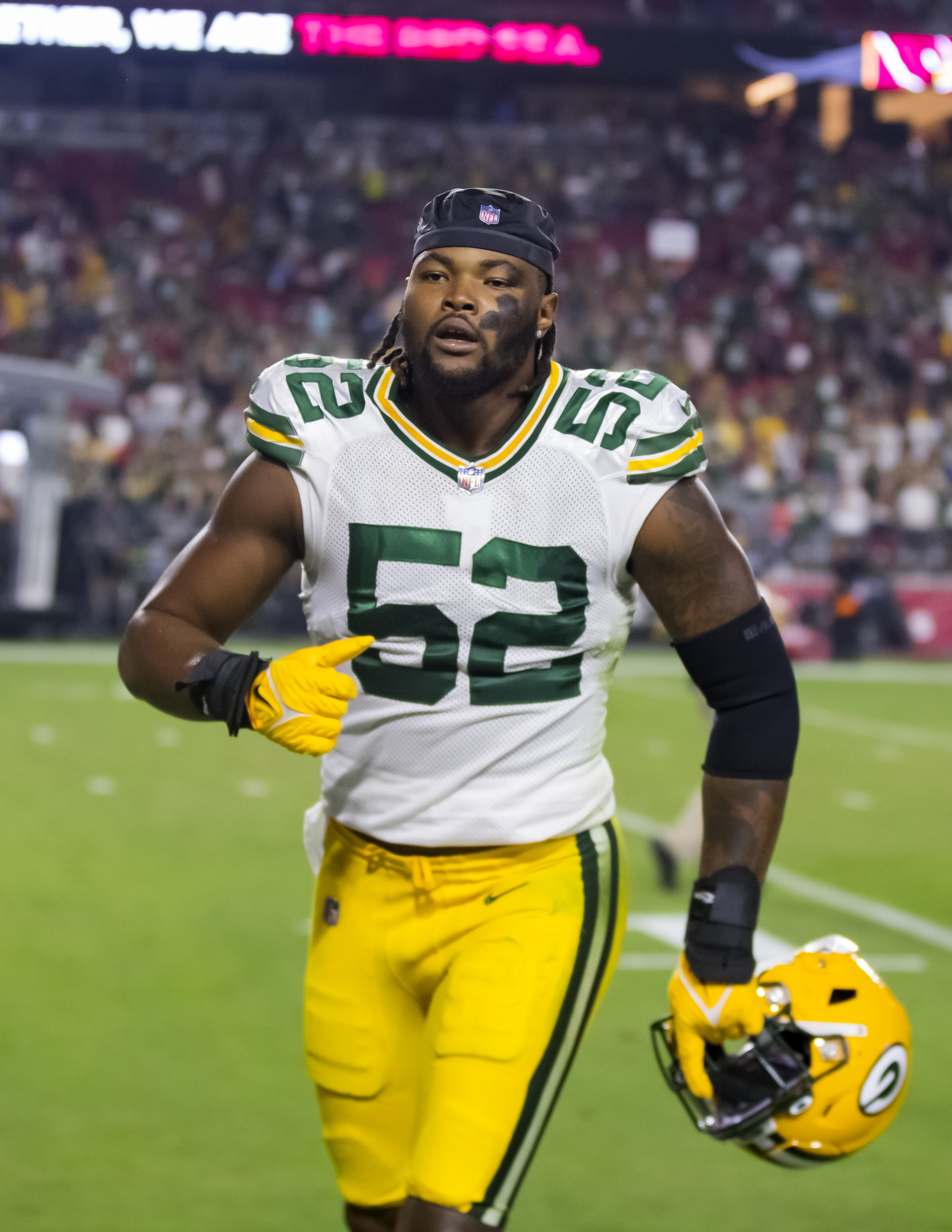 No matter what, the team will still get the classic Rodgers' plays. But, the offense is going to be exciting and frustrating. Rookies will make rookie mistakes and there will be growing pains, but this offense can be interesting to watch at full health.
The defense is going to be the key for the Packers. Barring injuries, the Packers have a top 5 secondary of Amos, Savage, Alexander, Douglas, and Stokes. Along with that, the team also has Rashan Gary and De'Vondre Campbell primed to build off of 2021. Also, if Quay Walker plays as well as everyone hopes, he could solidify the defense for the Packers. The team is shaping up to be dominant, which will help the offense as well. Keeping leads and restricting the opponent can allow Aaron Rodgers to get in a rhythm with his rookie receivers.
Follow us @WiSportsHeroics for more great content. To read more of our articles and keep up to date on the latest in Wisconsin sports, click here!