The Packers are going to have some tough decisions this offseason. There are a lot of players whom the team will have to decide whether to resign or let go. One player that the Packers will have to make a decision on is Robert Tonyan. Of all the decisions that have to be made, Robert Tonyan will be the toughest decision for the Packers.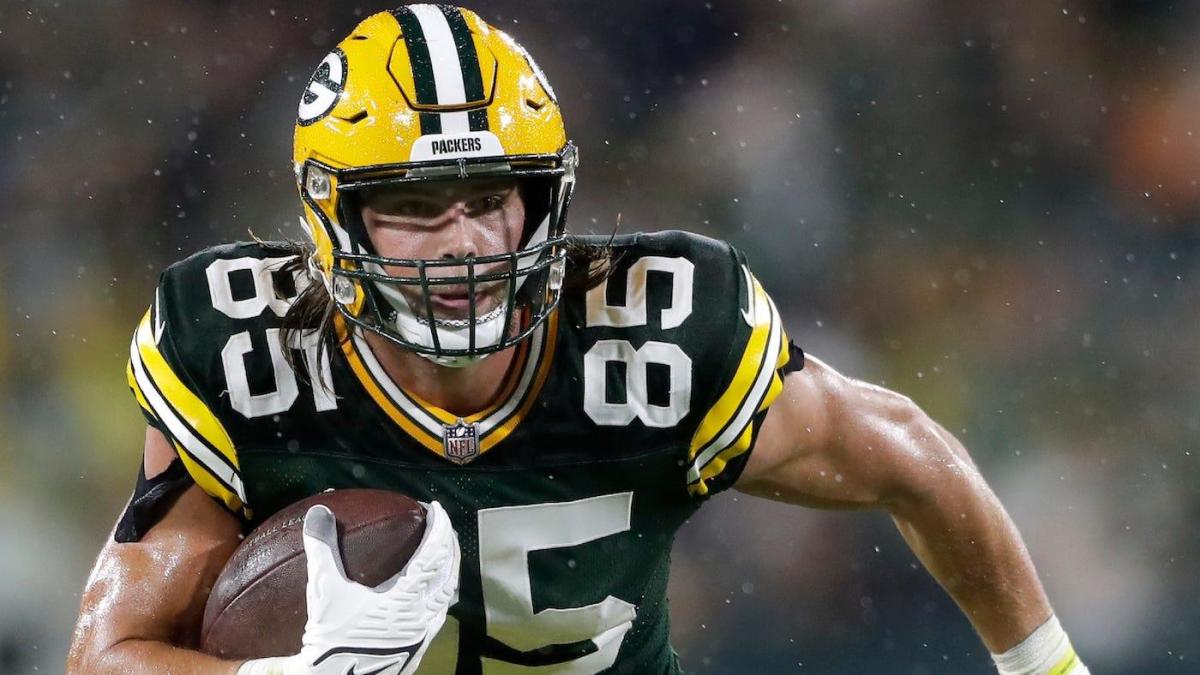 Packers' Toughest Offseason Decision Will Be Robert Tonyan
After an ACL injury, the Packers signed Tonyan to a one-year prove-it deal. If he could produce as he did a couple of years ago, he would earn a long-term deal. If he couldn't, the team could let him walk without being tied to a long-term deal. The problem is that Tonyan has neither been all good nor all bad. He has been right in the middle of those two which makes his evaluation very tricky.
The Good
Tonyan leads the Packers with 41 catches. It is worth noting that 10 of those catches came in the game against the Jets but regardless he is a big part of the passing offense. According to PFF, he has an impressive 80.4 catch percentage which is the second-best number of his career. Rodgers still looks his way and he is a reliable target who catches passes that come his way.
The Bad
Tonyan has not been able to stretch the field this season. Outside of the 10-catch Jets game, he hasn't gained over 37 receiving yards in a game. When he was at his peak, he was making chunk plays to move the offense down the field. His touchdowns have also all but evaporated. He only has one this year in the game against the Patriots. He has not been the red zone target that he has been in the past. Not all of this is Tonyan's fault as the offense has a myriad of problems. However, it is going to be hard to give a long-term deal to a tight end who only gains between 30-40 yards per game.
Robert Tonyan will be the Packers' toughest offseason decision. With a couple of elite tight-end prospects in the draft, the Packers may look to nab one of those players rather than extend Tonyan. This offseason will be full of intrigue for the Packers as they decide how to retool this roster.
Follow me on Twitter at @sorcerermatt, and follow us @WiSportsHeroics. To read more of our articles and keep up to date on the latest in ALL of Wisconsin sports, click here!