One thing about the Packers team this year is that they will be pretty young. There are going to be a lot of new faces on the team. Packers will possibly be one of the youngest teams in the NFL this season. They have some up-and-coming young players on this team, and it seems the future is very bright for them. The Packers especially have a good amount of young talent from their draft class last year that contributed to the team in the second half of the season in 2022. Here are six young players to be excited for on the Packers.
Romeo Doubs- A Promising Rookie From Last Year That Can Only Get Better
One of the three receivers the Packers drafted last year was Romeo Doubs. He had a very promising rookie season and has shown a ton of potential. He stepped up last year and helped the Packers on offense, especially when injuries occurred at wide receiver. An ankle injury did slow down last season, but he will be ready to go this season. Aaron Rodgers had nothing but good things to say about him last season and even earned his trust.
Now Rodgers is no longer a Packer, and Jordan Love will be throwing Doubs the ball for the foreseeable future. The good news is that he, Aaron Jones, and Christain Watson were in California to work with Jordan Love to get the connection and timing down. Look for Romeo Doubs to take that next step in his second season.
Zach Tom- Another Good Offensive Linemen The Packers Have Found
The Packers' scouting department and general manager Brian Gutekunst deserve a ton of credit for finding hidden gems when it comes to offensive linemen. They might have found another one in Zach Tom, who they drafted last year. Tom stepped up when injuries occurred on the offensive line and started some games at offensive tackle.
How good was Tom? He was simply a stud, as he was ranked the best rookie pass blocker last season. That is pretty impressive for a fourth-round pick who is now becoming a steal for the Packers. Zach Tom will most likely be competing for the right tackle job open for the Packers, and he has a very good chance of winning it. Tom definitely looks to be the future starter along the Packers' offensive line.
T.J. Slaton- Despite Limited Playtime, Showed A Lot Of Promise
T.J. Slaton showed signs of growth last season. He showed how good of a player he can be in limited playing time. He played exceptionally well against the New York Giants, where he dominated the line of scrimmage for pretty much the whole game. It was very questionable on the Packers coaching staff why he, along with Devonte Wyatt, did not get extended playtime and kept playing former Packer Dean Lowry over them.
He got more snaps in the second half of the season, and the defensive line looked more improved. With Dean Lowry no longer on the team, it seems Slaton will have a good chance of being a starter this year. If Slaton can take that next step this year, he can make the Packers' defensive line very dangerous.
Kingsley Enagbare- Has Shown Good Potential To Be A Very Good Pass Rusher
Last year, the Packers drafted Kingsley Enagbare in the late rounds, and he is turning out so far to be a steal for them. It was shocking how far he fell in the draft, and the Packers took advantage. Early in the season, he was the third edge rusher behind Rashan Gary and Preston Smith and saw his fair share of playing time. When Rashan Gary tore his ACL in the middle of the season, he saw significant snaps.
Each week of the season, he was getting better and better and showed he could be a very good pass rusher in the NFL. He may be in line to be a starter this year with Rashan Gary recovering from his ACL injury. The sky is the limit for Enagbare, and he can make an impact on the Packers' defense in his second year.
Christain Watson- If He Can Stay Healthy, A Very Bright Future Ahead Of Him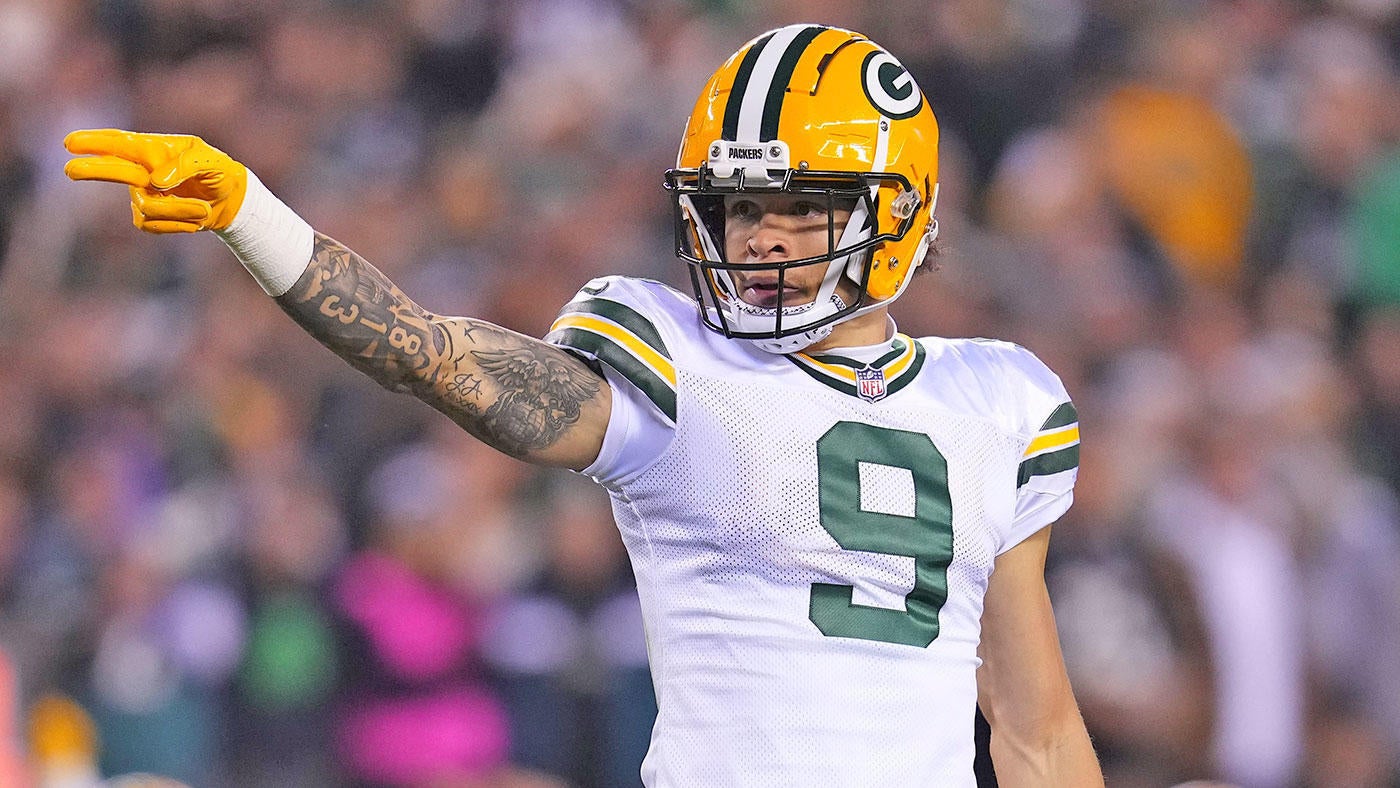 Arguably the slam dunk draft pick from the 2022 NFL Draft last year from the Packers was Christain Watson. He had a very promising rookie season. Unfortunately, the injury slowed him down in the first half of the season. However, he exploded in the second half of the season. He had a breakout game against the Dallas Cowboys as he scored three touchdowns.
Watson led all rookies in touchdowns, and if it were not for the injury, he would have had a good chance of winning Offensive Rookie of the Year. His ability to just run past opposing defenders is something that the Packers expect to see more of for years to come. He will now be catching passes from Jordan Love and already has a good connection with him. If he can stay healthy, the future is bright for him in the NFL to be a great wide receiver.
Eric Stokes- Yes, he Had A Down Year, But He Can Bounce Back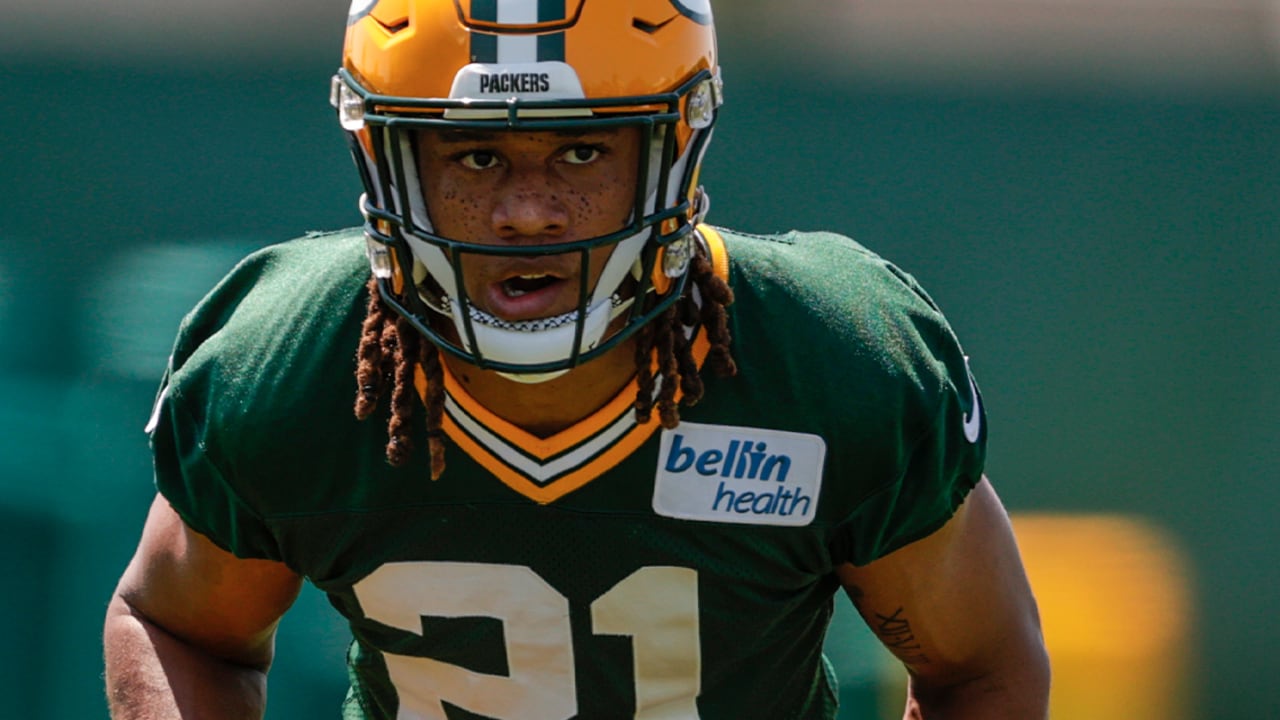 Unfortunately, Eric Stokes, before his injury, did not have a great season. He was mightily struggling before his serious ankle injury. This season Stokes will have a chance to show the promise he had in his rookie season. His speed made him a first-round pick for the Packers, but he has to get better in coverage, as opposing quarterbacks had almost a perfect passer rating when targeting him.
Yet, the question that will remain is when will he be back? Matt Lafleur said there is a good chance he could miss time this season with the ankle injury he suffered last year. In addition, what will his role be on the Packers' defense? Jaire Alexander and Rasul Douglas will be on the outside at corner, and Lafleur already stated Kisean Nixion would be the starting slot corner. The Packers will certainly find a role on defense when he returns from injury. Eric Stokes will look to have a bounce-back year this season for the Packers, and if he does, the secondary will be very scary.
For More…
Follow me on Twitter at @CarlosS29143608 and follow us at @WiSportsHeroics for more content. To keep up on all of your favorite sports in Wisconsin, click here! Also, check out our merch store for some amazing WSH merchandise!