During the last seasons, a mantra of Green Bay Packers fans was that Davante Adams was "top two, not two" among wide receiver rankings. Obviously, with Adams now playing for the Las Vegas Raiders, there is giant hole to fill in the Packers offense. The Packers could address this need in the draft as there are plenty of talented wide receivers who will be available in the first three rounds. Many fans, though, would also like to see the Packers go after a wide receiver in free agency. Packers safety Adrian Amos, though, is going after two.
@obj 👀 @God_Son80 👀 yaw tryna play together again? 😂😂😂

— Adrian Amos (@_SmashAmos31) March 17, 2022
The Green Bay Packers were very close to landing Odell Beckham Jr. late last season. OBJ, though, chose more money with the Los Angeles Rams. He did get his ring, but tore his ACL in the Super Bowl. No timetable has been announced for his return. He is a free agent, but has not been linked to any teams as of yet.
Jarvis Landry was released by the Cleveland Browns after they traded for Amari Cooper. Landry is a five-time Pro Bowler and could fit very well in the Packers' offense.
Both OBJ and Landry were teammates on the Cleveland Browns.
Hypothetically, What Would It Cost for Both?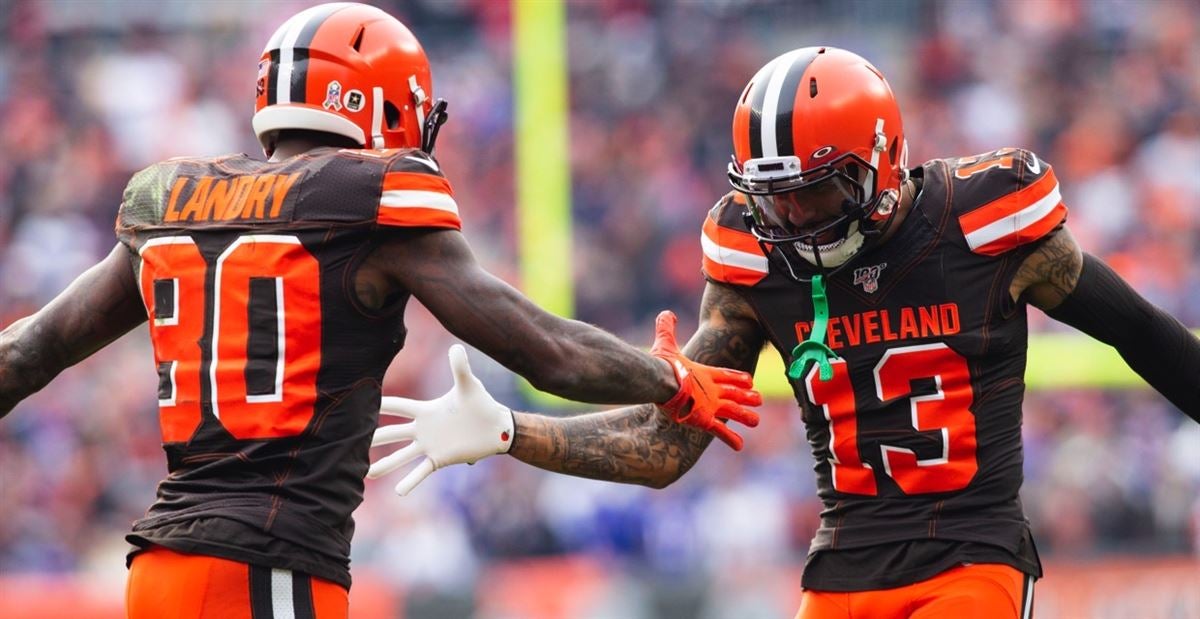 As mentioned, OBJ tore ACL and may not play this year. However, the Packers are certainly looking at any and all options to improve the team both now and in the future. Since the Packers no longer are weighed down by a $20+ million per season commitment to Davante Adams, there are plenty of options.
If, somehow, the Packers were to go after OBJ and Landry, they actually could afford both. According to spotrac.com, Landry's market value is about $12 million a season. OBJ's market value, according to the same site, is about $13 million. Adams is getting $28 million per year from the Raiders. The Packers could sign two Pro Bowl wide receivers for less than that.
Will it happen? Probably not. But this is perfect evidence of the fact that the Packers have plenty of options. They're not rebuilding. They're re-tooling.
[pickup_prop id="22016″]
For More Great Wisconsin Sports Content
Follow me on Twitter at @theotherRobin19 and follow us @WiSportsHeroics for more great content. To read more of our articles and keep up to date on the latest in Wisconsin sports, click here! Also, check out our merch store for some amazing WSH merchandise!