One of the weaknesses of the Green Bay Packers for a long time has been the lack of a return game.  Tyler Ervin came in late in 2019 and made the return game average at best.  Last season, though, Ervin got hurt and the glaring hole in the return game returned.  According to one NFL scout, the Packers could be looking at All Pro Cordarrelle Patterson to solve that problem.
Wanted: A Kick Return Specialist
The Green Bay Packers have never really had a great kick return specialist.  In 1996, Desmond Howard took the NFL by storm and won the Super Bowl MVP.  However, before and after that season he was relatively pedestrian.  Allen Rossum held the role for two seasons, but was rather average.
Randall Cobb was a punt returner in his early days, but made his name as a great slot receiver.  In other words, the return game has been a problem for decades.  In the past, though, it has been masked by great offenses or the occasional great defense.  Over the last two seasons, however, it has been part of the reason the Packers have lost games.  Obviously, changes need to be made.  The Packers replaced their special teams coordinator this offseason, and signing a kick returner may be the next step.
Cordarrelle Patterson's Career
Cordarrelle Patterson was drafted by the Minnesota Vikings with the 29th overall pick in the 2013 NFL Draft.  He was brought in, of course, to be a wide receiver, but he made his name quickly as a kick returner.  In fact, he was a Pro Bowler and First Team All Pro in his rookie season as a kick returner.  That year, he had 43 returns for 1,393 yards and two touchdowns.  On October 27 of that season, he took the opening kickoff against the Green Bay Packers for a NFL-record 109-yard touchdown.
[pickup_prop id="5686″]
In 2015, Patterson led the NFL with two kick return touchdowns.  He also had 1,019 kick return yards, his second time eclipsing the 1,000 yard mark.  In 2016, Patterson made his second Pro Bowl and First Team All Pro behind 25 returns for 792 yards and a touchdown.  That season, his touchdown was a 104-yard kick return.
After spending 2017 with the Oakland Raiders, Patterson went to New England where he won a Super Bowl.  For the past two season, he has been the kick returner for the Chicago Bears.  After not making the Pro Bowl or First Team All Pro in 2017-2018, Patterson has been named to both in each of the past two seasons.
Last season, Patterson led the NFL with 35 kick returns and 1,017 yards and a touchdown.  He also had his second 100+ yard return, scoring on a 104-yard return.
How Patterson Could Fit with the Packers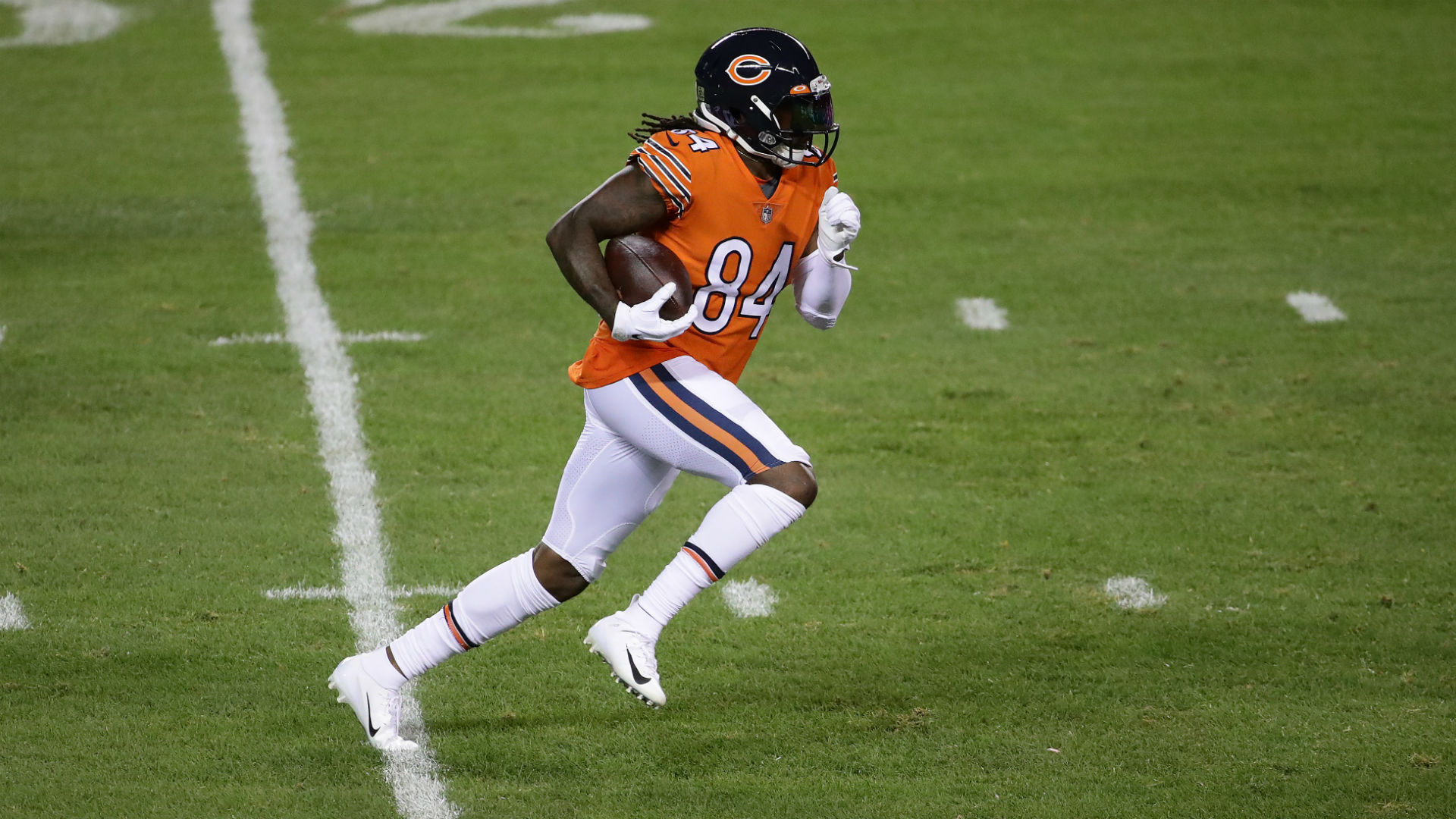 Obviously, Cordarrelle Patterson could be the kick returner the Packers have been missing for so long.  In addition to this, Patterson could take the role of the gadget player that is so important to Matt LaFleur's offense.  Last season, the Packers' offense was at its best when Tyler Ervin was healthy and moving along the line of scrimmage.  Even though he rarely was the recipient of the ball, defenses had to honor his movement.  This opened up opportunities in both the run and pass game.
Of course, the Packers' salary cap situation is tight.  However, kick returners do not necessarily break the bank and he could be convinced to come and play for a contender.  If the money works, this is a deal the Packers must get done.
For More Great Wisconsin Sports Content
Follow me on Twitter at @theotherAdams14 and follow us @WiscoHeroics1 for more great content. Check out our merch page here and use promo code Wisco at check out for $1 off! To read more of our articles and keep up to date on the latest in Wisconsin sports, click here!