NFL News: The Green Bay Packers are going to look a lot different in 2023.  Between the trade that sent Aaron Rodgers to the New York Jets and the numerous veterans that left via free agency, the Packers have all of a sudden become one of the youngest teams in the NFL.  In fact, they only have three players on their roster over the age of 30.  Punter Pat O'Donnell (32), Left Tackle David Bakhtiari (31), and Pass Rusher Preston Smith (30).  With all the changes among player personnel, the Green Bay Packers may be looking to add another coach, one who played in the NFL for years.
Green Bay Packers In Talks With Dan Orlovsky For Coaching Gig
On ESPN Wisconsin's Wilde & Tausch radio show, ESPN analyst and former NFL quarterback Dan Orlovsky stated that Green Bay Packers head coach Matt LaFleur has attempted to recruit Orlovsky to the coaching world:
I've had conversations with Matt about it, of going out there. There's been conversations this offseason. It'll always be something that I've been interested in. Right now, I love being at ESPN. I love being able to get to do what I do and I'm super thankful for that.
LaFleur and Orlovsky crossed paths in 2017 with the Los Angeles Rams, Orlovsky's final season as an NFL player. Orlovsky was released from the Rams during final cuts that year, leading to an October retirement from the sport and a transition to the media side of things. At the time, LaFleur was a first-time offensive coordinator in Los Angeles.
What Would Dan Orlovsky Bring To The Green Bay Packers If He Decides To Enter The Coaching World?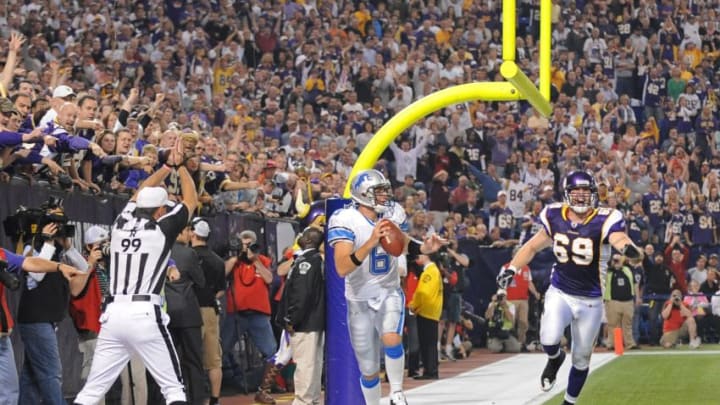 Dan Orlovsky was drafted by the Detroit Lions in the fifth round of the 2005 NFL Draft.  He played college football at the University of Connecticut.  Orlovsky also spent time with the Houston Texans, Indianapolis Colts, Tampa Bay Buccaneers, and Los Angeles Rams.  He spent 12 seasons in the NFL playing quarterback. (2005-2017).
It is safe to assume that if Orlovsky began his coaching career the with Green Bay Packers, he'd start as an analyst or as a quarterbacks coach.  Currently, the quarterbacks coach role is held by Tom Clements, the 70-year-old who has already retired from coaching once before but stayed on to help Jordan Love's career get off on the right foot.  It isn't unrealistic to think that the Packers could revisit this conversation once Clements decides to hang it up after this season.
Dan Orlovsky joined ESPN in 2018 and is a college football and NFL analyst. He appears on NFL Live and a variety of other ESPN studio programming in addition to calling a weekly ESPN/ABC college football game during the fall. He has been around the game of football nearly every day since the early 2000s.  He would undoubtedly bring knowledge to the quarterbacks locker-room that otherwise may not be there.
For More Wisconsin Sports:
Follow me on Twitter at @mcquadewarnold, follow us @WiSportsHeroics.  Also check out our Merchandise Here!  Get 20% off with the code "WSH."  You can also reach out to McQuade Arnold via email at mcquadewarnold@gmail.com. To read more of our articles and keep up to date on the latest in ALL of Wisconsin sports, click here!  Green Bay Packers, Milwaukee Brewers, Milwaukee Bucks, Wisconsin Badgers.