NBA News: The Milwaukee Bucks have been the subject of many trade ideas during the 2023 NBA off-season.  Chris Paul and Bradley Beal were both named as possible targets for the Bucks.  Coincidentally, they were both part of the same trade that had nothing to do with the Bucks.  Colin Cowherd suggested another league-altering trade that would feature the Milwaukee Bucks and the Dallas Mavericks.
Milwaukee Bucks Land Four-Time All-Star Luke Doncic In Massive Trade Suggested By Colin Cowherd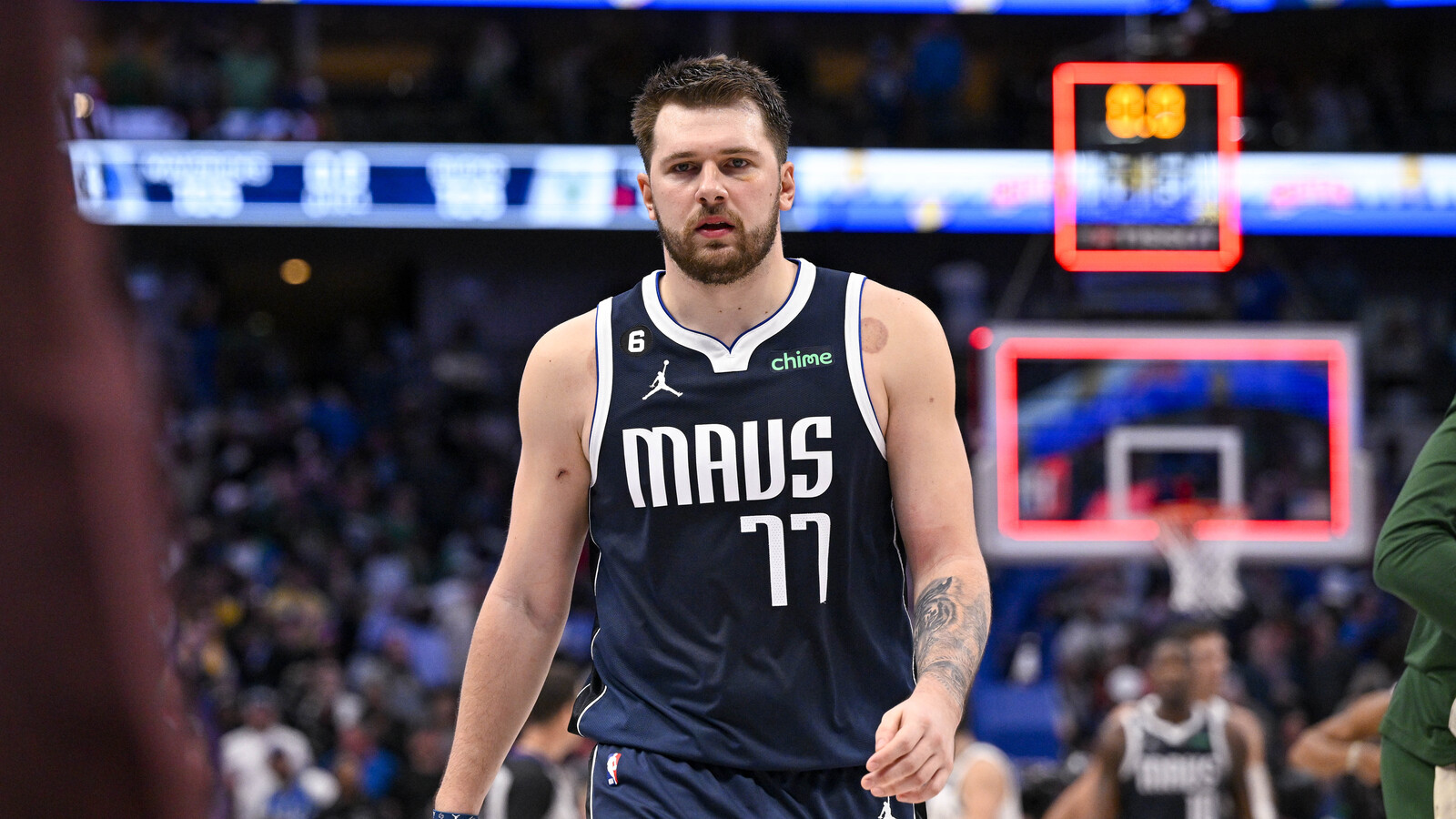 NBA analyst Colin Cowherd proposed a wild trade idea that sends Dallas Mavericks' superstar, Luka Doncic to the Milwaukee Bucks.  In return, Dallas would receive Khris Middleton, who declined his $40.4 million option with the Bucks but has been speculated to re-sign with the team again:
Colin Cowherd's trade idea:

Dallas Mavericks receive: Luka Doncic

Milwaukee Bucks receive: Khris Middleton

(Via @TheHerd ) pic.twitter.com/HXWMxdyxhT

— NBACentral (@TheNBAcentel) June 25, 2023
Is This Trade Realistic In Any Way?
The 2022-23 season was a massive failure for the Dallas Mavericks and Luka Doncic.  Despite adding Kyrie Irving to the frame, they didn't make the playoffs.  That being said, there are certain players in the NBA who seem "untouchable" when it comes to trades.  Giannis Antetokounmpo, Jason Taytum, Joel Embiid, and Nikola Jokic are a few examples.  Some might say Damian Lillard, however, recent reports indicate that COULD change.  Luke Doncic could certainly fall in that "untouchable" category.
Financially speaking, Doncic is under contract through the 2026-27 NBA season.  He has a $40 million cap hit during the 2023 NBA season.  Coincidentally, that is the same price as Khris Middleton's player option (which he declined).  If both Jevon Carter (who has yet to make his decision) and Khris Middleton accepted their player options, the Bucks would have suddenly had $157.8 million on their payroll for 2023.  That would have put them just a few million away from the luxury tax line of $162 million.
The 2023 season could realistically work for the Milwaukee Bucks and Luka Doncic, however, his cap hit increases every year after that.  It goes all the way up to $48.9 million in 2026-27.  The Bucks would likely need to let go of some key players in order to make that contract work.  Something they would likely not be willing to do.
For More Wisconsin Sports:
Follow me on Twitter at @mcquadewarnold, follow us @WiSportsHeroics.  Also check out our Merchandise Here!  Get 20% off with the code "WSH."  You can also reach out to McQuade Arnold via email at mcquadewarnold@gmail.com. To read more of our articles and keep up to date on the latest in ALL of Wisconsin sports, click here!  Green Bay Packers, Milwaukee Brewers, Milwaukee Bucks.  NBA News.