The NBA players have spoken.  Jrue Holiday has been chosen as the recipient of the Twyman-Stokes Teammate of the Year Award.  The Twyman-Stokes Teammate of the Year Award has been given annually since 2012-2013.  This award recognizes a player who shows selflessness on and off the court.  This is not the first time Jrue has won the award, however.  He was the award winner in 2019-2020 while a member of the New Orleans Pelicans.  Holiday is the first player to win the award more than once.
The moment Coach Bud announces that Jrue has won the @NBA 2021-22 Twyman-Stokes Teammate of the Year Award. 🏆

Congrats, @Jrue_Holiday11!! pic.twitter.com/hrBfQp2nCm

— Milwaukee Bucks (@Bucks) April 26, 2022
Holiday's Year
Jrue has had more success in this calendar year than some NBA players do in their entire career.  Jrue's most notable success comes after helping lead Milwaukee to it's first NBA championship in 50 years.  Upon completion of the Finals, Jrue hopped on a plane and flew to the Olympics.  Jrue and teammate, Khris Middleton won a gold medal for the United States.
During the 2021-22 season, Holiday appeared in 67 games for the defending champions.  Holiday averaged 18.3 points, 4.5 rebounds, and 6.8 assists.  This season is Holiday's best statistical shooting season of his career, especially from 3-point territory.  Holiday will be a key factor in whether or not Milwaukee repeats as champions.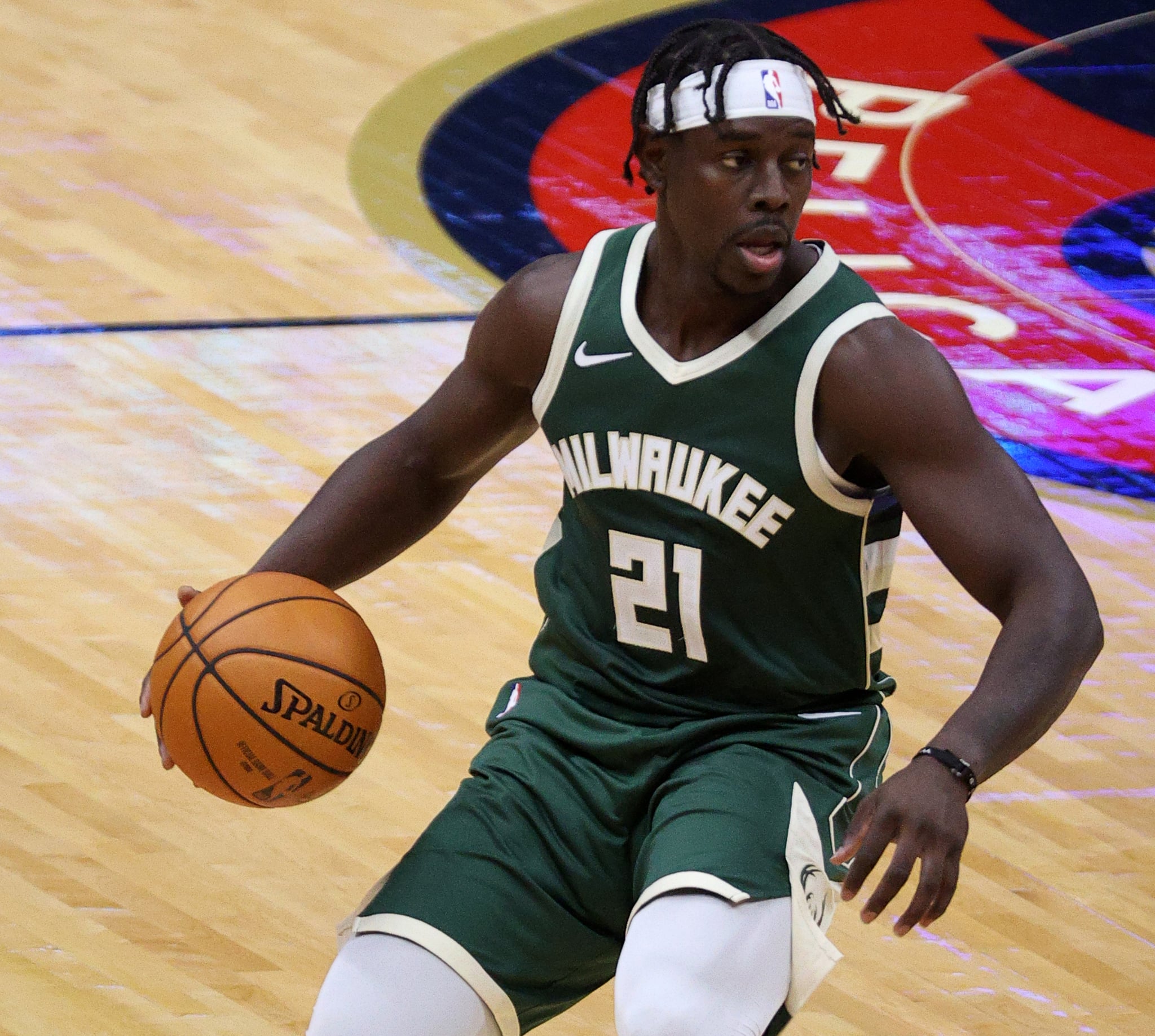 Holiday's Charity
In 2020, Jrue and his wife Lauren created the Jrue and Lauren Holiday Social Justice Impact Fund.  The fund was designed to address socioeconomic inequalities.  Jrue and his family donated just north of $5 million.  This donation supported black owned businesses and non-profit organizations across 13 different US cities.  In addition to donating money to business and non-profit organizations, the Holiday family donated $500,000 to HBCUs and other institutions.
The Voting
Jrue Holiday edged out Dallas Mavericks Center, Boban Marjanovic for the top honor.  Rounding out the top 3 was guard DeMar DeRozan.  Full voting list in the picture below.

For More Wisconsin Sports Content
Follow me on Twitter at @wifecallsmecarl and follow @WiSportsHeroics as well for more great Wisconsin sports content! To keep up to date on the latest in Wisconsin Sports, click here! Also, check out our merch store for some amazing WSH merchandise!