The Detroit Lions were eliminated from playoff contention before their game against the Green Bay Packers even started. However, that didn't mean there wasn't anything to play for. Detroit had a chance to crush the playoff hopes of their division rival, and that's just what they did. Lions defender Kerby Joseph wasn't afraid to show the world how he felt after the game was over.
Lions' Kerby Joseph Makes Petty Tweet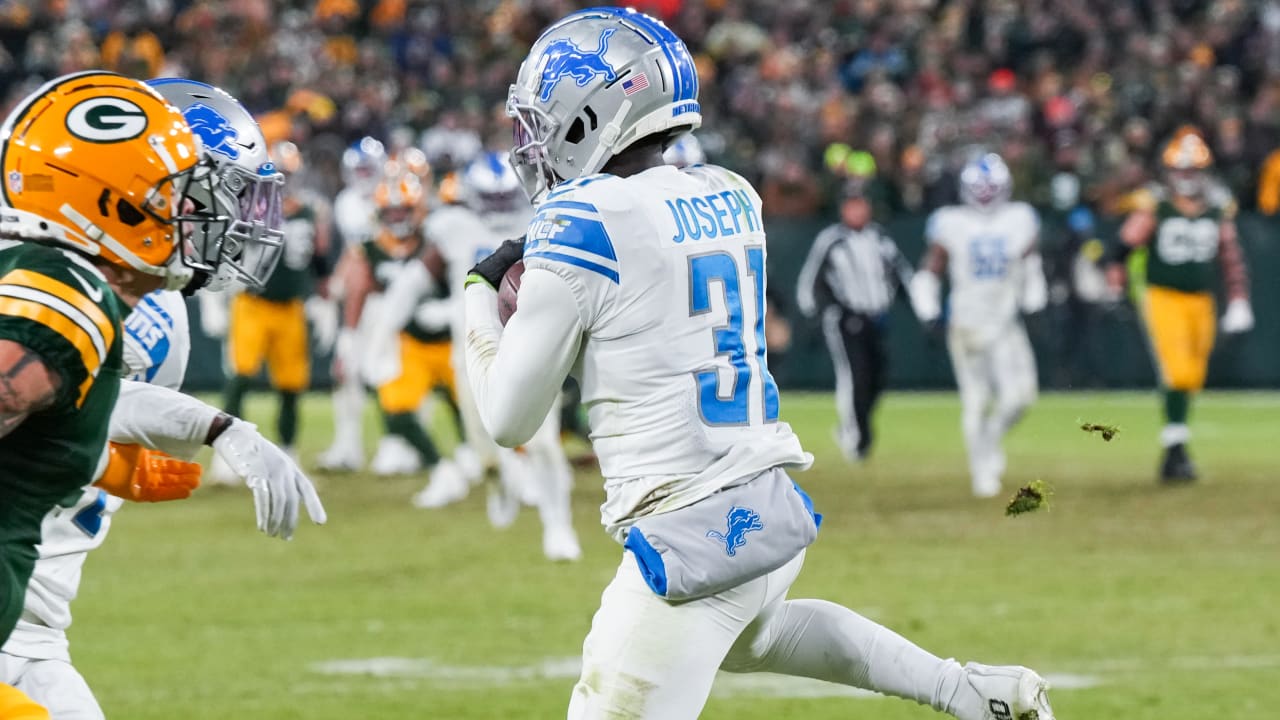 Detroit managed to pull off the win, 20-16. Joseph took to Twitter and decided to be a little petty about the victory. Joseph picked off Aaron Rodgers late in the fourth quarter, ultimately sealing the win for his team.
"If we not going y'all not going either IDC," Joseph wrote (with the location of his tweet tagged as Green Bay, WI).
If we not going y'all not going either IDC

— MR.SACKCHAZER💰 (@JKERB25) January 9, 2023
A few Lions players were slightly irked heading into the game against the Packers. In Week 9, when the Packers lost to the Lions, Aaron Rodgers made a comment that seemed to stick with Detroit for the remainder of the season.
"Can't lose a game like that against that team, though, so that's going to hurt for a while," Rodgers said in Week 9.
Joseph's tweet may have been retaliation for what Rodgers said.
Nevertheless, it will be interesting to see what choice Rodgers decides to make for next season. There have been rumors circulating that he might have played his last game, or maybe just his last game as a Packer. Knowing Rodgers' competitive nature, he won't want to go out like this. His last pass would go down as an interception to Kerby Joseph. More than likely, Rodgers will be back, and he'll look to seek revenge against Detroit.
For More Wisconsin Sports News:
Follow me on Twitter at @alex_ratliff and follow us @WiSportsHeroics for more great content. To read more of our articles and keep up to date on the latest in Wisconsin sports, click here!