Detroit Lions running back Jamaal Williams is going viral for his hilarious player introduction during "Sunday Night Football."
Williams is no stranger to playing at Lambeau Field. He was originally drafted by the Green Bay Packers in the fourth round of the 2017 NFL Draft. In 2021, he decided to go a different route and sign with the Packers' division rivals.
Despite signing with a team that has struggled in the past, Williams did everything but struggle this season. To say he found success on the Lions would be an understatement. This season, Williams reached the 1,000 yard mark for the first time in his career. In addition, he also led the NFL in rushing touchdowns with 17, which broke the Lions franchise record that was previously held by Barry Sanders.
Not only is Jamaal Williams getting recognized for his play on the field, but he's also making headlines for his humor off the field.
What Did Jamaal Williams Say During His Player Intro?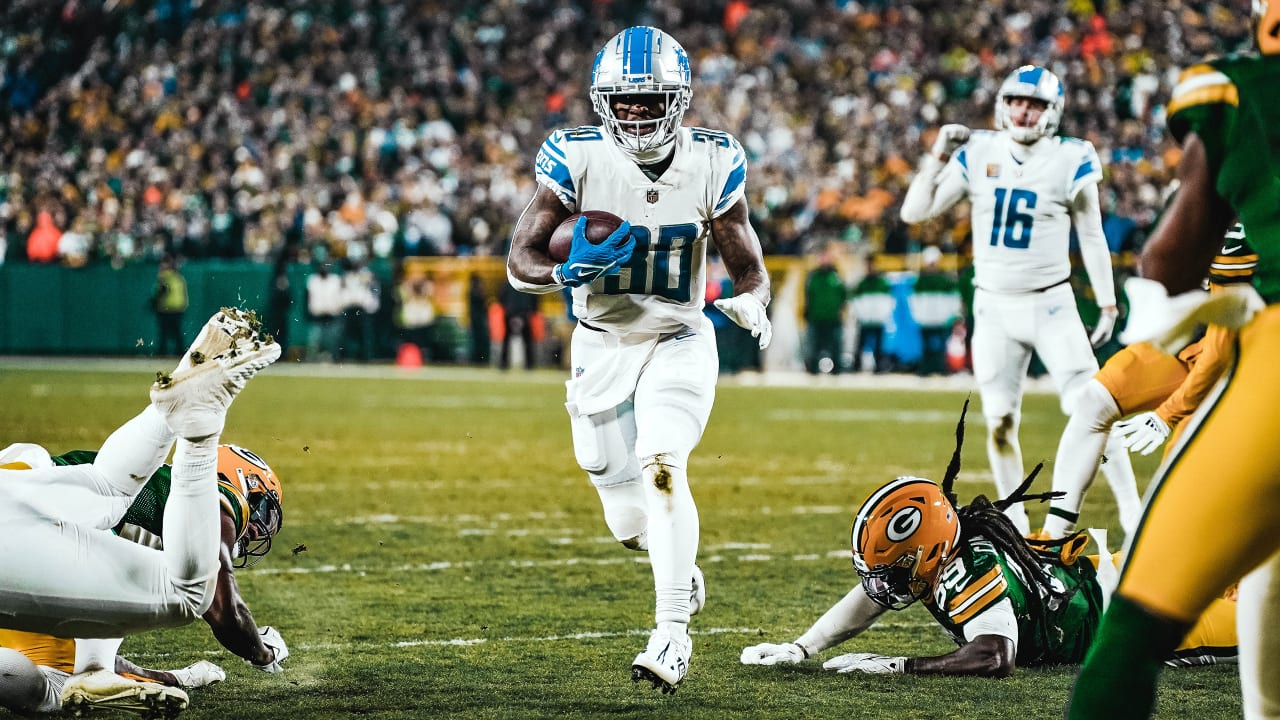 During "Sunday Night Football" when NBC ran the player introductions, viewers were treated to an unusual delivery from Williams. You usually hear players state their name, university, etc. However, Williams took a different route. Most people watching at home probably had a hard time understanding what he said.
Doesn't get any swaggier than @jswaggdaddy

📺 NBC pic.twitter.com/Ma6k8lugTj

— Detroit Lions (@Lions) January 9, 2023
Jamaal Williams apparently said, "First swag KazeKage, leader of the village in the den."
He was referencing "Naruto," which is a Japanese manga series that was turned into an anime show. Williams is clearly a huge fan.
Although the Lions were unable to punch their ticket to the playoffs, they still provided an entertaining product both on and off the field Sunday night.
For More Wisconsin Sports News:
Follow me on Twitter at @alex_ratliff and follow us @WiSportsHeroics for more great content. To read more of our articles and keep up to date on the latest in Wisconsin sports, click here!