For the last 13 years or so, Aaron Rodgers has reigned supreme in the Dairy Land.  Some people had trouble letting go of Brett Favre, but soon into Rodgers' starting career we all saw he was special.  From that point on no sports star in Wisconsin could trump Aaron.
Until now.
Rodgers' tumultuous offseason coinciding with the Bucks' championship run is a symbol for the changing of the guard.  While the situation with Rodgers and his bout with COVID-19 unfolds, let me state the case for Giannis as the new king of WI sports.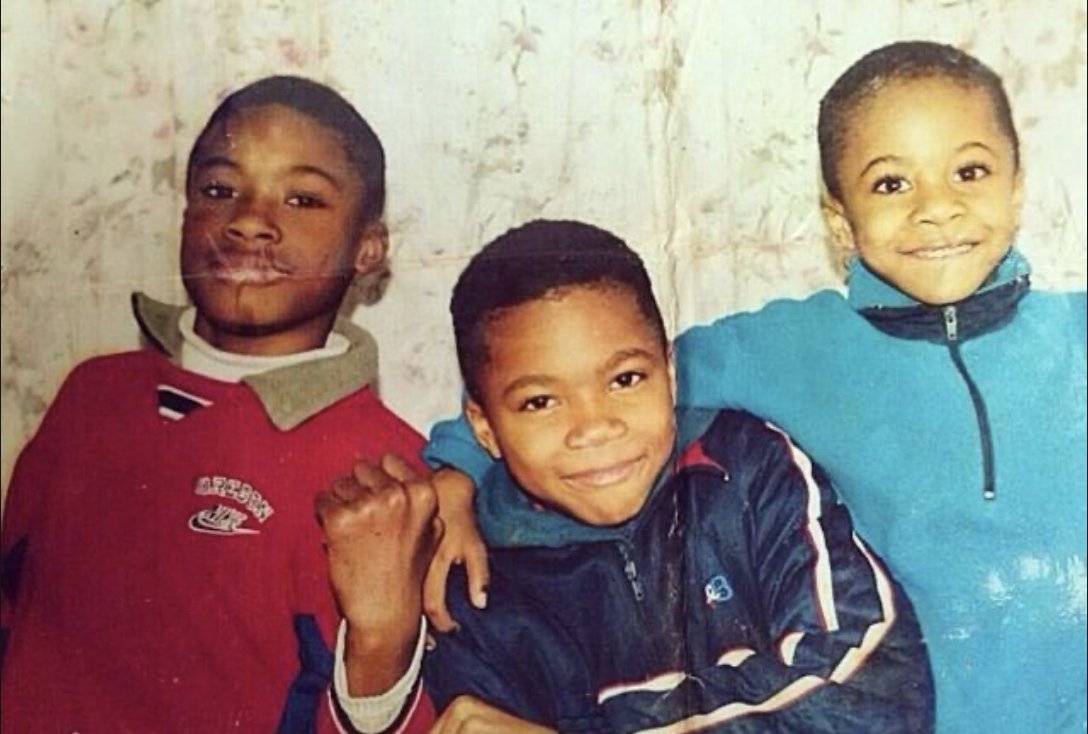 Humble Beginnings
One thing that makes both players relatable to us Wisconsinites is that they both have underdog stories.  As we all know, Rodgers received no Division 1 scholarships coming out of high school.  Instead of calling his football career quits, he opted to go to the local Butte Community College where he was noticed by scouts from the University of California.  Having a great college career, many pegged Rodgers as the #1 overall pick.  However, he instead fell all the way to #24 when Ted Thompson pulled the trigger.
As for Giannis, his story couldn't be more inspiring.  Growing up so poor in Greece that his family often didn't have food to eat.  He was noticed by a recruiter playing kid games at a park at the age of 12.  Never having played basketball, he was very hesitant about the sport at first.  To keep him and his brother Thanasis on the squad, their coach offered to pay them to feed their family.  Having racist remarks hurled at him during road games as a teenager while simultaneously trying to feed his brothers, Giannis kept working through it all.
At the age of 18, the Milwaukee Bucks selected Antetokounmpo with the 15th pick of the 2013 draft.  Changing he and the rest of his family's lives.  Giannis was still learning how to play the sport and literally still growing at that age.  From then until now he has never lost that hunger to be better.
Dominating their Sports
Rodgers is looked at by many as the most talented quarterback to ever play the game.  The main criticism some have is that he's unable to perform when it matters most.  Winning his one and only championship in just his third year of starting, Rodgers seemed destined to win many more.  While the losses in the playoffs were not all his fault he does shoulder some blame.  Last year seemed to be the Packers' year, and they again lost in the NFC Championship.  For what it's worth, Rodgers did still have an amazing season in 2020 and was named MVP for the third time in his career.
On the flipside, Giannis has turned his hard to pronounce name into one almost everyone can pronounce and most can spell.  He has won Most Improved Player, DPOY, two MVP's and Finals MVP in a span of just five seasons.  At the spry age of just 26, it's realistic we still haven't seen the best from him.  He still has some flaws to his game, but it just doesn't matter.  Giannis is too long, strong and athletic to be denied in the paint.  He goes all out defensively and is the most versatile defender in the league.  He's just an overall monster on the court that literally requires two or more people to have a chance at stopping him.  Antetokounmpo is quickly ascending up the list of all-time NBA greats.
Thus far in their careers both Rodgers and Giannis have had similar ascents.  The difference is that Giannis is younger with the majority of his career still ahead of him.  The Bucks have gone from the pit of NBA mediocrity to their first championship in 50 years because of this man.  He took a team that was on the verge of leaving WI and brought them to the promised land.  That is quite incredible.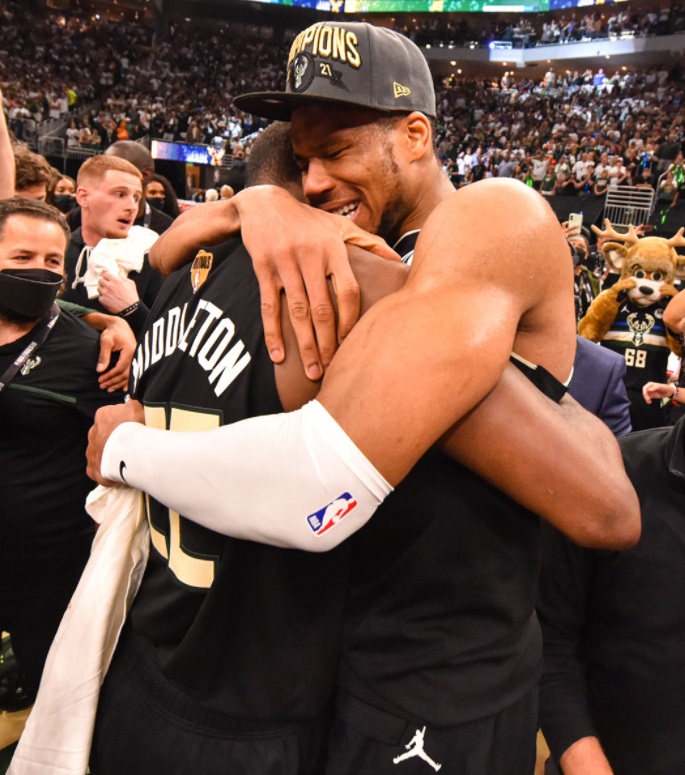 Giannis' Loyalty is Admirable
Here is where these athletes begin to differ.  While yes Rodgers has stuck with the Packers thus far in his career, this past offseason has called his loyalty into question.  Whether you agree with Aaron or not, his offseason was pretty unprecedented for the NFL.  Not only did he want change, but it was reported that he made the Packers trade for Randall Cobb as a condition for his return.  While it does appear that was a great move, Rodgers for the moment took control over the front office as if it was a hostage situation.  Another criticism of Aaron out there is that he could've opted to take less money over the years (like Tom Brady), and allow his team to get better around him.  He has chosen to instead become the highest paid player in the NFL multiple times over his career.
Meanwhile, Giannis has always vouched to stay in Milwaukee at least until they are a championship team.  His first contract extension signed in 2016 was for four years, $100 million.  It was reported Giannis could've gotten more but when he was offered such a large figure he told his agent, "What are we even doing?" He left some money on the table for the Bucks to sign some other players.  Then in the 2020 offseason every news outlet out there was looking for Giannis to go anywhere else besides Milwaukee.  Anything the Bucks or any other team did was supposedly pushing him away from the team that drafted him.  Some analysts went as far as to say he should request a trade.
But no, instead Giannis signed the largest extension in NBA history, the "supermax". This keeps him in Milwaukee for the next five seasons.  What made this move even better was that he signed it prior to the new season when he didn't have to.  He could've gotten the same money the next offseason.  He could've held the team's feet to the fire to make them perform well.  But no, he signed it early to keep the drama away from the team he loved.  In a league where players have all the power, Giannis did what was best for the team.  That is the difference.
Giannis Leads by Example
Regardless of where you stand on political issues, vaccinations, or whatever else.  You know Giannis is going to tell you the truth.  When the Black Lives Matter movement was strong, he didn't just wear a special jersey; Giannis was out on the streets with the crowd.  He took a megaphone and made it clear that he just wanted unity.  He was not there because he hated anyone.  Giannis was there because he wanted his children to grow up in a united society.  One where they can feel safe no matter what race they are.
When it came to the vaccination, he told reporters that yes he did get the vaccine.  At the same time he stated that he understands everyone has their own choice.  Whatever your thoughts on Rodgers and the vaccine are, it's clear he mislead the media and fans when it came to his stance on it.  Giannis would never do such a thing.  He is the most authentic star WI sports has ever had and it is time we finally pass the Wisconsin torch to him.  He's going to be here a long time and be a role model for everyone the whole way.
Wisconsin loves you, Giannis!
[pickup_prop id="13103″]
For More Great Content
Follow me on Twitter at @IAmMitchLang and follow us at @WiSportsHeroics for more articles like this!  To keep up to date with everything in WI sports, click here!