Winners of four straight, the Marquette Golden Eagles find themselves back in the AP Poll. Shaka Smart's squad has begun Big East play 5-1 after being picked to finish ninth by Sports Illustrated prior to the season.
Just when people thought the Golden Eagles were headed towards a rebuild after losing its top two leading scorers from a year ago, Marquette managed to jump out to a 13-4 start to the 2022-23 season. Not only that, but their four losses—two of which came in overtime—were by a combined 16 points.
Perhaps most impressively is the team's ability to win in different ways, which they've proved in the midst of their four-game winning streak. The Golden Eagles have been lighting it up on offense all season, but they proved they can slug it out in a low-scoring battle as well, beating Villanova 68-66 on New Year's Eve.
Marquette Golden Eagles enter the AP Poll at No. 25
The Marquette Golden Eagles find themselves at No. 25 in the rankings following the Week 10 update to the AP Poll, marking the second time (Week 7) they've been ranked this season. Marquette will have its work cut out for them this week however, as they're scheduled to face No. 6 UConn (H) and No. 12 Xavier (A).
Marquette's resume already contains double-digit wins over Baylor, Creighton, and Notre Dame. Meanwhile, there only losses—all of which have been close—came against Purdue, Wisconsin, Providence, and Mississippi State.
Shaka Smart for Big East Coach of the Year?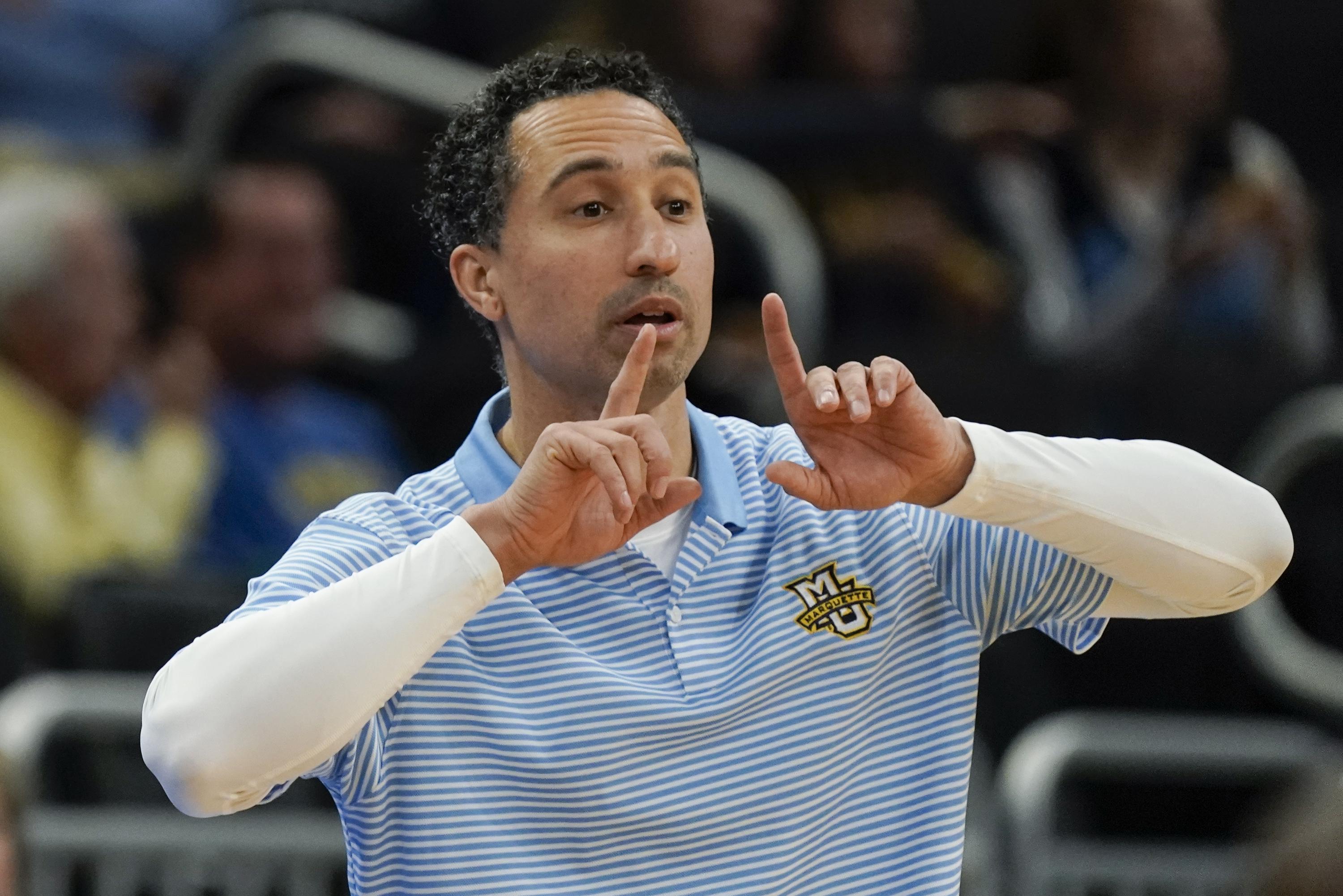 Coming off of a rather disappointing 19-13 season—which ended in an NCAA Tournament opening round exit and included the departure of two key contributors in Justin Lewis and Darryl Morsell—things seemed rather grim for the Golden Eagles heading into the 2022-23 season.
Shaka Smart, along with players like super sophomore guard Kam Jones as well as forwards Olivier-Maxence Prosper and Oso Ighodaro, are leading Marquette in one of the most surprising storylines in all of college hoops. Adding to the surprise is junior facilitator Tyler Kolek, who is currently second in the Big East Conference in assists per game (8.0).
Smart is likely neck and neck with UConn's Dan Hurley for Big East Coach of the Year—as both have taken double-digit loss teams from a year ago and made dramatic improvements into this season.
The Marquette Golden Eagles have some tough games ahead of them, but their opponents now have to circle them as one of the top teams in the Big East.