Gus Yalden is one of the top recruits in the 2023 class and could very well be a Badger in the near future. Although not currently committed, Yalden is Wisconsin's biggest priority in the class and was also his first collegiate offer.
The Appleton native currently attends IMG Academy, one of the most prominent college prep schools in the country. Yalden isn't the only potential Badger to attend IMG Academy. Recent graduates Aleem Ford and D'Mitrik Trice previously attended the Florida school and was a huge recruiting source in the past for Wisconsin's program.
Although he's been compared to NBA MVP Nikola Jokic, there's one Badger former that Yalden reminds me a lot of as well. Frank, the Tank, Kaminsky. Yes, I'm talking about the former National Player of the Year, All American, jersey retired Frank Kaminsky.
To clarify, I'm not saying that Yalden is going to be Frank or plays exactly as Frank did. Kaminsky is his own player, just like Yalden is. However, Yalden has many traits that when I watch him play reminds me of the Badger great.
Here are a few that stand out the most with Yalden's game.
Shooting/Post Play
Although Yalden is a bit shorter than your typical big man, there's a lot to like in his game. First, he has a natural ability to finish down low. The 6'8 big man has great footwork and shiftiness that allows him to get to the hoop. He uses the drop step very effectively and when given space is able to finish with ease. Much like Kaminsky, post play is very natural for Yalden. If Yalden can continue to better his moves down low and get stronger, he should have no trouble transitioning to the collegiate level.
Next, Yalden's jump shot is already smoother than most big men. His ability to stretch the floor really stands out and is a huge part of his game. Yalden can bang down low in the post, move in the gaps for a mid-range jumper, or bounce outside and knock down threes from distance. His offensive abilities are endless.
Kaminsky really didn't show his true shooting ability until his junior season but once he expanded his range, it completely changed his game. Frank maximized the Badgers offense with his ability to play inside and out. Kaminsky went from shooting 31% from three-point range his sophomore season to shooting over 41% his senior year, averaging three attempts per game. Although Yalden is far more advanced in that department, having a big man with that ability has been crucial to Wisconsin's offensive identity. Adding a player like Yalden could go a long way for the Badgers moving forward with his offensive talents.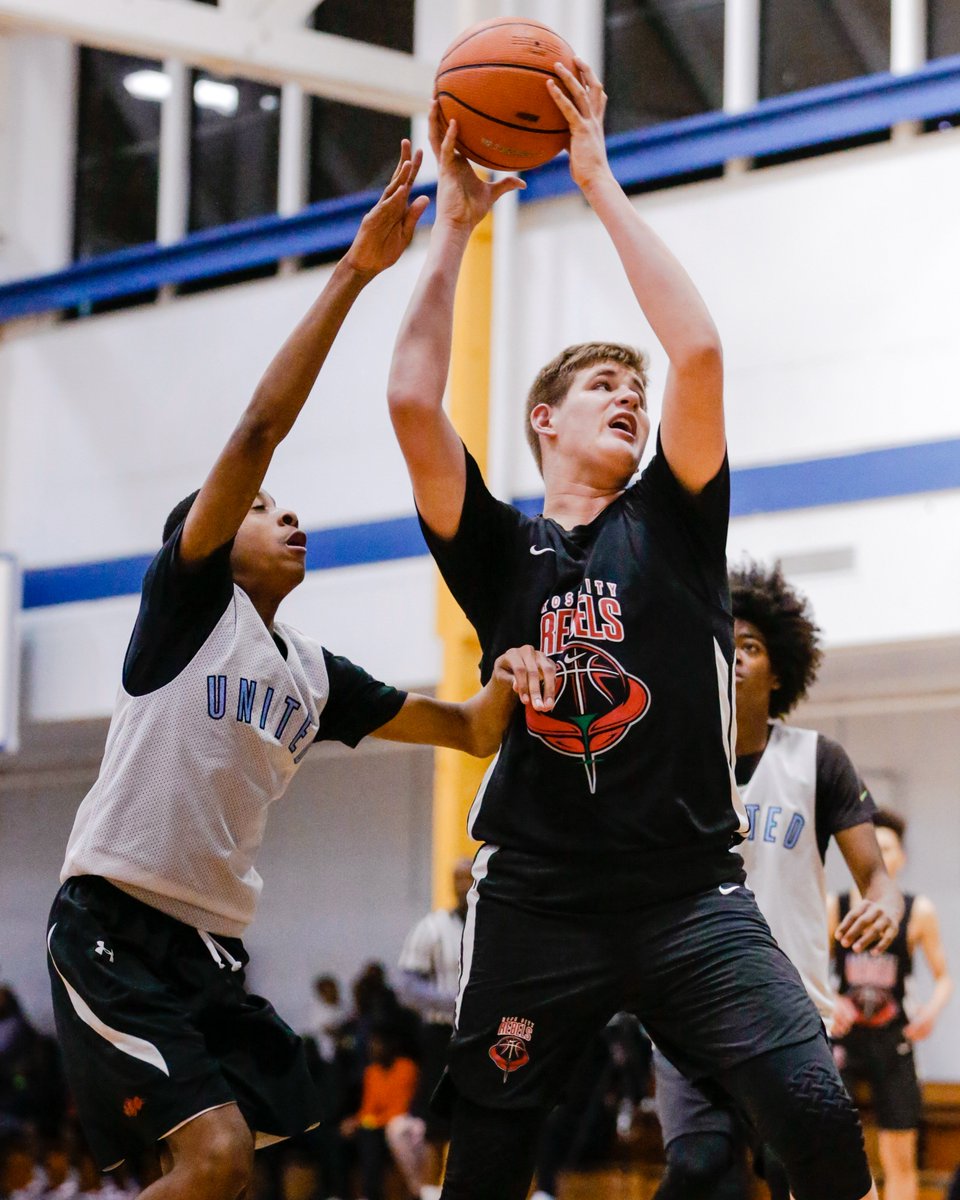 Playmaking
Playmaking is something that most guards strive for when playing basketball. It's the ability to see the floor at all times and make passes that people don't see coming or through traffic. It's not only a skill but also something that you can't learn. Now take that difficulty and times it by 20 when it comes to being a center.
However, Yalden often makes that seem almost too simple. Most big men are the ones looking for the ball and finishing instead of passing. This might be Yalden's greatest strength in his game. From simple passes inside to a cutter getting to the hoop to full-court passes out on the break, Yalden can do it all.
Along with his ability to pass, his dribbling is even more impressive. Even though it's not his best attribute on the floor, he can use the dribble as a way out of traffic and difficult situations most big men can't. From there he's able to scan the floor and find the open man at the other end. Again, that playmaking ability.
Top 50 F/C Gus Yalden got midnight calls/texts from:

Virginia Tech
Ohio
Ole Miss
Wake Forest
Gonzaga
Arkansas
Georgia

He's also heard from:

Northwestern
Coastal Carolina
Arizona
Michigan State
Butler
Iowa
Virginia
Rutgers
Notre Dame
Nebraska pic.twitter.com/1AaR503JFv

— Evan Flood (@Evan_Flood) June 15, 2021
For Frank Kaminsky, this wasn't always something he was great at but for seven-footer, his dribbling ability was far more advanced than most centers. Along with his dribbling, his passing got better and why he took a big jump in assists (1.3 to 2.6) his senior season. When Frank Kaminsky played his best, he was able to swing the basketball outside to open players and able to create more on offense. Yalden may be known more for his comparisons to Jokic (especially Jokic's passing ability as a forward), but there's definitely some contrast when it comes to Kaminsky as well.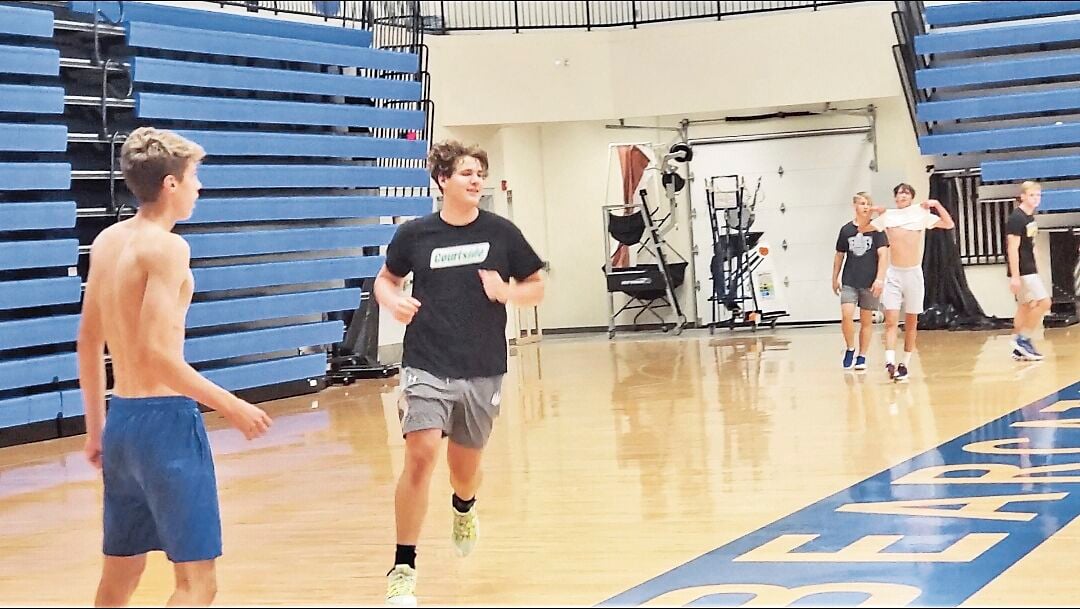 Character/Goofiness
How can you not talk about Frank Kaminsky without talking about his silly side? From his Shake it Off dance video to his goofy press conferences, it's easily Kaminsky's most memorable trait. In the same way, Yalden also has a goofy side to his game. Now I don't believe we'll see any dancing videos or silly interviews right away, but he has his quirks.
For example, in this clip, Yalden starts off smiling and waving to the camera crew. Nothing drastic but a playful thing Yalden does often. You can also see him getting animated on the court after big plays or making a nice shot. What's not to like when a kid is going out there and having fun while playing the game he loves?
Kaminsky was also very good at knowing when to have fun and when things needed to be serious. He was just as strong of a leader on the court as he was off, knowing when to fire up his teammates or have a little fun. Yalden seems to be the same way and may have idolized the former Badger big man when he was younger.
In Conclusion
Even though Yalden isn't the player Frank Kaminsky was, there sure are a lot of similarities in his game. For a center to have the abilities he has, it's no wonder why he's currently a top 50 player in the 2023 class. The next step is to find a way to keep the highly touted recruit home. Wisconsin was Yalden's first official offer and have prioritized him in the class. He may not be an official Badger just yet but fans can hope that the fun-loving big man stays home.
As Always
Follow me on Twitter @bennyboy615! Check out our merch page as well. Use promo code WISCO at checkout for $1 off! To read more of our articles and keep up to date on the latest in Wisconsin sports, click here!