Despite the Green Bay Packers beating the Chicago Bears on Sunday, they are now mathematically eliminated from winning the NFC North. Only the Detroit Lions and the Minnesota Vikings remain in contention.
With the Vikings winning on Sunday against the New York Jets, they were the first NFC North team to reach 10 wins. The Detroit Lions blew out the Jacksonville Jaguars 40-14, improving their record to 5-7. However, Detroit would have to win out this season while having Minnesota lose the rest of their games in order to win the division. Minnesota and Detroit play on Dec. 11. A win or tie for the Vikings in that matchup would clinch the division.
The Lions' remaining games are against the Vikings (10-2), Jets (7-5), Panthers (4-8), Bears (3-10) and the Packers (5-8).
The Vikings still have to play the Lions (5-7), Colts (4-7-1), Giants (7-4-1), Packers (5-8), and the Bears (3-10).
Packers Will Not Repeat As NFC North Champs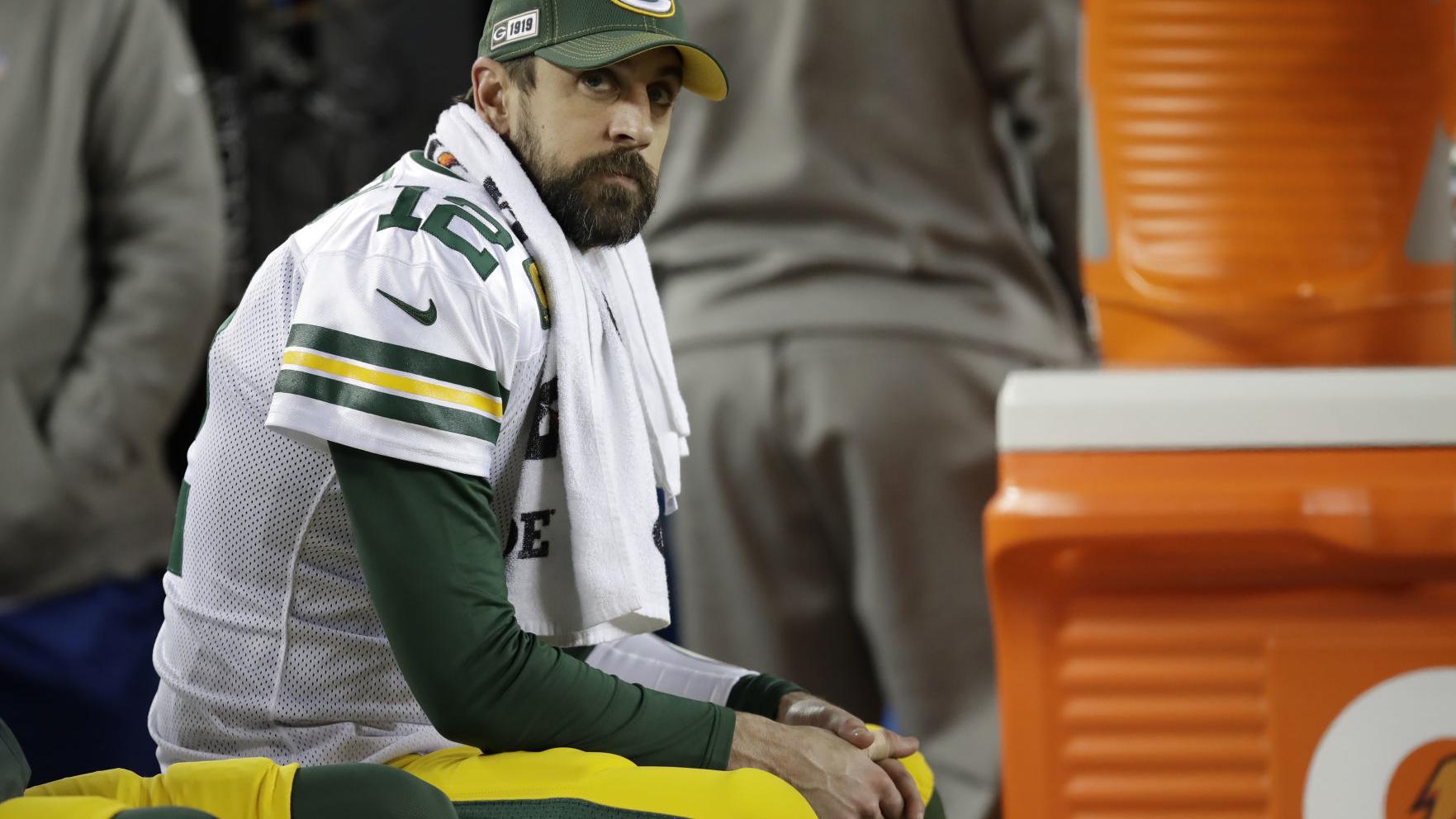 Since 2011, the Green Bay Packers have won the NFC North eight times. The last time the Packers failed to win their division was in 2018.
Currently, the Packers have a record of 5-8. This means the most games they can win this season is nine, while the Vikings already have 10 wins, which is why they are eliminated from NFC North title contention.
However, being eliminated from NFC North title contention is the least of Green Bay's worries this season. The bigger problem is that the Packers might not even make the playoffs. They currently have a 4 percent chance at making the playoffs according to the New York Times. The last time Green Bay missed the playoffs was in 2018 when they finished 6-9-1.
For More Wisconsin Sports News:
Follow me on Twitter at @alex_ratliff and follow us @WiSportsHeroics for more great content. To read more of our articles and keep up to date on the latest in Wisconsin sports, click here!