It has been quite the weekend for fans of Wisconsin Badgers and Green Bay Packers football. The Packers saw Aaron Rodgers win his second straight MVP Award. TJ Watt, formerly of the Wisconsin Badgers, won the NFL's Defensive Player of the Year Award. LeRoy Butler was finally selected for induction into the Pro Football Hall of Fame. This morning, at the Super Bowl Breakfast, former Badgers quarterback Russell Wilson was also honored. Wilson is the 2022 recipient of the Bart Starr Award.
What Is the Bart Starr Award?
The Bart Starr Award is given out by Athletes in Action. The award is meant to celebrate the player who exemplifies leadership and character in the community, in their homes, and on the field. Nominees for the award are chosen by Public Relations Directors of every NFL team, former winners of the award, and the pro staff of Athletes in Action that work with NFL teams. Prior to his passing, Bart Starr himself also nominated players for the award named after him.
The Bart Starr Award was named after the Green Bay Packers' Hall of Fame quarterback. Not only was Starr a fierce leader on the field, but he was also a great community leader. An MVP, a Super Bowl MVP, and as charitable a person as there ever was, Athletes in Action chose to name the award after Starr because of his impact off the field as well as on. Even after his passing, the Rawhide Boys Ranch remains one of the most influential organizations for helping at-risk teenage boys.
Former Winners of the Bart Starr Award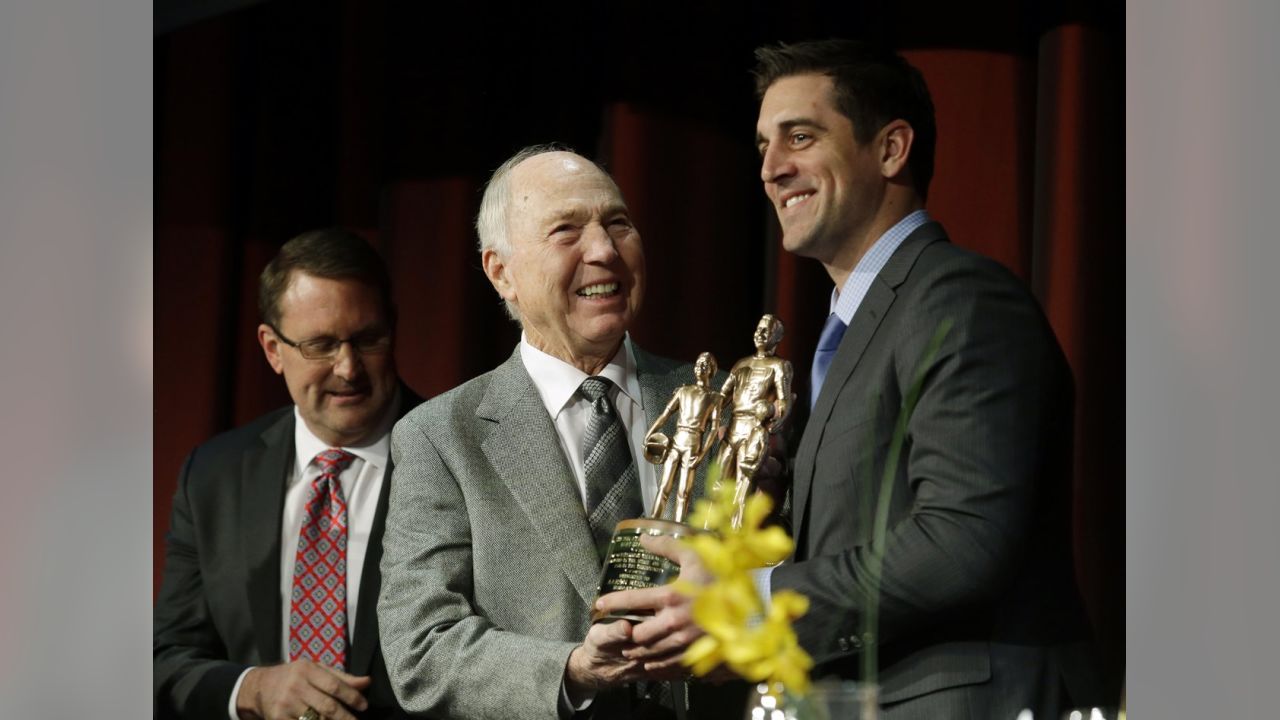 Despite the Bart Starr Award being named after a quarterback, winners are not limited to that position. Past non-quarterbacks who have won the award are Curtis Martin, John Lynch, and Green Bay Packers' great Reggie White. Aaron Rodgers also is a past winner of the honor, having received the award in 2014.
For More Great Wisconsin Sports Content
Follow me on Twitter at @theotherAdams14 and follow us @WiSportsHeroics for more great content. To read more of our articles and keep up to date on the latest in Wisconsin sports, click here! Also, check out our merch store for some amazing WSH merchandise!