The Packers unofficial depth chart has been released. One question many fans had was who would be returning punts this season. We have the answer. Amari Rodgers has been given the number one spot behind Randall Cobb and rookie Romeo Doubs. The Packers have not had a great punt returner in awhile. Can Amari Rodgers Break the Packers Punt Return Curse?
The Last Packers Punt Return
The last time the Packers had a punt return was week 17…of 2014. In a game against the Lions, Packers safety Micah Hyde took a punt 55 yards to the house. It has been 8 long years of not having a consistently impactful punt returner. Hyde in general was a much more prolific returner and had multiple big returns throughout the season. Last year especially was a mess with many players muffing punts or simply gaining minimal yards. The hope is that Amari Rodgers can break the punt return curse.
Great Opportunity For Amari Rodgers
Amari Rodgers has had a tough time climbing up the depth chart for wide receiver. Allen Lazard, Randall Cobb and Sammy Watkins are the top three easily. Rookies Romeo Doubs and Samori Toure have impressed early. Being number one on the punt return depth chart is a great opportunity for Rodgers to cement himself in a role on the team. He clearly has the playmaking in order to make it happen. Rich Bisaccia has been getting on Rodgers to be more aggressive on his returns in camp and he has had some nice moments.
Amari Rodgers' Skill Set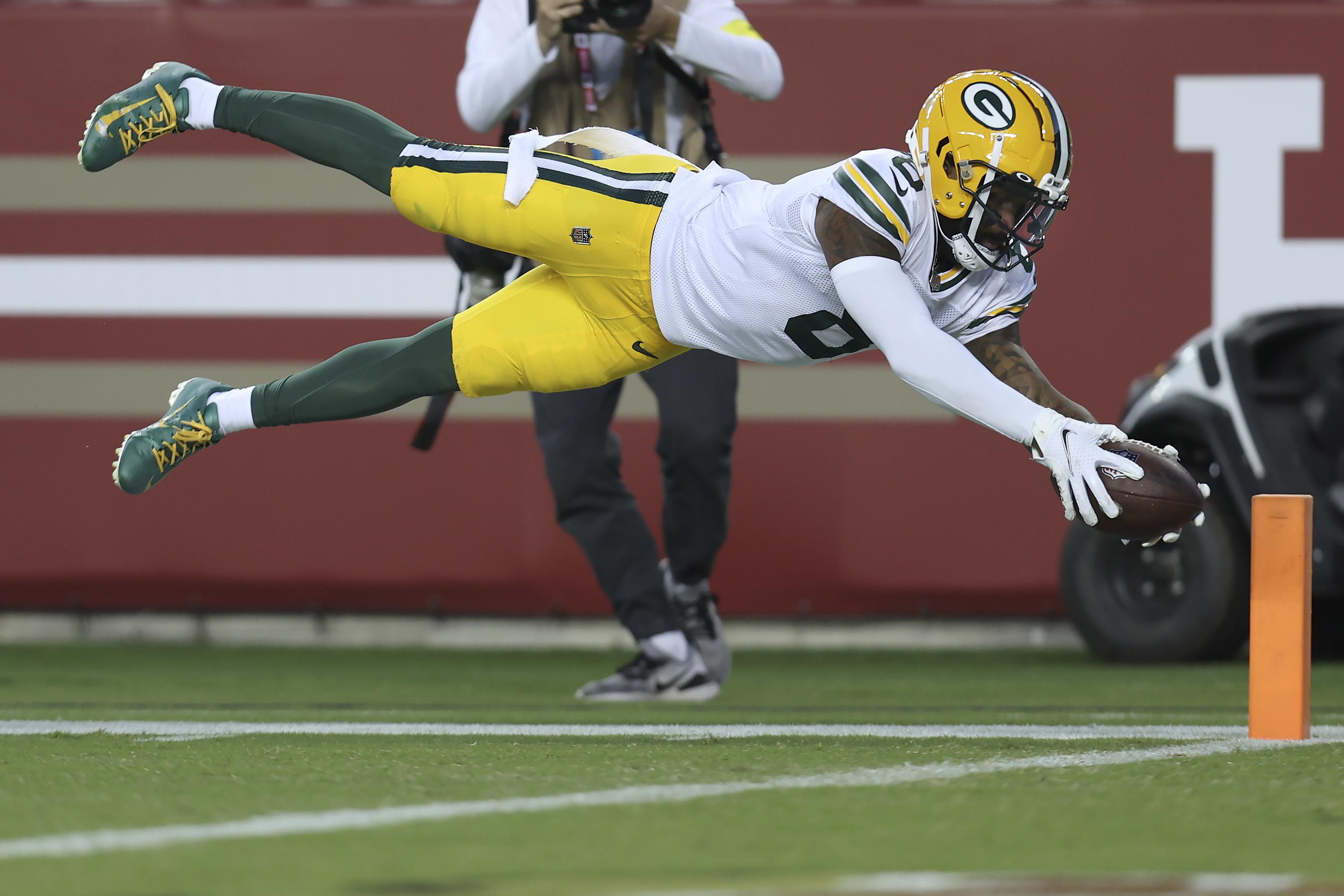 His skill set is perfect for punt returns. In the first preseason game against the 49ers, he took a short pass 20 yards for a touchdown. He made a couple people miss and made an athletic leap for the score. In other plays, he was used as a running back or on jet sweeps. His elusiveness and playmaking are what excites the Packers about his special teams potential. For the first time in a long time, fans should be excited about who they have returning punts.
Even if Amari Rodgers doesn't return a punt for a touchdown, it would be nice to see some chunk returns. Putting the offense in a better position to start the drives could have a massive impact on the season. I for one am excited to see Amari Rodgers in the punt return game this season.
Follow me on Twitter at @sorcerermatt, follow us @WiSportsHeroics. To read more of our articles and keep up to date on the latest in ALL of Wisconsin sports, click here!