The 2010 Rookie of the Year joined the Wisconsin Herd, the Bucks' G-League affiliate this week, making his debut on Saturday against the College Park Skyhawks. After a three-year ban from the NBA, Tyreke Evans has returned to the NBA, with a potential future on the Bucks' roster.
Since DeAndre' Bembry tore both his ACL and MCL in his right knee last week, the Bucks were hoping to add depth into their roster. Bringing Evans to the picture might provide the Bucks with that much needed depth. However, he has missed three years of play, and the Bucks are looking to make another playoff run; Is Evans truly the player they should bring to the roster?
With the lack of bench depth for Milwaukee, they need to bring on some key units, and Tyreke Evans just might be the answer to that. As mentioned, DeAndre' Bembry is out for the remainder of the season, and Pat Connaughton has been sidelined due to a hand injury. The Bucks' second unit has been hurting, quite literally. It's not that the Bucks need to fall back to their bench unit, but it would be nice to have someone or a couple of players they can depend on when they need to score some points.
Nonetheless, Evans still has to show that he has that playing potential. Bringing him to Oshkosh and seeing how well he performs there will be the first step in the assessment.
How did Evans do on Saturday?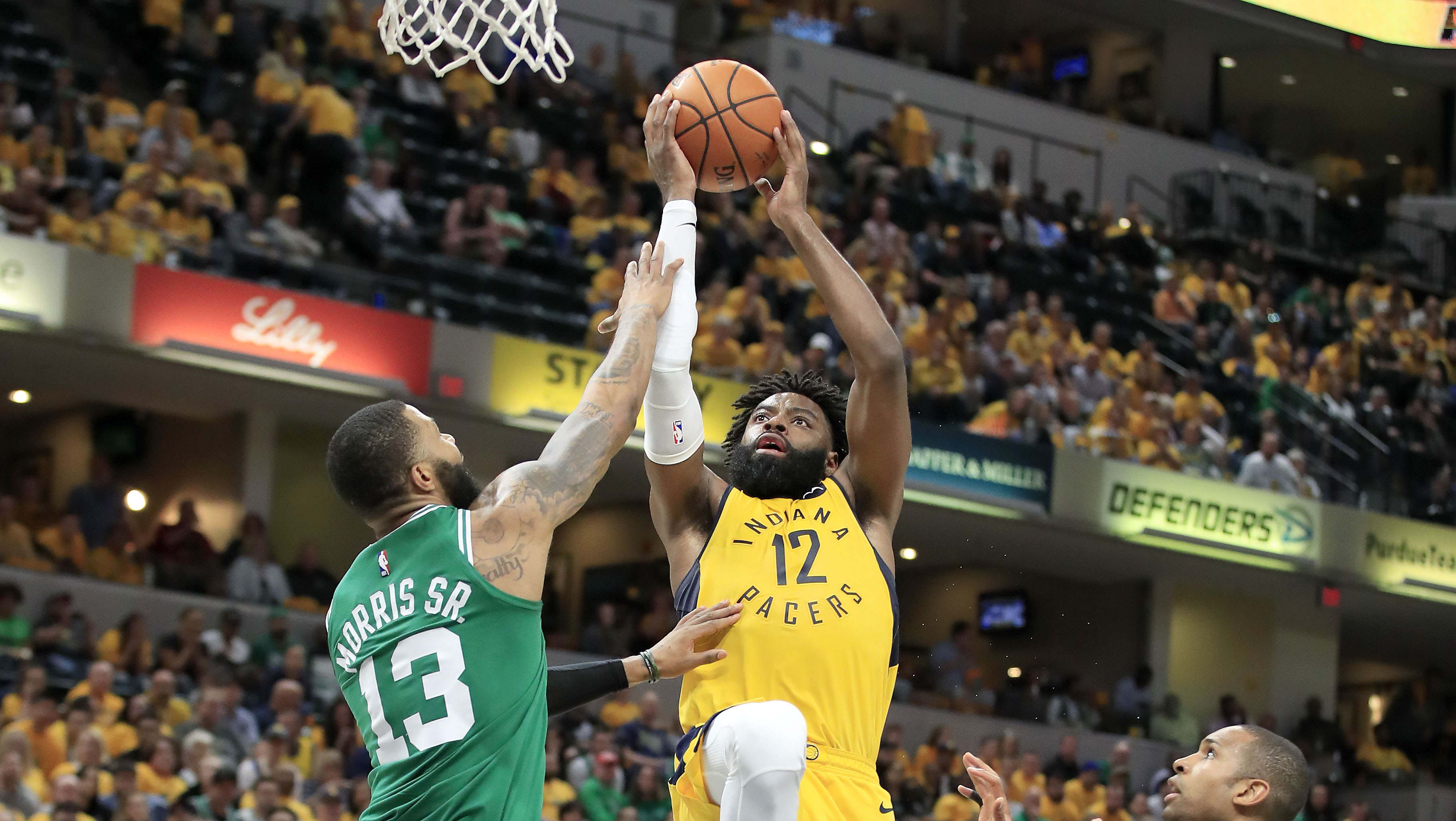 It was evident that Evans had been out of the game for a second, as his debut was a little rusty. Defensively, he started off on the slow side, struggling to really pick up his game and aid the Herd. Ultimately, the Herd would lose to the Skyhawks 142-124, bringing their record to a crippling 8-18.
In the first two minutes, Evan was on the board with five points; A nice layup and then a three-pointer to follow. After those hot minutes, it looked as though Evan was again struggling to find that consistency throughout the game. He ended up playing 26 minutes, where he tacked on 16 points for the Herd. Those points came from 7-of-19, 2-of-7 being deep. It was expected that Evans wouldn't be this superstar player right out of the gate.
He hasn't lost a step! 💪

Former NBA veteran Tyreke Evans dropped 1️⃣6️⃣ points in 26 minutes during his G League debut with the @WisconsinHerd. pic.twitter.com/Dv8sGOL97a

— NBA G League (@nbagleague) March 19, 2022
It was all about consistency, or lack thereof for Evans in his Herd debut. The 10-year veteran isn't really known for the defensive selection, more so of his offensive production. But again, we're giving him the benefit of the doubt here. It's going to take some time for Evans to get back into a groove; And with the Herd only having eight regular season games left, it's evident that he needs to find it rather quickly.
Looking Forward…
Putting Evans with the Herd was the right choice for the Bucks. If they want to truly determine whether Evans will be an asset for that playoffs run, having him get minutes with the Herd will be the move. The Herd will face the Capital City Go-Go on Sunday with a scheduled tip-off of 2:00 p.m. CST.
For More..
Follow me on Twitter at @sarahspooon and follow us at @WiSportsHeroics! For all things Wisconsin sports, click here! For merch, you can click here!