Aside from Giannis Antetokounmpo, Bobby Portis may be the most popular Milwaukee Bucks player among fans. He is beloved for his hard-nosed style of play and for being Milwaukee's "underdog" and unofficial mayor. The love the city has for Portis is reciprocated, as he told Sirius XM NBA Radio in an interview earlier this week:
"You go through your highs and lows, go through your trials and tribulations of trying to find yourself in the league. I found myself here in Milwaukee. Love it here, the fit on this team around great players, great guys that just want to win. Humble guys, low-maintenance guys. Obviously, it feels great to finally find a home, man. It's tough moving around the league; it's tough moving all your stuff around, too. So being able to find a home now is great, man. I love it here. I can honestly say Milwaukee changed m life.
"I love it here…I can honestly say that Milwaukee has changed my life."

Hear Bobby Portis (@BPortistime) tell @RickKamlaSports why it was an easy decision to re-sign with the @Bucks#FearTheDeer pic.twitter.com/8Avb3C40Ar

— SiriusXM NBA Radio (@SiriusXMNBA) August 10, 2022
Prior to coming to Milwaukee, Portis had spent time with the Chicago Bulls, Washington Wizards, and New York Knicks. In all of those places, he felt like he was judged for being himself. In fact, Chicago Bulls fans and media labeled him a "thug" because of his signature headband and intense style of play. Both of these things are embraced by the Milwaukee fans and media. It is truly a city where Portis can be himself.
Related: Bobby Portis Talks Big Pay Day and What the City of Milwaukee Means to Him
Bobby Portis Credits His Mom for His Success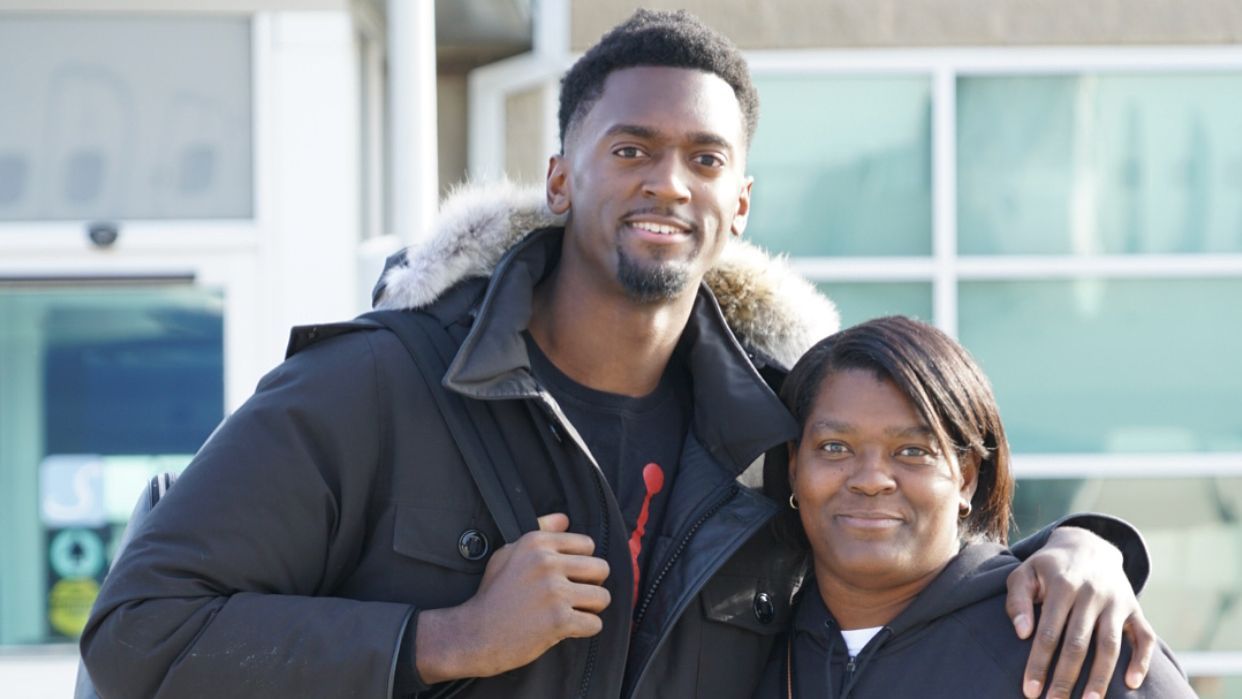 At around the same time he did his interview Sirius XM, Portis also sat down with Fox News Digital. In that interview, Portis credited his mom, a single mom, for his success. He credits her for inspiring him to start The Bobby Portis Foundation:
"My foundation is centered around empowering single moms. I had a single mom growing up. She was my pride and joy. My mom worked hard to take care of me and my little brothers. Just being able to help others has always been my calling, always been something that I want to do in life. It's one of those things that just made sense. So, shout-out to my mom. Obviously, she's a single mom, and it was tough on her growing up. But definitely shout-out to my mom for showing me the ropes on how to work hard and how to spread my blessings to others."
Real talk I'm nothing without my OG. Taught me what hard works looks like and how to never complain when it's bad days. Much love and respect @likemom_likeson ❤️ https://t.co/aCUPOIBRia

— Bobby BP Portis (@BPortistime) August 11, 2022
To Read All the Latest Milwaukee Bucks News, Click Here!
For More Great Wisconsin Sports Content
Follow me on Twitter at @theotherRobin19 and follow us @WiSportsHeroics for more great content. To read more of our articles and keep up to date on the latest in Wisconsin sports, click here!