MarJon Beauchamp has undertaken a journey to the NBA that belongs in a movie. The Milwaukee Bucks already have one star whose rise (pun intended) to NBA glory has been immortalized by Disney. The more that fans learn about Beauchamp, the more it becomes apparent that this is a player whose determination and work ethic will make him a huge success in the NBA. Recently, Beauchamp revealed that he would wear jersey #0 for the Milwaukee Bucks. He had hoped to keep his #14, which he wore with the G League Unite. However, of course, the Bucks have had #14 retired for years in honor of Jon McGlocklin. The number choice is not without meaning for Beauchamp, though.
Why Will MarJon Beauchamp Wear #0?
In an Instagram Live video, MarJon Beauchamp announced that he would wear #0 for the Milwaukee Bucks. In short, Beauchamp experienced homelessness, despair, and constant drawbacks during his journey to the NBA. As Beauchamp stated, he "came from zero… came from nothing."
Marjon Beauchamp experienced homelessness & almost gave up playing basketball at one point in his life.

Beauchamp had an unorthodox route to the NBA & played for the G-League Ignite to prepare.

He went 24th to MIL & will wear No. 0 because he "came from zero… nothing." ❤️👏 pic.twitter.com/cWs95sAx4i

— NBA Buzz (@OfficialNBABuzz) June 27, 2022
MarJon Beauchamp's Unorthodox Journey to the NBA
Traditionally, players drafted into the NBA follow the college route. Whether they stay for four year, are one-and-done, or somewhere in-between, it has been typical for young prospects to spend some time in college to showcase their skills and grow as a player. Over the past few seasons, though, more and more players have been opting for developmental leagues, such as the G League, in hopes of making it to the NBA. This, of course, is the route that MarJon Beauchamp took. However, it was not that clear-cut.
Learning From Brandon Roy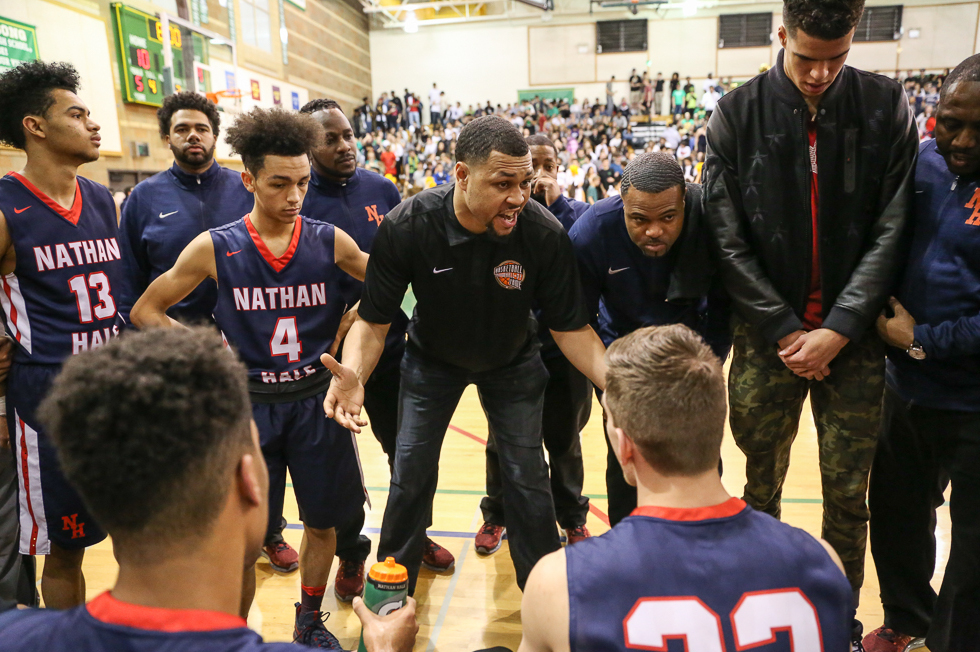 Brandon Roy was, at one time, one of the brightest young stars in the NBA. Unfortunately, serious knee injuries shortened his career to just five seasons (if one wants to include the five games he played for the Minnesota Timberwolves in 2012-13). Roy was a three-time All-Star in those five seasons and was the 2006-07 Rookie of the Year.
After his playing career ended, Roy became a high school basketball coach in Washington State. It was there that he met and began teaching a young MarJon Beauchamp. Roy was the head coach at Nathan Hale High School in Washington State. He led Beauchamp and future NBA player Michael Porter Jr. to a state title in MarJon's freshman season. Roy took a job a Garfield High School the next school year, and Beauchamp followed Roy and won another state championship.
High School
After his sophomore season, MarJon Beauchamp attended Rainier High School, where he blossomed as a legitimate college prospect. During his junior season, Beauchamp averaged 26 points, 11 rebounds, and five assists per game. After this season, Beauchamp decided to move to Arizona to play for Dream City Christian.
This was a difficult decision for Beauchamp. He bet on himself to go to a school where he would get the most attention from college and professional scouts. The catch? He went on his own. It was in Arizona that he experienced homelessness. Without his family, Beauchamp was on his own.
After graduating, MarJon Beauchamp had interest from several Division I schools, including Arizona, Washington, and Marquette. However, Beauchamp elected to forgo college and partake in an experimental development program called Chameleon BX. The program was run by Frank Matrisciano, whose training helped Blake Griffin become a No. 1 overall draft pick.
COVID and College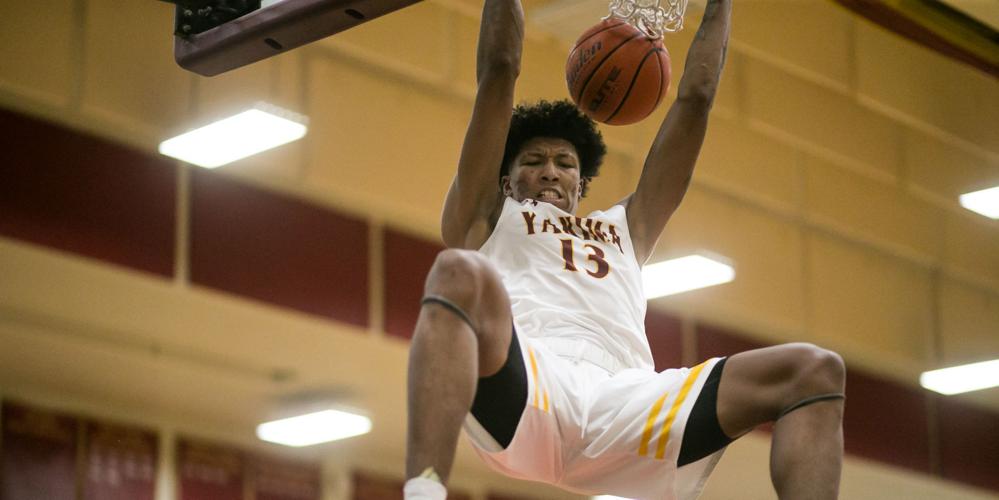 However, the Chameleon BX training program ended up folding due to COVID-19. This development devastated Beauchamp, and he considered giving up basketball altogether. After moving back home, he reconnected with some old friends and coaches and decided to enroll at Yakima Community College to play ball.
The move certainly ended up working out for Beauchamp. He led the Northwest Athletic Conference in scoring, averaging 30.7 points, 10.5 rebounds, and 4.8 assists. Again, Beauchamp drew interest from several Division I schools. However, he signed with the G League Ignite, betting on himself again.
MarJon Beauchamp's Draft Night
After averaging 15.1 points, 7.3 rebounds, and 2.5 assists for the Ignite, Beauchamp subsequently entered his name in the NBA Draft. He was a high-profile prospect that many did not expect to fall to the Milwaukee Bucks at pick 24. Assistant general manager Milt Newton said, "We didn't think he was going to be there at No. 24, and we were desperately trying to move up to make sure that we could get in a range that we could get him. But he was there, and we're happy with that selection."
When his name was called, Beauchamp could not conceal his emotion. There were tears of happiness shed, and he instantly became a fan favorite in Milwaukee.
MarJon Beauchamp landed in Milwaukee on Monday night. Now it's time to work.
We here 📍 #FearTheDeer 🦌 https://t.co/1u7TRJW1QN

— MarJon Beauchamp (MJB) 💫 (@Marjon32) June 28, 2022
For More Great Wisconsin Sports Content
Follow me on Twitter at @theotherRobin19 and follow us @WiSportsHeroics for more great content. To read more of our articles and keep up to date on the latest in Wisconsin sports, click here! Also, check out our merch store for some amazing WSH merchandise!