The National League has adopted the DH. For many purists, this is bad news and an affront to the game of baseball. However, to many fans, this is a welcomed change. No more will fans be put through the torture of watching a pitcher bat, and even worse, get injured on the base paths. Such was the fate of former Milwaukee Brewers' rising star Jimmy Nelson. In 2017, Nelson was in the midst of a breakout season when he slid back into first base. As a result, Nelson strained his rotator cuff and tore his anterior labrum. After having surgery on his shoulder, Nelson suffered a string of setbacks that limited him to just 10 games in 2019 (he missed all of 2018). Additionally, he missed the 2020 season with the Los Angeles Dodgers after having Tommy John surgery. However, as a relief pitcher in 2021, Nelson had the best season of his career. Now a free agent, perhaps it is time for the Milwaukee Brewers to bring him home.
Jimmy Nelson as a Milwaukee Brewers Pitcher
Jimmy Nelson was drafted by the Milwaukee Brewers in the second round of the 2010 amateur draft. He made his Major League debut in 2013 and joined the starting rotation late in 2014. It was a long struggle for Nelson, who did not perform particularly well early in his career. In 2014, Nelson went 2-9 with a 4.93 ERA, 1.46 WHIP, and 3.78 FIP. Perhaps what was most glaring was his struggle to command his pitches. In just 69.1 innings that year, he hit eight batters.
In 2015 and 2016, Nelson led the National League in hit batters (13 and 17 respectively). Also in 2016, he led the NL in losses (16) and walks (86). However, in 2017, Nelson finally realized his potential and was, arguably, the best pitcher on the Brewers' staff. At the time of his injury, Nelson was 12-6 with a 3.49 ERA, 1.25 WHIP, and 3.05 FIP. Additionally, he had 199 strikeouts, just 48 walks, and an ERA+ of 126. Despite missing the last few weeks of the season, Nelson finished ninth in Cy Young Award voting.
Unfortunately, Nelson missed all of 2018 due to his injury, and when he came back in 2019 he struggled. Nelson went 0-2 with a 6.95 ERA, 1.91 WHIP, 5.08 FIP, and an ERA+ of just 65. He was granted free agency after the season.
A Strong Comeback in 2021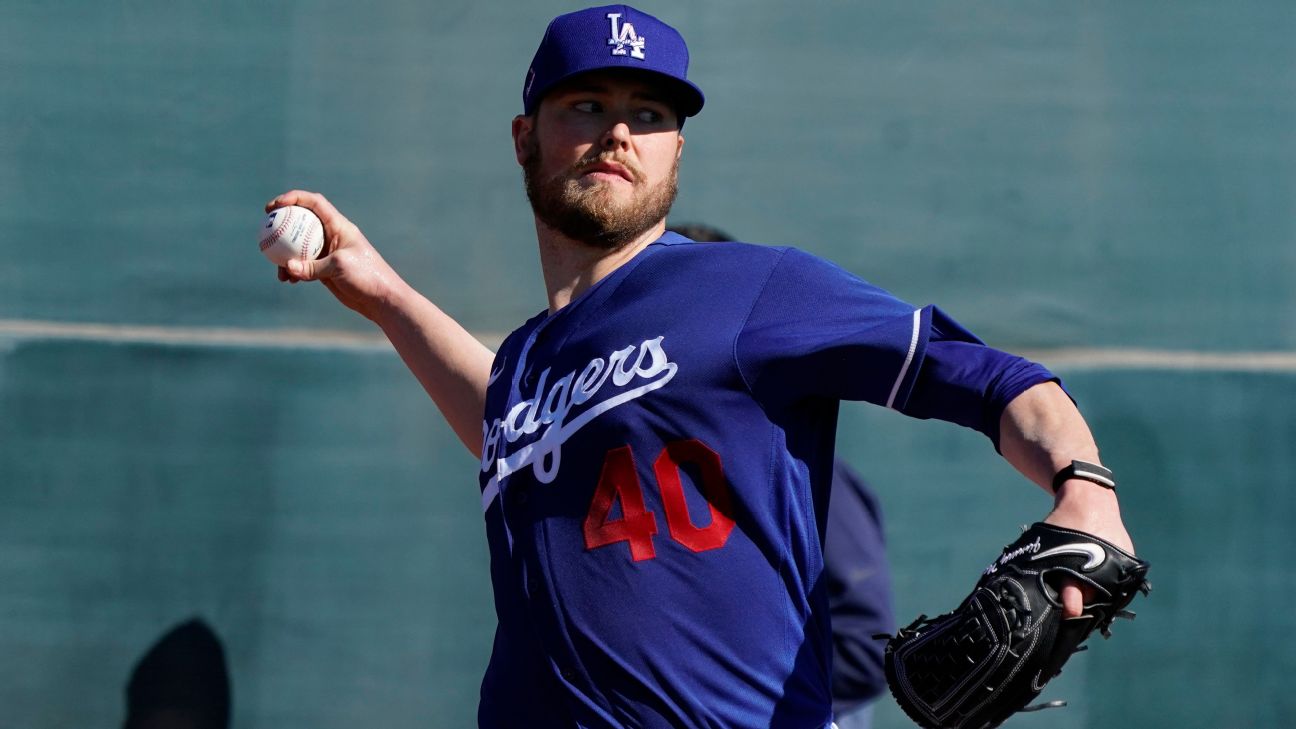 After missing 2020 due to Tommy John surgery, Jimmy Nelson returned to the Los Angeles Dodgers as a relief pitcher. In this role, Nelson had the best season of his career. He went 1-2 with a 1.86 ERA, 0.93 WHIP, 1.89 FIP, and an ERA+ of 222. Additionally, he had the second best strikeout to walk ratio of his career, striking out 3.38 batters per walk. His only year with a better ratio was 2017. Furthermore, Nelson had 13.7 strikeouts per nine innings, by far the best mark of his career.
Why Jimmy Nelson Would Fit Milwaukee
Due to the plethora of talented starters that the Milwaukee Brewers organization has, there would be no reason for Nelson to be a starter anymore. Corbin Burnes, Brandon Woodruff, and Freddy Peralta were all All-Stars last season and will be in Milwaukee for years to come. Eric Lauer, Adrian Houser, and Aaron Ashby all made strong cases for being starters in 2022 as well. With the tendency of more teams to use six-man rotations as opposed to five, the Brewers just do not need starting pitching at the moment.
However, the Brewers do stand to lose some valuable bullpen pieces in Hunter Strickland and Brad Boxberger. Both players helped stabilize the pen and contributed valuable innings in relief. This is a role that Jimmy Nelson could fill perfectly. While he is not the only player the Brewers need to add, a bullpen featuring Brent Suter, Devin Williams, Jake Cousins, and Nelson would be a formidable one.
For More Great Wisconsin Sports Content
Follow me on Twitter at @theotherAdams14 and follow us @WiSportsHeroics for more great content. To read more of our articles and keep up to date on the latest in Wisconsin sports, click here! Also, check out our merch store for some amazing WSH merchandise!