Although 2020 isn't looking too promising for some baseball, that doesn't mean we can't reflect on past seasons! In this edition, we're going to be taking a look at some of the best theme nights that the Milwaukee Brewers have put on!
1. Negro League Tribute
Annually, the Brewers honor the Negro Leagues where in 1923, Rube Foster formed the Milwaukee Bears that would go to play within the league. The players suit up in vintage Milwaukee Bears uniforms for that game as part of a tribute game. Fans get to enjoy a pregame ceremony honoring former Negro League players, and even some autograph sessions.
Last year, they were able to get James Beckum, Dennis Biddle, James Cobbin, MC Johnson, Reggie Howard, Warren Kirkendoll, Don "Rook" Porter, Nathan "Sonny" Weston, and Don Woods. James Portier and John "Blue Moon" Odom were also honored by being inducted into the Hall of Champions, respectively.
2. Star Wars Night
Definitely a fan favorite, Star Wars night is one of the theme nights that many look forward to every year. Unfortunately, we weren't able to experience Star Wars night this year and get an awesome Lorenzo Cain Jedi bobblehead, but past seasons have shown some amazing events.
Fans were able to see some special Star Wars characters throughout the duration of the game, and fans were also able to purchase limited edition Star Wars merchandise that was woven in with the Milwaukee Brewers. Some cute little snacks such as Lightsaber pretzel bites, and Princess Leia Cinnabuns were also an option to purchase at the concession stands. The fans were encouraged to dress up and show their Star Wars pride, but couldn't bring their lightsabers in. However, they could use the force.
3. Cerveceros Night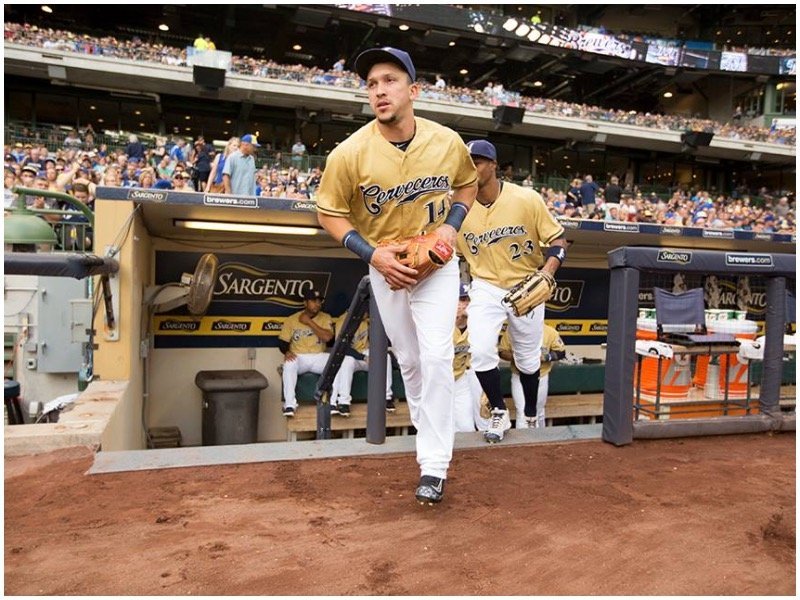 Held annually, the Brewers come together and celebrate Hispanic heritage with this special Cerveceros Day/Night! Fans received a special edition Cerveceros replica jersey and the Brewers also sported some nice Cerveceros jerseys.
This night is all about recognizing the Latino community and how important Latin American culture is to baseball. The Brewers usually add some Latin American flair with the scoreboard, special performances, amazing pregame events and so much more.
4. Bark at the Park
A personal favorite of mine, Bark at the Park night is a night where Brewers fans can bring their pups to enjoy a nice game of Brewers baseball! The ticket package includes a dog toy for your little pupper to bring home as a commemorative item for them to keep until they destroy it.
Dogs were able to be included in their own pregame parade and had a special section down the right field line. A seat right near where Christian Yelich plays defense? That's a win. Hank the K9 typically makes a special appearance as well, just bringing even more joy to the hearts of fans.
5. Hispanic Heritage Night
Since 2015, the Milwaukee Brewers have been increasing their efforts to reach Latino fans by honoring them at both Hispanic Heritage Night and Cerveceros Night. During some of the years the Brewers have done Hispanic Heritage Night, the players and coaches have worn shirts with the phrase #PonleAcento on the back, translating to "put an accent on it." The team also sports their white "Cerveceros" jerseys during the games.
There is a special honor guard ceremony that honors the Latino heritage of the players throughout the organization and flags that represent the countries in which these Latino players are from were on display during the national anthem. It's always important to remember that there are so many players of so many different cultures that play for MLB and we need to recognize them.
In Conclusion
What do you think of my list? Were there any nights you would've wanted to see? What should I cover next? Let me know all of your thoughts, I love hearing your feedback!
Make sure you follow me on Twitter at @sarahspooon and follow @OTHWisconsin for more Wisconsin sports content!