Olivier Vernon or Benardrick McKinney?
Two Pro-Bowl linebackers available in free agency the same year that your team happens to need said position. Is that a sign?
Olivier Vernon:
With linebacker Za'Darius Smith out for the next three weeks, Olivier Vernon would be a perfect short-term fix. Vernon recorded NINE sacks and 28 QB pressures in 2020 in only 14 games. The catch? He ruptured his Achilles in January 2021. This has been a significant injury that has severely impacted his mobility.
However, an injury like this typically takes six months to heal (for the average person) and Vernon has had a full nine. His pass rush ability would be a welcome addition to a Packers team who will be without Smith until at least week five.
Something to keep in mind: Green Bay's medical staff has been historically conservative in the past. A signing like this would most certainly be outside the norm, but this is one that would be worth the risk. IMMEDIATE pass rush help from a solid linebacker right before we head to San Francisco would be a huge difference maker.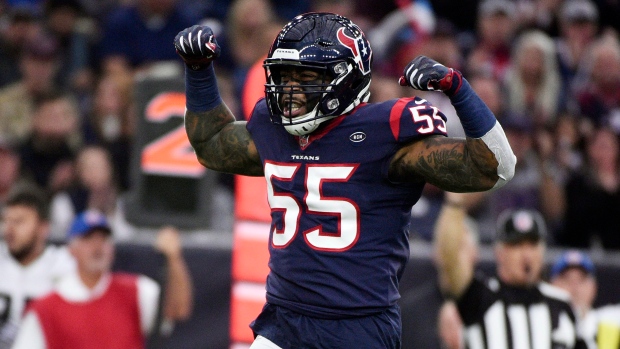 Benardrick McKinney:
McKinney is a 28-year-old inside linebacker who made the Pro-Bowl in 2018 with the Houston Texans. The catch? He only played four games in 2020 before undergoing season-ending shoulder surgery. had posted at least 95 tackles for four straight seasons before his injury in 2020, with three of those seasons going over 100.
McKinney was released by the Miami Dolphins before the season started. Dolphins coach Bryan Flores was quoted saying "It was a tough decision" and one his staff and the front office "went back and forth on." Flores also said, "I have a lot of appreciation for his hard work."
A player like this would make an immediate impact at inside linebacker, a position Green Bay has struggled at since the departure of Blake Martinez years ago.
Why Two Injured Players?
Realistically at this point in the season, the best free agent players are typically veterans who are coming back from injuries. These type of signings are low risk, high reward type moves. These players will generally settle for the veteran minimum just to get back on the field and prove them-self.
If Green Bay "hits" on either one of these players, it would be noticeable on the field and minimal against the cap. One of these linebackers would improve the pass rush (Vernon), and one would improve the run defense (McKinney). It will be interesting to see which position Green Bay tries to beef up, if any.
For More Wisconsin Sports News…
Follow me on Twitter at @mcquadewarnold and follow us @WiSportsHeroics for more great content. To read more of our articles and keep up to date on the latest in Wisconsin sports, click here!