The Milwaukee Brewers capped off their Memorial Day transactions with a flurry of moves. After Ethan Small made his major league debut against the Cubs, he was sent back down to Triple-A. As a result, another roster spot was opened up.
The Brewers chose to call up long-time minor leaguer Luke Barker to fill the newly vacated spot. Many baseball fans will look at that name and have no idea who Barker is. However, he has been known as a leader around minor league baseball for much of the last few seasons. This is the story of Luke Barker.
LHP Ethan Small optioned to Triple-A Nashville.

RHP Luke Barker selected from Triple-A Nashville.

RHP Justin Topa transferred to the 60-day injured list. pic.twitter.com/Yo22PxRrnX

— Milwaukee Brewers (@Brewers) May 30, 2022
Who is Luke Barker?
Luke Barker is a 30-year-old pitcher from Chico, California. He played college baseball at California State University, Chico where he and his team made it to two Division II College World Series tournaments. Since he left Chico State, he has spent over half of a decade playing professional baseball in the minor leagues. After a few years, it appeared he would likely be a career minor leaguer.
As unfortunate as it is, that is the most common outcome for professional baseball players. However, rather than quit early on, Barker continued to keep working on his game. In addition to his efforts to develop his play on the field, he also has worked to improve the conditions for minor leaguers off the field.
Just pay guys for doing their job.

Pretty simple stuff.

Awesome job on the video @MorePerfectUS @MiLBAdvocates https://t.co/i2Dhmr6sJW

— Luke Barker (@Luke_Barker17) April 29, 2022
Barker's Advocacy
Over the last few baseball seasons, the conversation around the compensation for minor leaguers has steadily increased in intensity. Thanks to advocates like Luke Barker, it has been revealed to the public that some minor leaguers are paid less than $10,000 over the entire season. For reference, in the United States in 2021, a single-person household making less than $12,880 is classified as in poverty. Realistically speaking, a large portion of minor league baseball players have families they need to support, and with a minuscule salary of $10,000, they are likely forced to work additional jobs on top of full-time training for professional baseball.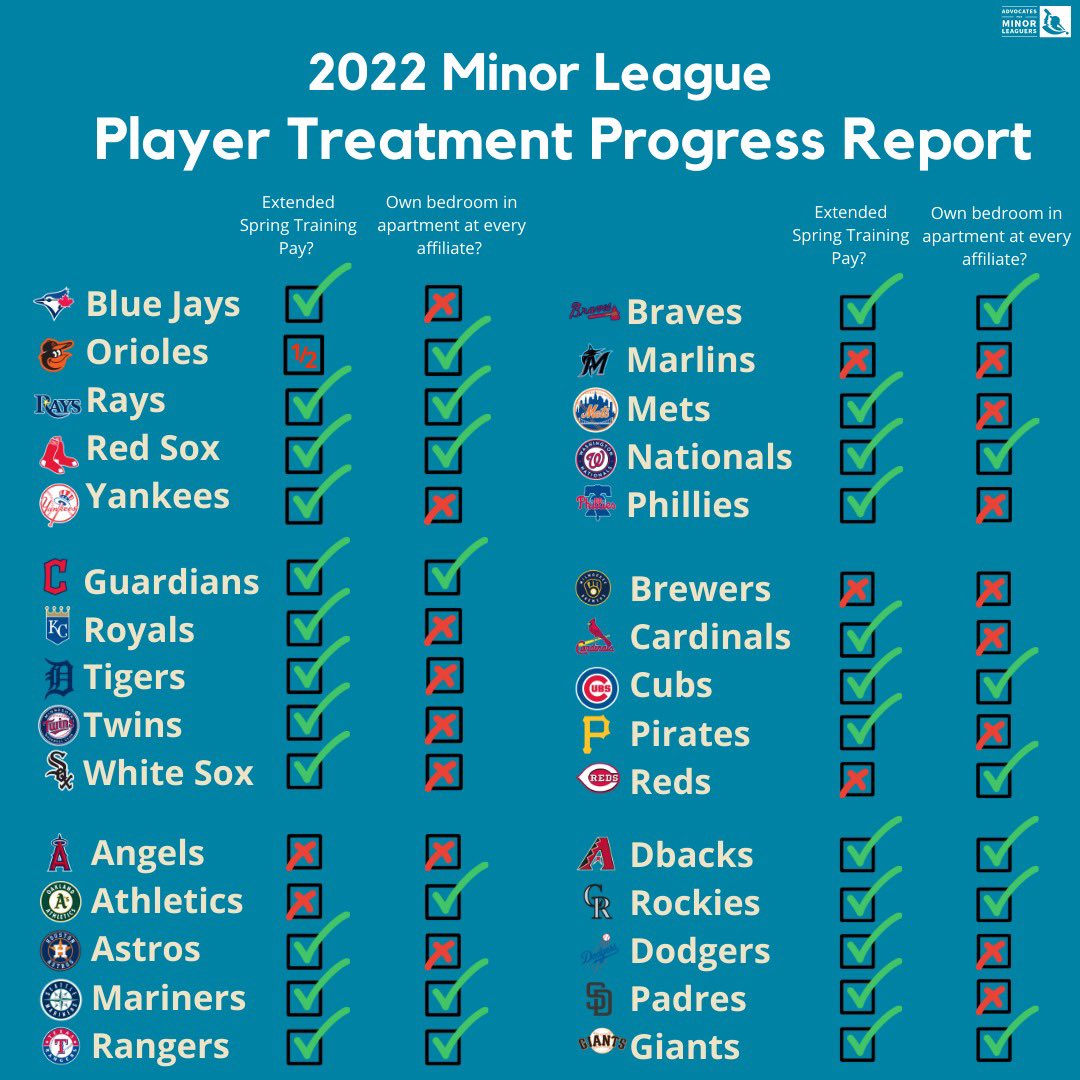 There has been a long debate regarding the issue of fair treatment of minor leaguers. Some people argue that these athletes are playing a game for a living and should be happy they get paid at all, but on the other hand, $10,000 in exchange for the expectation that these athletes eat, sleep, and live baseball is not fair. Just as is true in any job, minor league baseball players should be guaranteed enough of a salary to provide for themselves and their families. Luke Barker has been working to ensure this happens going forward.
If you'd like to learn more about Luke Barker and his work, check out this article or follow him on Twitter.
For More Great Content
Follow me on Twitter at @BJarumbo and follow @WiSportsHeroics as well for more great Wisconsin sports content! To keep up to date on the latest in Wisconsin Sports, click here! For some awesome Wisconsin Sports Heroics gear, check out our merch store!