The Green Bay Packers are on a hot streak! They have won their last five games in a row, most recently, the Chicago Bears. With the improvements they made, the Packers are starting look like legitimate Super Bowl contenders.  This week, Green Bay welcomes the Washington Football Team at home. Washington owns a record of 2-4 currently. But, do not let that record fool you. Washington is a team that is full of talent on both sides of the ball and have a quarterback that is proven he can play in the NFL. Will this be a problem come Sunday? Let's take a look at three predictions that could come true on Sunday:
Taylor Heinicke Throws For Over 300 Yards
To the average Joe, this prediction sounds insane. But, when comparing Heinicke's stats to that of Aaron Rodgers, it is a possibility this prediction can come true. Taylor Heinicke has thrown for 50 less yards and three less touchdown than Rodgers, while completing 12 more passes. The other downfall is that Heinicke has six interceptions, compared to Aaron Rodgers who has three. The Packers already have a banged up secondary and gave up the second most passing yards for Justin Fields this season. Additionally, Heinicke also orchestrated a battle with Tampa Bay in the playoffs last season.. Joe Barry is most certainly going to need a solid gameplan to pressure Heinicke all game and make him uncomfortable. If Green Bay cannot accomplish this, it could be a long afternoon for the Packer defense.
Aaron Jones Rushes For Over 125 Yards
The Washington Football Team has arguably the best defensive line in the NFL.  Having such as strong unit makes it tough for any offense to run the football.  However, Washington has not faced a running back like Aaron Jones this season. Jones is in need of his breakout game, and how the offensive line is performing, I could see this happening. I did predict last week that AJ Dillon would be the lead running back against the Bears, but I do not see Dillon being much of a factor this week. On top of that, Jonathan Allen, who is big piece of Washington's defensive line, is questionable to play Sunday. This would be a huge advantage to the Green Bay running game and would release some pressure off the offensive line. If the Packers can fight with the injuries like they have all season, expect a huge game out of Aaron Jones.
Jaylon Smith Has His Breakout Game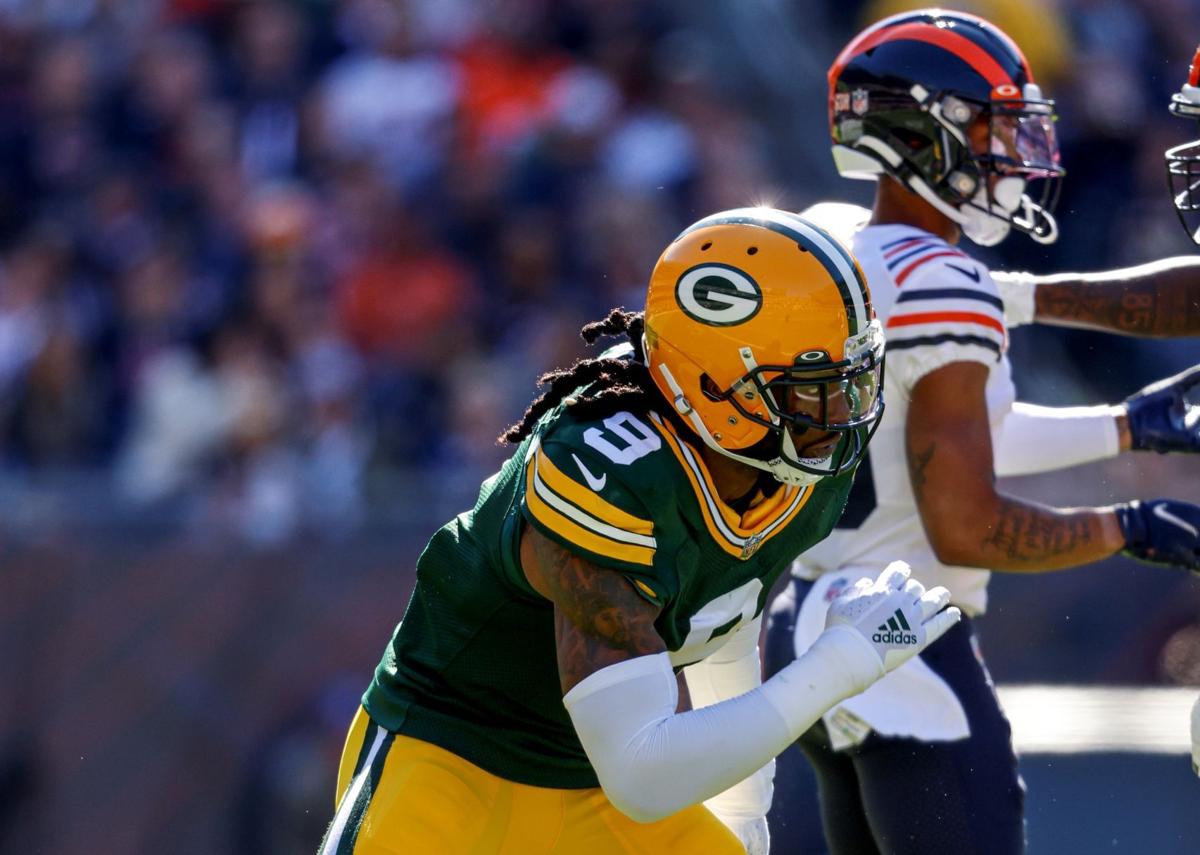 Jaylon Smith is only in his second week as a Green Bay Packer. He was very quiet against the Bears, even looked a bit confused at times. But, with a full week under his belt, I would anticipate that he is feeling much more comfortable with Joe Barry's defense. Smith is most noted as being an underachieving player in Dallas, but a lack of coaching played a factor into that. One thing that people forget about Jaylon Smith was that he was considered the best linebacker in the 2016 NFL Draft, a projected top-five pick. Some players just need a breath of fresh air in a new environment. At the end of the day, we can only hope that Green Bay can provide that opportunity for Jaylon Smith.
Follow me on Twitter @ChrisBuboltz and follow us @WiSportsHeroics for more great content! To read more of our articles and keep up to date on the latest in Wisconsin sports, click here.