The Green Bay Packers pulled together a terrific comeback against the San Francisco 49ers on Sunday night. Aaron Rodgers did what he does best: and that is lead his team to victory. This week, Green Bay faces another tough opponent in the Pittsburgh Steelers, a rematch of Super Bowl XLV. The Steelers, similar to the Packers, are one of the blueblood teams of the NFL, which makes this a very exciting matchup. Pittsburgh is led by the ageless Ben Roethlisberger, who brings a wealth of experience and talent surrounding him. Let's take a look at three predictions that could come true this Sunday:
Najee Harris Runs For Over 100 Yards
If the NFL could give out the Offensive Rookie of the Year award already, Najee Harris would be the clear winner. The rookie from Alabama has been a blessing to the Steelers' offense thus far and shows no signs of stopping. Harris is almost an exact image of Alvin Kamara, who gave the Packers a headache in week one. Joe Barry is going to need a better game plan to contain the running attack of Harris if they want to have a good chance at winning this game. With the absence of Za'Darius Smith, the Packers defense is already somewhat exposed and the defensive line is going to have to hold their ground, while forcing Harris to run sideline to sideline. I hope that I am proven wrong, but I would expect a big game from Najee Harris.
Green Bay Forces Multiple Turnovers on Ben Roethlisberger
One disadvantage that Ben Roethlisberger has going into this game is his mobility. He does not have the ability to scramble and make defenders miss while keeping plays alive. This comes as an advantage to Green Bay given their ability to put pressure on Jimmy Garoppolo last Sunday. If the Packers can apply that same pressure to Roethlisberger, I would be certain to say that the Packers can force a few fumbles or interceptions. I have a hunch here that what we saw on Sunday from Joe Barry and the defense is a stepping stone in the right direction. All in all, I expect Green Bay to be in Ben Roethlisberger's face early and often.
Robert Tonyan Will Have His Shining Moment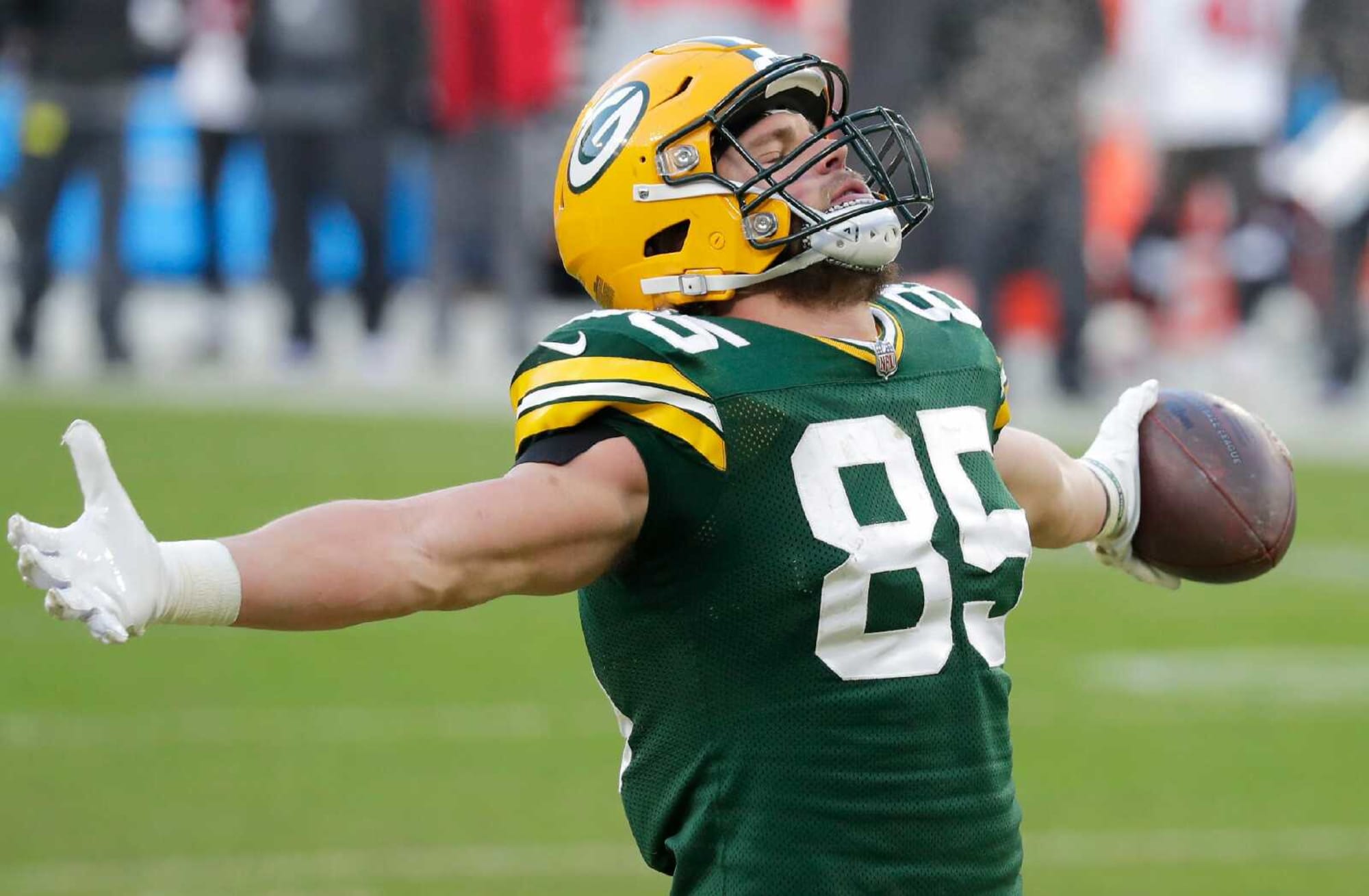 Robert Tonyan has been quiet so far this season. We did see a touchdown from him on Sunday, but other than that, not much else. It has been tough for him given the success of Aaron Jones in the receiving game and the sheer  dominance of Davante Adams. I was wrong last week is saying that Marquez Valdes-Scantling would break loose, but I have a better feeling this week on Tonyan. Pittsburgh will have their hands full with with Adams and Jones, which spells opportunities for Robert Tonyan.  I do think that  a solid 80- 90 yard day with a few scores cannot be ruled out. Every receiver gets their chance during the year to ball out, and for Robert Tonyan, that day will be Sunday.
Follow me on Twitter @ChrisBuboltz and follow us @WiSportsHeroics for more great content! To read more of our articles and keep up to date on the latest in Wisconsin sports, click here