The Wisconsin Badgers are having a very successful season this far. Led by sophomore Johnny Davis, they are 12-2 and ranked #23 in the nation. Last night, Wisconsin knocked off high-scoring Iowa 87-78. Johnny Davis had another dominant performance. Davis dropped 26 points while grabbing nine rebounds and dishing out five assists. After the game, Jeff Goodman of Stadium conducted a poll of 20 media members about who their pick is for National Player of the Year. Johnny Davis was the winner by a landslide.
Johnny Davis This Season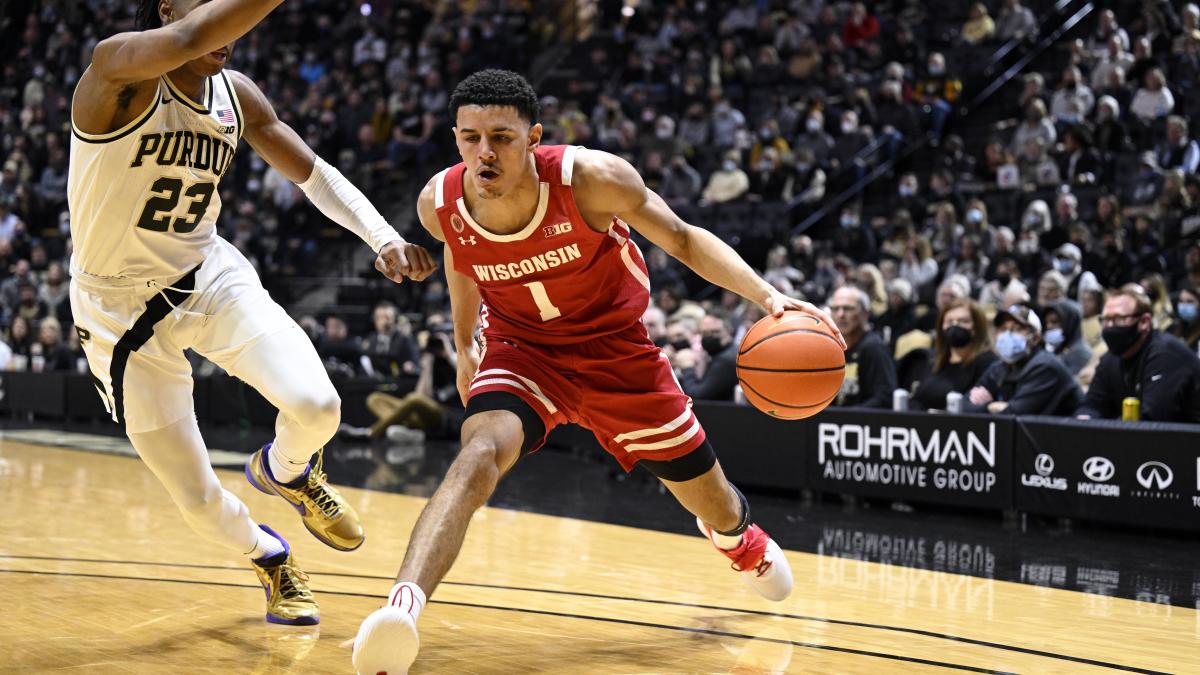 As mentioned previously, Johnny Davis ranks third in the NCAA in points per game. He is averaging 22.6 points per game to along with 7.4 rebounds and 2.8 assists. In the Badgers previous game, against #3 Purdue, Davis led Wisconsin to a 74-69 upset win behind 37 points and 14 rebounds. Davis has scored 20 or more points in nine of the Badgers' 12 games this season. He has scored at least 20 points in six straight games.
A Lottery Pick?
Despite his youth, Johnny Davis will almost asuredly be leaving Wisconsin at the end of the season. The reason: many are projecting him to be a lottery pick in the 2022 NBA Draft.
What does this mean for Davis? It means that he will be one of the first 14 players selected in the NBA Draft. Wisconsin has only had one National Player of the Year, Frank Kaminksy III in 2015. That year, Kaminsky was drafted ninth overall by the Charlotte Hornets. It is highly probable that Wisconsin will see another one of its stars drafted in the top 10 picks this year.
For More Great Wisconsin Sports Content
Follow me on Twitter at @theotherAdams14 and follow us @WiSportsHeroics for more great content. To read more of our articles and keep up to date on the latest in Wisconsin sports, click here!