The 2023 offseason could provide a major shakeup to the Green Bay Packers roster. One of the biggest storylines in the NFL is the possibility of an Aaron Rodgers trade. The chances of it happening are slim, however, what would the Packers' asking price be if they did decide to ship their veteran QB?
Packers Asking Price In Aaron Rodgers Trade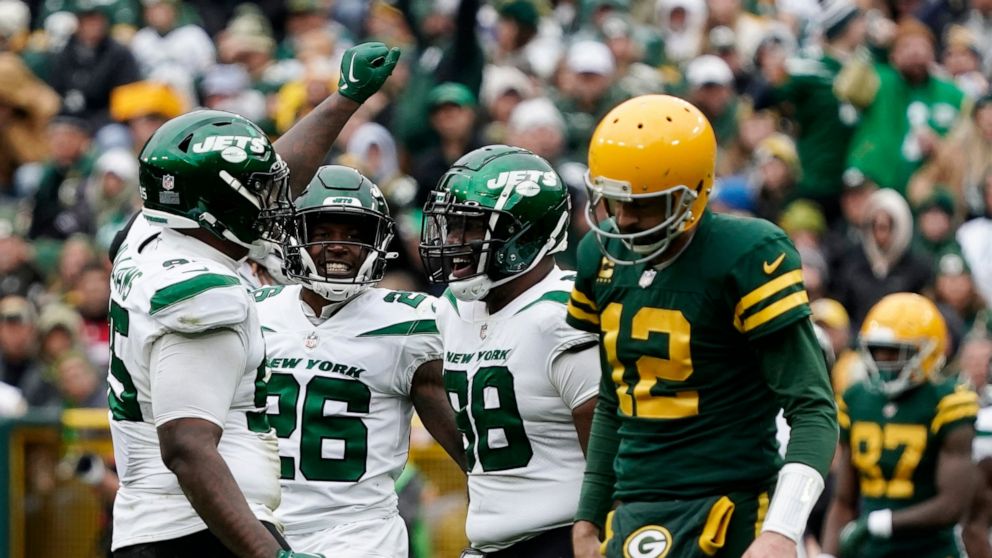 Before the 2022 regular-season began back in September, the idea of an Aaron Rodgers trade was far away from everyone's mind. Rodgers just signed a three-year, $150.815 million contract extension, and he was fresh off two back-to-back MVP seasons. However, his 2022 campaign went off the rails in Week 5, as it marked the start of Green Bay's five game losing streak. Despite a late surge from the Packers, they couldn't quite complete their dramatic playoff push.
After going 8-9 and missing the playoffs, Rodgers' future now remains uncertain. Will he retire, remain with the Packers, or seek a trade? If a trade were on the table, what would the asking price be?
Well, Peter King of NBC Sports believes the Packers would want "at least two first-round picks" in any trade for Rodgers.
The next question is what team would be willing to give that up for a quarterback that will turn 40 years old next season.
King believes that New York Jets owner Woody Johnson "would happily pay" that price, plus the $48.3 million cap hit over the next two years.
Sweet Caroline: @peter_king believes the #Packers would want "at least 2 first-round picks" in any trade for QB Aaron Rodgers.

King believes #Jets owner @woodyjohnson4 "would happily pay" that price + said cap hit over next 2 years is $48.3M combined. #TakeFlight #GoPackGo pic.twitter.com/p9lq0Em5w8

— Paul Andrew Esden Jr (@BoyGreen25) January 23, 2023
If the Jets think they can win a Super Bowl by pulling off an Aaron Rodgers trade with the Packers, then they should pull the trigger. Yes, the Jets absolutely have potential. They almost made the playoffs while dealing with a circus at the QB position. But does adding Rodgers put New York in the same discussion with the Buffalo Bills, Cincinnati Bengals, and Kansas City Chiefs as AFC contenders? That's a question the Jets will have to answer themselves.
Regardless of what happens, it will be interesting to see how things unfold for the Packers during the offseason. There's no denying that an Aaron Rodgers trade between the Jets and Packers would give both their offenses an entirely different look.
For More Wisconsin Sports News:
Follow me on Twitter at @alex_ratliff and follow us @WiSportsHeroics for more great content. To read more of our articles and keep up to date on the latest in Wisconsin sports, click here!