After missing the last two games of the Milwaukee Bucks' preseason schedule, Bobby Portis has assured fans that he will be available for the season opener on Thursday night against the 76ers.
Portis had sat out of the last two games due to a knee contusion, as a preventative. The veteran forward did participate in the team's open scrimmage at Fiserv Forum on Sunday afternoon, however.
Bucks and Bobby Good to Go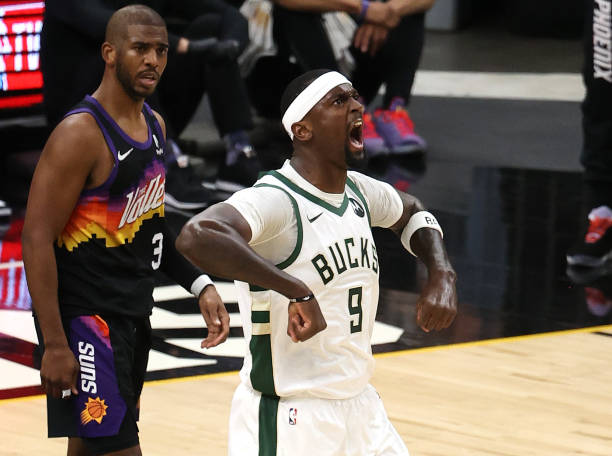 Bobby Portis was asked at the scrimmage if he would be suiting up for the season-opener on Thursday and he gave a positive answer. "I think I'll be great, good is an understatement," Portis said, per Jim Owczarski of the Milwaukee Journal Sentinel. Portis said that missing the game was just maintenance for him.
#Bucks big man Bobby Portis said he'll be "great" for the regular season opener on Thursday & added here he's excited for this season. pic.twitter.com/OAIFWps7aG

— Jim Owczarski (@JimOwczarski) October 22, 2023
The six-foot-ten forward will be going into his fourth season with Milwaukee. Playing 70 games last season, Portis averaged 14.1 points, 1.5 assists, 9.6 rebounds in 26 minutes of play per game.
Portis said it's a new year, every year is going to test you in a different way:
"Every year in the NBA is different. Every year is gonna test you in a different way. Every team is different as you play on. You go into the season, you kinda don't know what to expect. It's just a lock on."
Portis had a busy off-season, playing with Team USA in the FIBA World Cup but is looking to bounce back from what some would call a disappointing end to the Bucks' season. After having the best record across all teams, a first-round exit against the Miami Heat was not what Milwaukee was expecting. Portis told Owczarski that he's excited for this season and what it'll bring:
"I'm just excited- you know, for the journey in general. It's fun. Playing this game is fun, being in the NBA is fun, being able to play the game we love, and just a new challenge for us to try to get back to where we once were…One day at a time, but it's going to be fun this year."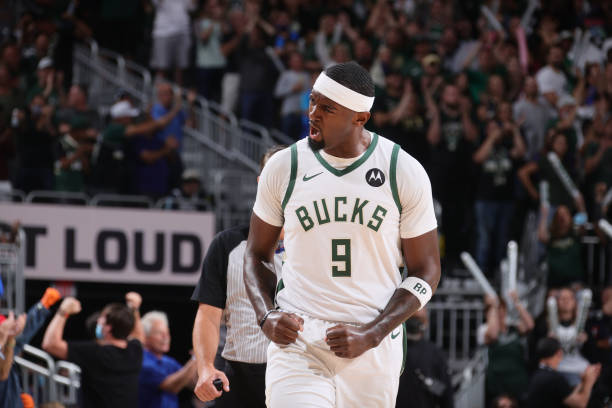 A core with Portis, Khris Middleton, Giannis Antetokounmpo, Damian Lillard, Brook Lopez, and even players like Malik Beasley and Cam Payne, is going to allow the Bucks to sore to higher expectations this season. The entire team is championship-hungry and rightfully so. It's been two years too long.
For More Wisconsin Sports:
Follow me on Twitter at @sarahspooon and follow us at @WiSportsHeroics. For all things Wisconsin sports, click here! We cover everything from the Milwaukee Bucks, Green Bay Packers, Milwaukee Brewers, and Wisconsin Badgers!  
Frequently Asked Questions
Bobby Portis has a career average of 1.1 three-pointers per game. He consistently demonstrates his shooting prowess from beyond the arc. With his ability to knock down threes, Portis adds a valuable dimension to his team's offense.
Bobby Portis' salary in the NBA varies each year as he plays on short-term contracts. In his ninth season, he represented the United States in international basketball, although the desired outcome was not achieved. Despite that, Portis remains grateful for the opportunity to showcase his skills globally. 
Bobby Portis has played in the NBA for 2 years from 2015-2016 and 2022-2023. He made his debut in the league in 2015. Since then, he has established himself as a skilled and versatile player, making significant contributions to his teams.