Aaron Rodgers has been a long time Tuesday fixture on the Pat McAfee Show. These interviews always yield interesting nuggets. On this week's show, Aaron Rodgers was asked if he thought he would make a good play caller. Rodgers had quite the story. In 2011, Rodgers claims that he was the one calling the plays for a week 17 win where Matt Flynn threw for 480 yards and 6 TDs. Matt Flynn had a response to Aaron Rodgers' play calling claim.
Matt Flynn's Response to Aaron Rodgers
Had to audible outta most of them

— Matt Flynn (@mflynn3) September 27, 2022
Matt Flynn's week 17 game against the Lions was one of the weirdest performances ever. Flynn did nothing after this game. He signed a big contract with the Seattle Seahawks and then was immediately beat out by Russell Wilson for the starting job. After Rodgers claimed that he had a hand in that week 17 performance, Flynn took to Twitter to poke some fun at him. "Had to audible outta most of them" is that Flynn had to say on Twitter. It's always fun to see players poke fun at each other like this. Flynn clearly was having some fun at Rodgers expense.
Aaron Rodgers Offensive Coordinator?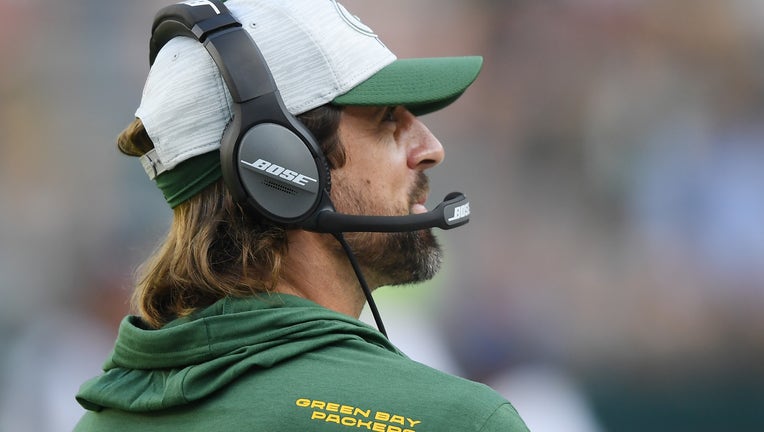 Would Aaron Rodgers be a good offensive coordinator? He has talked a lot about retirement and what he plans on doing post football. While it seems that he has other interests outside of football, it will be interesting to see whether he ever makes his way back into coaching. This wouldn't have to be at the NFL level. I could see Rodgers being on the coaching staff of a junior college or a FCS school. If his claim about 2011 is true, he clearly has the talent of calling plays.
Because of the 2011 week 17 performance, Matt Flynn's name will continually come up in NFL records thanks to Aaron Rodgers' play calling. Throwing 6 TD passes is no easy feat. The fact that it came from a backup is even more mind blowing. It will go down as one of the best and weirdest performances by a Packers player.
Follow me on Twitter at @sorcerermatt, follow us @WiSportsHeroics. To read more of our articles and keep up to date on the latest in ALL of Wisconsin sports, click here!