The Los Angeles Lakers have recently put in a request to interview Milwaukee Bucks' top assistant, Darvin Ham.  This comes as no surprise as Ham has been atop the list of many teams going back to last year.
Sources: The Lakers have requested permission to interview Milwaukee Bucks assistant Darvin Ham for their head coach opening. Ham served as a Lakers assistant from 2011-13. The team is starting the next stage of the coaching search process.

— Shams Charania (@ShamsCharania) April 29, 2022
Ham served on Mike Brown's staff from 2011-13.  During Darvin's two seasons with LA they made the playoffs each season.
Ham's Additional Coaching Resume
Following his stint in LA, Darvin was hired on Mike Budenholzer's staff in Atlanta.  While in Atlanta, Darvin accumulated a record of 5-5.  Darvin has been with Coach Bud ever since the 2014 hire.
While serving as a replacement for Coach Bud at points during his Bucks tenure, Ham has a 13-3 record.  Given the recent success of Milwaukee, Ham has proven his value to help organizing game plans and the development of players.  Beyond Ham's resume, he's also had the opportunity to coach some of the NBA greats.  First Kobe and now Giannis, the experience with these players will be something Ham can use at whatever head coaching job he eventually chooses.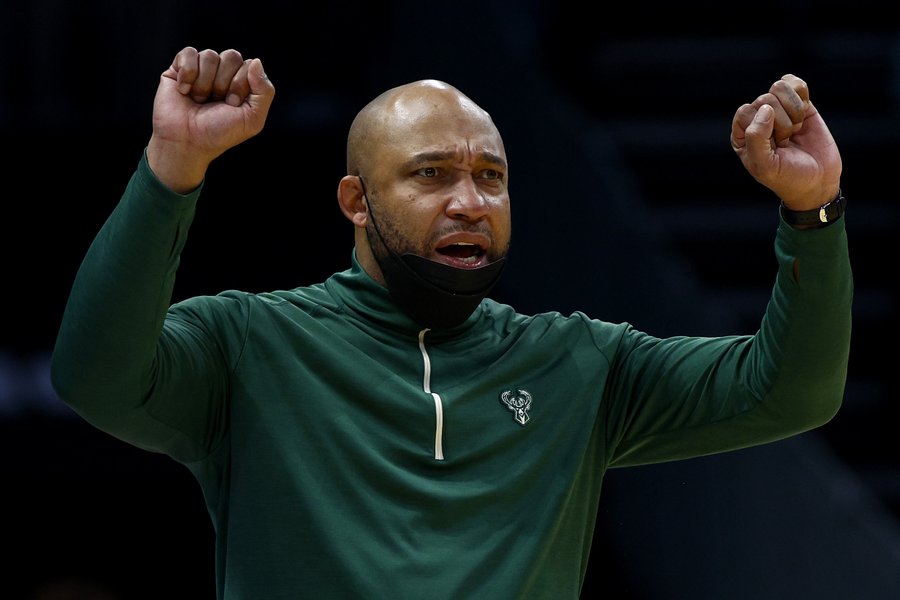 Other Coaching Vacancies
Ham will likely have other suitors calling his name.  Currently, the Charlotte Hornets as well have the Sacramento Kings have coaching vacancies in addition to the Lakers.  The 48-year-old could very well have his pick of jobs.  The evaluation of the jobs will be interesting to see unfold.  Does he want the LA job and the amount of baggage that comes with coaching a LeBron led team.
Every year there are unexpected coaching vacancies and there very well could be a job that will come available that Ham wants above all else.  Time will tell.
For More Wisconsin Sports Content
Follow me on Twitter at @wifecallsmecarl and follow @WiSportsHeroics as well for more great Wisconsin sports content! To keep up to date on the latest in Wisconsin Sports, click here! Also, check out our merch store for some amazing WSH merchandise!