The Packers defense shocked the world when they contained Derrick Henry and the Tennessee Titan offense. The Titans offense without a doubt had a top flight offense coming into Sunday night. This was a tough offense for any defense to stop, but the Packers defense were up to the challenge. Mike Pettine proved lots of doubters wrong on Sunday for his defensive game plan. Here is how the Packers contained the Titan offense.

Defensive Line Won Their Matchups
The Packers defensive line was winning the matchups across the board on Sunday night. That was really key as Kenny Clark was destroying the center Ben Jones all night. Dean Lowry and Tyler Lancaster really stood out too as they were winning their one on ones as well. Kingsley Keke especially continues his second year jump and he also had a good night. The linebackers had clear lanes to make plays and were untouched at times. Credit for that goes to the guys upfront. For certain, the Packers defensive line is improving and Kenny Clark isn't doing it by himself, which is great moving forward.

Pass Rush Was Dominant All Night
The Packers had two sacks, but that doesn't tell the whole story. Sacks, indeed, can be a overrated stat at times to judge pass rushers. The Packers were constantly in the backfield and disrupting Ryan Tannehill.  As a result, he had one of his worse games Sunday night. Preston Smith has played so much better and Zadarius Smith is as dominant as ever. Gary was a monster and had five QB hurries and hits. The pass rush is continuing to heat up as the Packers get closer to the playoffs.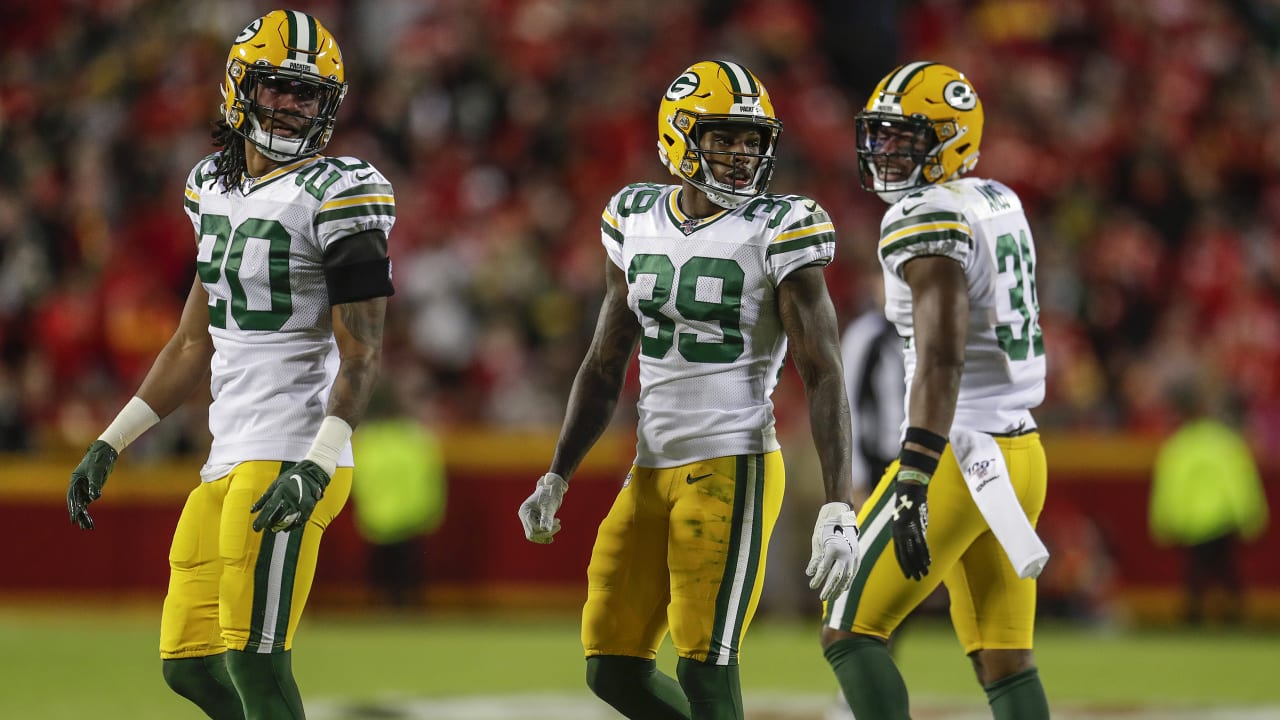 Secondary Had a Good Night
The passing attack of the Titans was quiet against the Packers. Jaire Alexander shut down Corey Davis and proved why he is a shutdown corner. Darnell Savage and Adrian Amos are looking like a dynamic safety duo.  They were effective in pass coverage and run support. Savage is playing out of his mind. He had a interception and almost had another, but dropped it.  He is showing he can be a elite safety. Kevin King had a decent night as he did a nice job on AJ brown, who only had 43 receiving yards on the night.  King, however, still needs to be better tackling as he whiffed on some.  Vernon Scott is looking like a steal because he is improving each game. The defense can be scary if this secondary can keep up this level of play.
Mike Pettine Playing to his Players Strength
Mike Pettine has been doing this over the passed couple of weeks. He is cutting the guys loose and letting his pass rush go after the QB and is getting Gary more involved. Also, he is letting the corners play more aggressively.  They are getting physical at the line of scrimmage with receivers. Pettine is also moving the safeties around the field. Over the last couple of weeks the Packers have looked like top ten defense and they currently rank seventh in total defense.
In Conclusion: Follow me on Twitter @CarlosS29143608 and follow us @WiscoHeroics1 for more great content. To read more of our articles and keep up to date on the latest on all things Wisconsin Sports, click here!