Last season, the Milwaukee Brewers sent three starting pitchers to the All-Star Game. Corbin Burnes and Freddy Peralta each made their first appearances. Brandon Woodruff made his second appearance, having first been nominated in 2019. In addition, Corbin Burnes was voted as the National League's Cy Young Award winner. He was the first Brewers pitcher to win a league Cy Young since Pete Vuckovich won the American League award in 1982. With Eric Lauer and Adrian Houser as the fourth and fifth starter, the Brewers certainly have a stellar rotation. In fact, MLB Network's Jon Heyman said that he believes they are the best in baseball.
"It was between two teams for me, Milwaukee or the Mets, I went with the @Brewers." – @JonHeyman on his best rotation in baseball #MLBNHotStove pic.twitter.com/BBsKIebjlt

— MLB Network (@MLBNetwork) March 31, 2022
The Competition for Best Rotation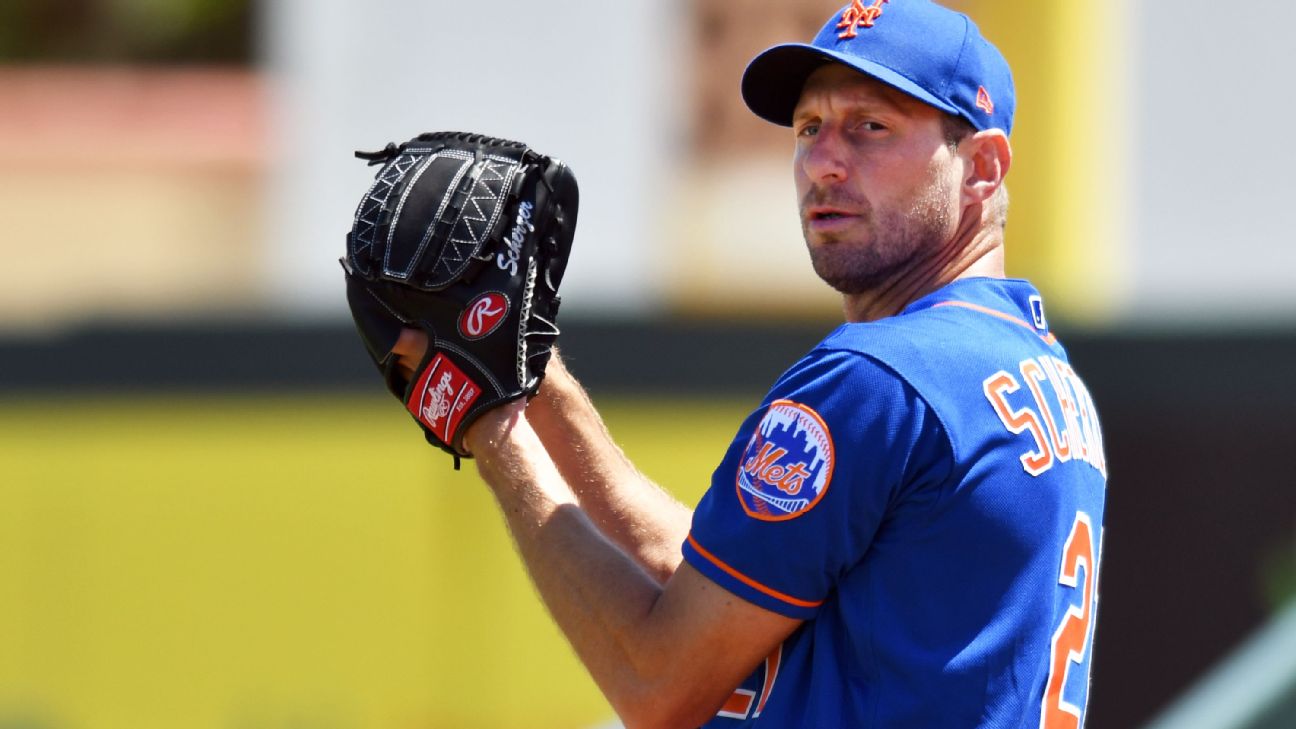 As Jon Heyman mentioned, the toughest competition for the Brewers in terms of which has the best starting rotation is the New York Mets. Already with Jacob DeGrom, the Mets signed Max Scherzer. The two pitchers have combined for five Cy Young Awards in their careers. Chris Bassitt, Carlos Carrasco, and Taijuan Walker round out their rotation.
Why Are the Brewers' Pitchers Better than the Mets'?
There is no debating that Jacob DeGrom and Max Scherzer are two of the best pitchers in baseball. I would go as far as to say they are two of the best pitchers of this era of baseball. However, that being said, Corbin Burnes and Brandon Woodruff, at this point in time, may be just as good. Here is just a simple display of their final pitching stats from last season:
Burnes: 11-5, 2.43 ERA, 234 K's, 0.94 WHIP, 176 ERA+, 1.63 FIP
Woodruff: 9-10, 2.56 ERA, 211 K's, 0.97 WHIP, 166 ERA+, 2.96 FIP
DeGrom: 7-2, 1.08 ERA, 146 K's, 0.55 WHIP, 373 ERA+, 1.24 FIP (15 starts)
Scherzer: 15-4, 2.46 ERA, 236 K's, 0.86 WHIP, 166 ERA+, 2.97 FIP
As you can see, the greatness between the four pitchers is very close. Jacob DeGrom was on his way to an historic season before he got hurt. Do not be surprised if these four pitchers are the top four finalists for the NL Cy Young Award. (Burnes, Scherzer, and Woodruff all were top five last year).
The Best of the Rest
Additionally, Heyman looked at the rotations as a whole. Even if one were to place DeGrom and Scherzer over Burnes and Woodruff, that leaves Freddy Peralta, Eric Lauer, and Adrian Houser to be contrasted with Chris Bassitt, Carlos Carrasco, and Taijuan Walker. Walker was an All-Star last season, just like Peralta. However, their final pitching lines at the end of the season give Peralta an overwhelming nod over Walker:
Peralta: 10-5, 2.81 ERA, 191 K's, 0.97 WHIP, 152 ERA+, 3.12 FIP
Walker: 7-11, 4.47 ERA, 146 K's, 1.18 WHIP, 90 ERA+, 4.57 FIP
That brings us to the remaining four pitchers: Lauer and Houser for Milwaukee and Carrasco and Bassitt for New York. Here is how each of those pitchers fared last season:
Lauer: 7-5, 3.19 ERA, 117 K's, 1.14 WHIP, 134 ERA+, 4.04 FIP
Houser: 10-6, 3.22 ERA, 105 K's, 1.28 WHIP, 132 ERA+, 4.33 FIP
Carrasco: 1-5, 6.75 ERA, 50 K's, 1.44 WHIP, 67 ERA+, 5.22 FIP (12 starts)
Bassitt: 12-4, 3.15 ERA, 159 K's, 1.01 WHIP, 130 ERA+, 3.34 FIP
Chris Bassit as a case of being better than Eric Lauer and Adrian Houser, but not by much. Lauer and Houser were tremendously better than Carrasco last season. So, if we look at a pitcher to pitcher contrast, we see this:
Burnes/Woodruff vs. DeGrom/Scherzer: push
Peralta vs. Walker: advantage Peralta
Lauer vs. Carrasco: advantage Lauer
Houser vs. Bassitt: small advantage Bassitt
Using these contrasts, it is easy to see how Heyman came to the conclusion that the Brewers have the best starting rotation. It is close, though.
[pickup_prop id="21270″]
For More Great Wisconsin Sports Content
Follow me on Twitter at @theotherRobin19 and follow us @WiSportsHeroics for more great content. To read more of our articles and keep up to date on the latest in Wisconsin sports, click here! Also, check out our merch store for some amazing WSH merchandise!