The Green Bay Packers are not known for appearing on many biggest draft busts lists. However, no team is immune to drafting players that do not pan out. Evaluating talent is hard and injuries can change the fortunes of a player and team. Here are the biggest draft busts in team history. 
Biggest Draft Busts In Green Bay Packers History
The good news is the Packers have had a history of drafting well. Yes, they miss like every team but especially recently have not completely missed on top picks. Missing on mid to late-round picks isn't as critical as those are players teams often take more chances on. A draft bust is usually one that is taken with a top pick but is a complete miss. Without further ado, onto the list!
Jamal Reynolds, Defensive End, No. 10 Overall, 2001
Reynolds was a flawed prospect out of Florida State. It was a surprise for many to see him drafted this high. He had degenerative knee problems but this did not stop the Packers from drafting him. New head coach Mike Sherman must have seen something he liked and decided to pull the trigger. Reynolds spent three years with the team and only registered three sacks. The Packers dumped him soon after.
Justin Harrell, Defensive Tackle, No. 16 Overall, 2007
GM Ted Thompson did not have many misses during his time but this one was one of the biggest. At the team's draft party, fans booed the pick. While fans are not always the most reliable sources, this time they were right. Harrell played only 14 regular season games and registered zero sacks. Ankle, back, and knee injuries kept him off the field and it wasn't long before he was off the team.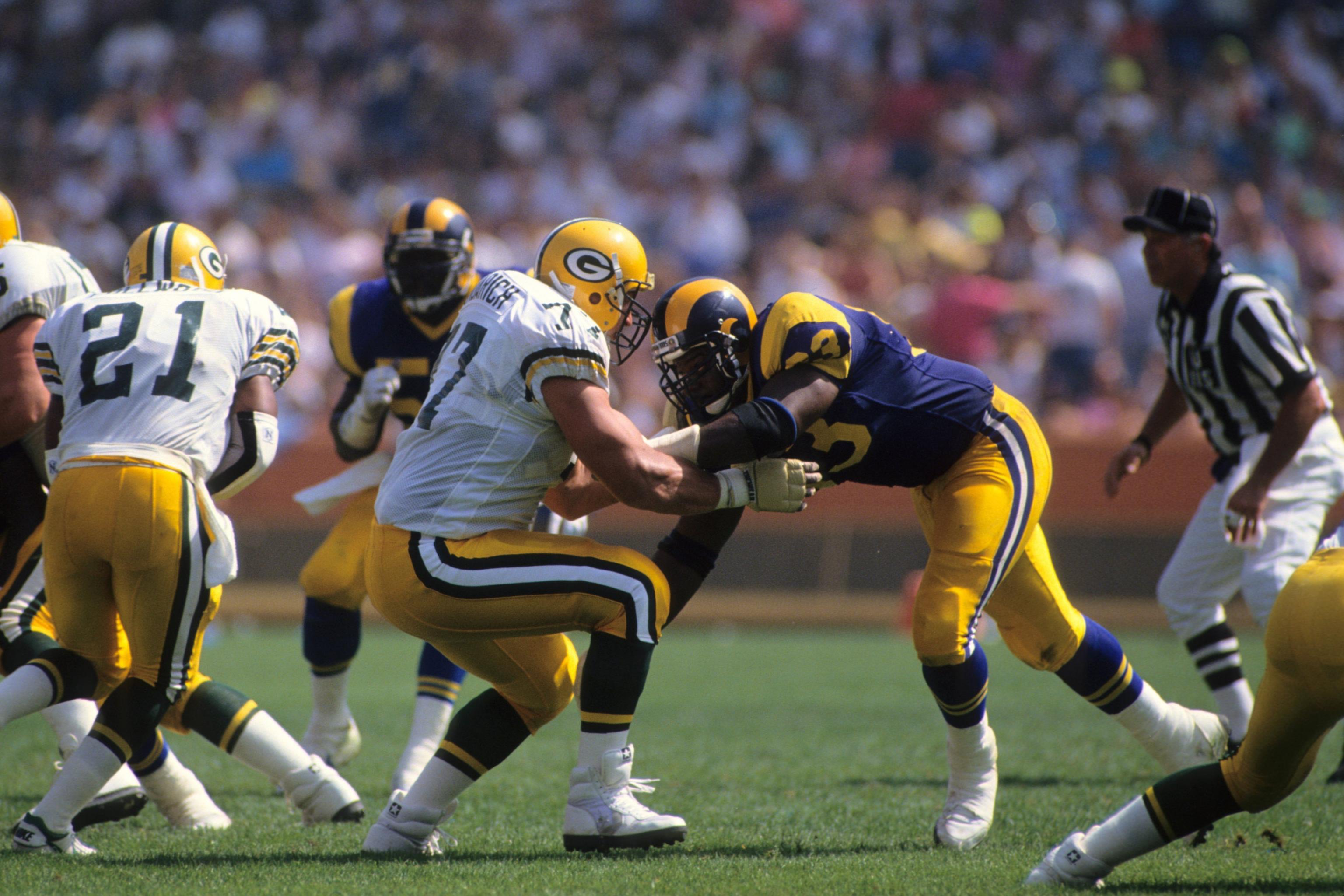 Tony Mandarich, Offensive Tackle, No. 2 overall, 1989
This is the biggest draft bust not only in Green Bay Packers history but league history. Mandarich played 31 games at the right tackle position from 1990-91 but concussion and thyroid problems caused him to miss the 1992 season. This bust is less about him and more about who else was taken in the top five. Troy Aikman, Barry Sanders, Derrick Thomas, and Deion Sanders were the other four players taken in the top five. What do all of these players have in common? They are all in the Pro Football Hall of Fame.
It doesn't happen often but even the Green Bay Packers are not immune to busts. The 2023 NFL draft is almost here and hopefully, the team will be able to find a piece that becomes a cornerstone for the next era.
For More Great Wisconsin Sports Content
Follow me on Twitter at @sorcerermatt, and follow us @WiSportsHeroics. To read more of our articles and keep up to date on the latest in ALL of Wisconsin sports, click here!