Giannis Antetokounmpo cracked the top 200 of the NBA's all-time scoring list in the Bucks' 126-114 win over the Grizzlies last Wednesday.
The 2x-MVP put up 30 points in his most recent game. After scoring his 26th point of the game, he officially slid into spot No. 200. 
Antetokounmpo has already scored 1,717 points this season, moving up over 70 spots in the ranking. He is passing up some notable players along the way.
Names Antetokounmpo has recently passed up
In his last three games, Antetokounmpo has scored 90 points and passed up the following names:
200: Steven Smith (1x All-Star, 1991-92 All-Rookie honoree, 2003 NBA Champ)
201: Vlade Divac (1x All-Star, 1989-90 All-Rookie honoree, Hall of Famer)
202: Rudy Tomjanovich (5x All-Star and Hall of Famer)
203: Luol Deng (2x All-Star and 2011-2012 All-Defensive honoree)
Passing up two Hall-of-Famers on the all-time points list is pretty impressive in its own regard, but Giannis just did it at the age of 27. Since he is so young, there are plenty of notable names he can still fly past.
Names the Milwaukee fan-favorite is gaining on
In his upcoming three games, if the Greek Freak can average 28 points per game, he'll pass these guys: 
195: Dave Cowens (8x All-Star, 3x All-NBA honoree, 1970-71 ROTY, 1972-73 MVP, 2x NBA Champ)
197: Baron Davis (2x All-Star, 2x steal champ, 2003-04 All-NBA honoree)
197: Cliff Hagan (6x All-Star, 2x All-NBA honoree, 1958 NBA Champ, Hall of Famer)
Kyrie Irving sits at No. 196 and is 22 points ahead of Antetokounmpo in 39 less games.
Other milestones the MVP is approaching
Antetokounmpo has already climbed the all-time scoring leaderboard, but there are other milestones within striking distance.
If he can average 23.5 points per contest for the rest of the season, he can surpass Kareem Abdul-Jabbar as the Bucks' leading all-time scorer.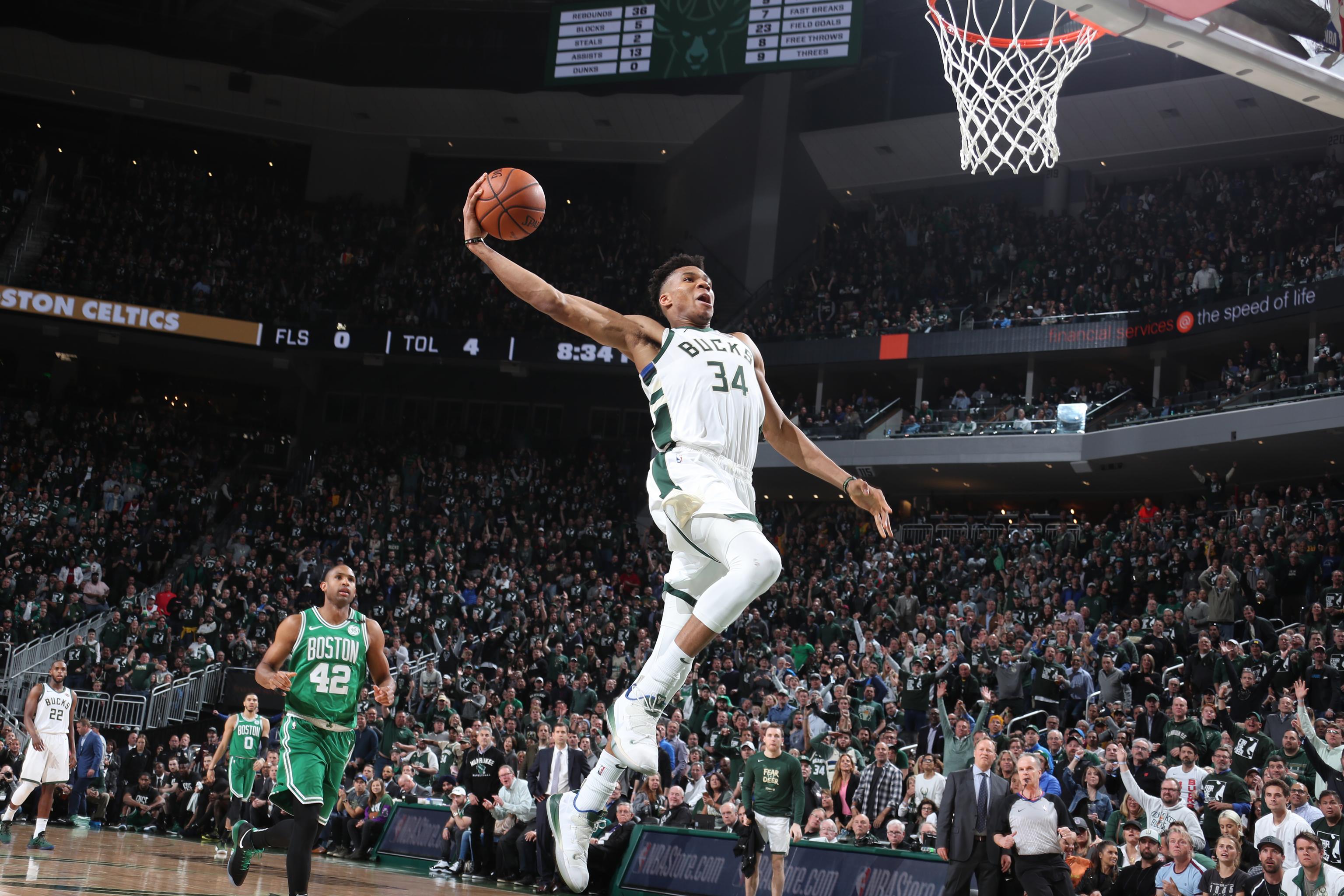 If the 2019-2020 DPOY can grab 3.9 rebounds a game for the rest of the season, he'll crack the top 200 of the league's all-time rebounding list. 
While Antetokounmpo has already passed some legends in NBA all-time stat rankings, he still likely has many record-breaking years ahead of him.
For More Great Wisconsin Sports Content:
Follow me on Twitter @csparks410 and follow us @WiSportsHeroics for more great content! To read more of our articles and keep up to date on the latest in Wisconsin sports, click here. Also, check out our merch store for some amazing WSH merchandise!