The Packers have certainly been quiet in free agency this off season. This is mostly due to their cap space. They simply cannot make any big moves. The team, despite all this, still has a roster good enough to win a Super Bowl. In addition, they still have the draft to improve the roster as well.  On top of that, there are players the Packers can still sign in free agency. Here, we take a look at some potential signings Green Bay can still make.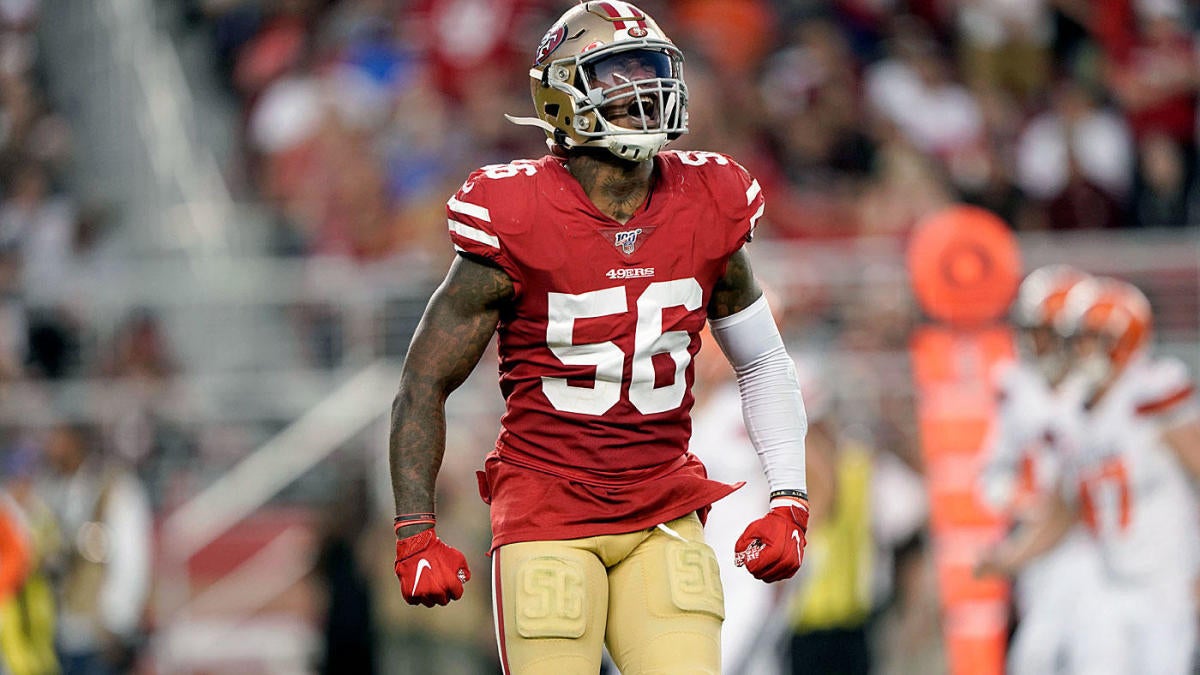 Kwon Alexander
The Packers have two young linebackers in Kamal Martin and Krys Barnes that can be the future. However, a good veteran presence would help that room. Green Bay can look at Kwon Alexander to fill this role. He is a really good football player and is only 26 years old. The only problem is injuries that keep him off the field. Alexander is coming off a torn Achilles injury that he suffered last season as well. If his health checks out, the Packers should look at bringing him in because he should not be expensive. Alexander can be that veteran that can help the development of Barnes and Martin.
Casey Hayward
Surprisingly, Casey Hayward has not been signed yet in free agency. The Packers could add more depth to that cornerback room. Casey still has some good football left in him. He was not great last year, but he is not all to blame for it. The Los Angles Chargers in 2020 were held back by coaching and not putting their players in the best position to succeed. Hayward would be a great addition to the Packers. He can possibly be the number two corner and can play in the slot. He would not have to be relied to be the top corner as that will be Jaire Alexander. At the right price Packers should be able to bring Casey Hayward back to the Packers.
[pickup_prop id="5650″]
Jurell Casey
The Packers need help on the defensive line. Kenny Clark and Kingsley Keke are solid pieces, but the team can use another one. Jurell Casey can, indeed, be that guy that the Packers need. He still has some good football left in him and should want to be on a contender. He can be a good veteran in that defensive line room.  Casey could also be a good rotational piece along the defensive line and can start if injuries occur. He could possibly be effective with Kenny Clark clearly getting all the attention. Casey would certainly be a good player to bring in and should not be too expensive to sign.
Jadeveon Clowney
The Packers have a real good trio of pass rushers. Zadarius and Preston Smith and Rashan Gary are a pretty good group. Still, you can never have enough pass rushers. Jadeveon Clowney is still a free agent and it would not hurt if the Packers signed him. Clowney is solid at getting after the quarterback, even though the sack numbers are not up there. Then again, sacks can be a very overrated stat. With Clowney on the Packers, the pass rush would definitely be unstoppable. Even if edge is not a big need, you can never have enough guys to get after the quarterback. Clowney would be a nice addition for the Packers.
Richard Sherman
The best cornerback on the free agency market right now is Richard Sherman. He still can play at a high level. Even with Kevin King back, Richard Sherman should certainly be on the Packers radar. Sherman still has the ability to be a good corner even at his age. He could help make this defense championship caliber. With Jaire Alexander being the top corner on the Packers, Sherman would be the guy to guard the second best receiver on the opposing offense. He also will provide good veteran depth at the cornerback position. If Sherman price is right the Packers should be in strong pursuit of him.

Ryan Kerrigan
Ryan Kerrigan is one of the best edge rushers still on the market. He has been a underrated player for a long time in the NFL. He was solid in a rotational role with the Washington Football Team last year. He can do the same for the Packers and add more depth for them. His former teammate, Preston Smith, plays for the Packers as well. His coach, Mike Smith, is there too, and has played well under him. These two connections could go a long way to bring him to the Packers. He also may want to be on a contender and have a chance to win a championship, which is something he deserves. Signing him would be a real nice addition to the Packers.
In Conclusion: Follow me @CarlosS29143608 and follow us @WISportsHeroics for more great content. Check out our merch page here and use promo code Wisco at check out for $1 off! To read more of our articles and keep up to date on the latest in Wisconsin sports, click here!