The Green Bay Packers face off against the San Francisco 49ers tonight at 7:20 pm CT as they look to secure their second win of the season. Over the last decade, the Packers and 49ers have seen a lot of each other in some big moments. One thing has remained constant over the last few years: the Packers getting burnt by the run.
The most notable of which happened 32 months ago, when the Packers and Niners battled it out in the NFC Championship game in January of 2019. During that game, the 49ers running back room had an absolute field day against a Packers defense that had no idea how to stop the run.
The Injury Train
Fast forward to September 26th, 2021, the Packers have yet to learn how to stop a rushing attack, and the 49ers have solidified themselves as one of the league's most run-dominant teams in recent memory. However, this time around, the 49ers have an incredibly banged-up running back room this weekend.
Anticipated #49ers running back depth chart vs. #Packers in Week 3:

28-Trey Sermon 
48-Kerryon Johnson
35-Jacques Patrick
49-Trenton Cannonhttps://t.co/rDOdmMvo3Q

— Matt Maiocco (@MaioccoNBCS) September 26, 2021
The Niners lost starting running back Raheem Mostert after a knee injury in week one. During last week's game in Philadelphia, the Niners lost backup running backs JaMycal Hasty (ankle), Elijah Mitchell (shoulder), and Trey Sermon (concussion) progressively throughout the game. However, fortunately for San Francisco, Sermon cleared concussion protocol earlier this week and is in line to start against the Packers tonight. The 49ers running back depth chart will look something like this tonight if Hasty and Mitchell remain out by game time:
Considering the fact that two of the top three running backs are in their first year in the NFL, the Packers should be able to easily stop this rushing attack… right?
Today's Battle
Going into tonight's game between the Packers and the Niners, the Green Bay defense has an opportunity to prove that they're not incompetent and that the last two weeks were motivation to get their stuff together. If they fail to do so, it's possible that Green Bay begins to look outside to free agency for help in the linebacker and defensive end departments. Similarly, with key veterans available on the trade market, like Jaime Collins and Whitney Mercilus, there are realistic additions that could boost the Packers' run defense.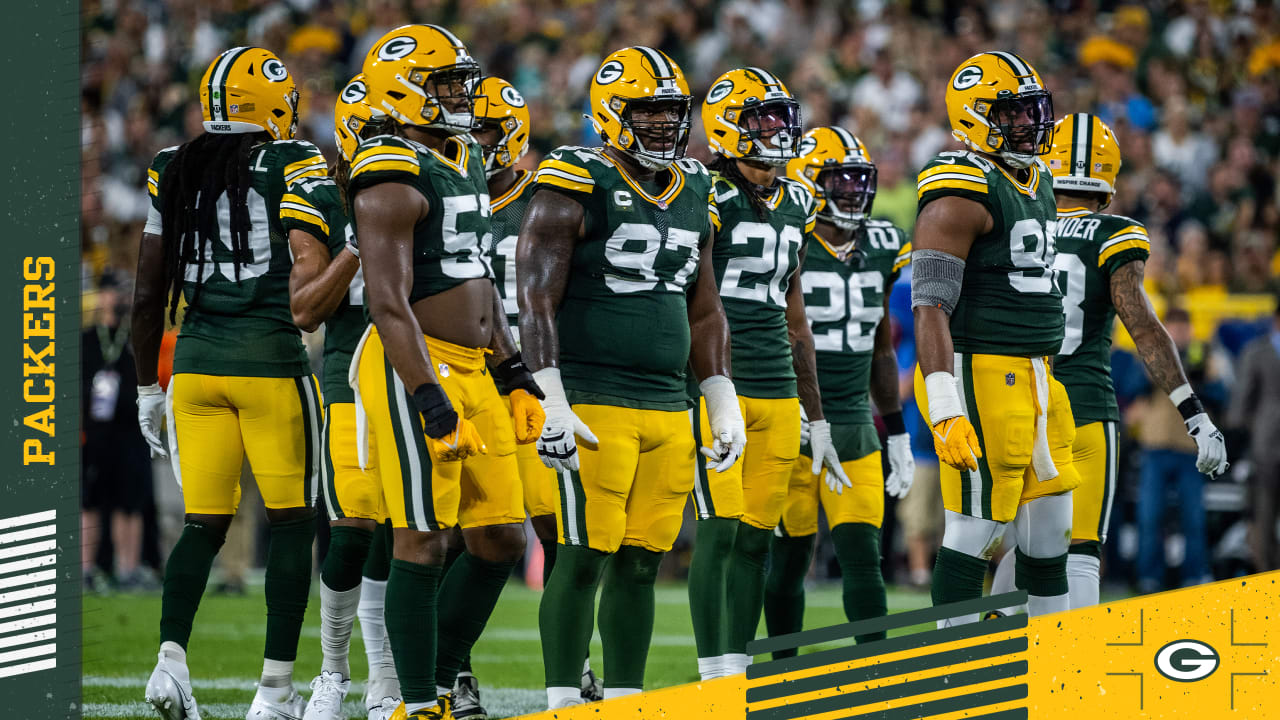 Today's battle against San Francisco will tell us whether or not there needs to be a defensive shake-up this early in the season. If there is an issue stopping a running back room led by a rookie and a handful of rushers that were free agents a week ago, there are some clear issues in Green Bay.
Tune in tonight for Green Bay's showdown with San Francisco on NBC, with kickoff at 7:20 p.m. CT.
Follow me on Twitter at @BJarumbo and follow @WiSportsHeroics as well for more great Wisconsin sports content! To keep up to date on the latest in Wisconsin Sports click here!