BREAKING- Undrafted out of college, Mamadi Diakite is about to join the active roster of the Milwaukee Bucks.  The 6 foot 9 forward has been dominating the NBA G League, and will now get to prove himself on the big stage.
The Bucks have officially called up Mamadi Diakite from the G League per release.

— Kane Pitman (@KanePitman) March 3, 2021
College Career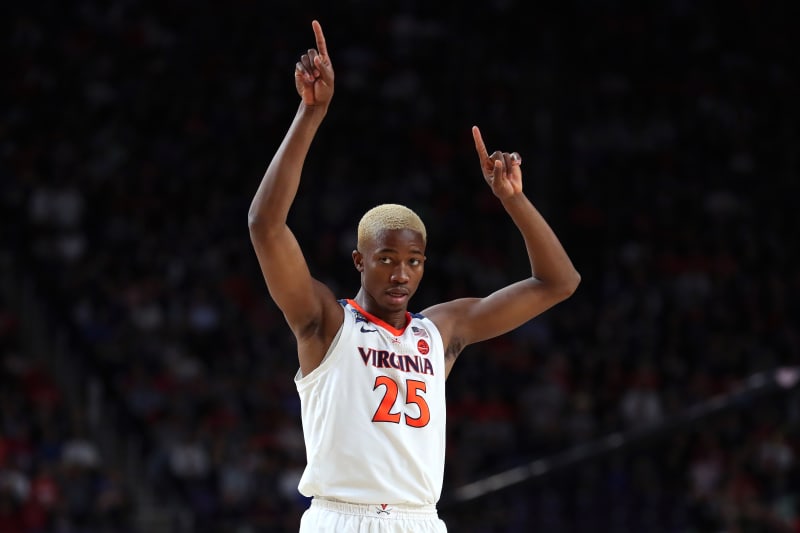 In college, Diakite improved his scoring and rebounding averages in each season that he played.  As a senior at Virginia, Diakite averaged 13.7 points and 6.8 rebounds per game.  Additionally, he shot 47.8% from the floor, including 36.4% from three.
Dominating the G League
After going undrafted, Diakite signed a two-way contract with the Milwaukee Bucks.  He was assigned to the NBA G League and has been playing with the Lakeland Magic.  So far, he has dominated the G League, averaging 18.5 points and 10.3 rebounds.  Additionally, he is averaging 2.1 blocks and 2.1 assists per game.  What is most impressive, though, is his shooting.  Diakite is shooting a ridiculous 58/50/75 so far, prompting the Bucks to call him up.
For More Great Wisconsin Sports Content
Follow me on Twitter at @theotherAdams14 and follow us @WiscoHeroics1for more great content. To read more of our articles and keep up to date on the latest in Wisconsin sports, click here!