The Wisconsin Badgers had the best recruiting year in program history in 2021. The program got a ton of talented players from multiple states. As a result, this class could be a special one by the time their careers are done. However, the 2022 class needs some more recruits. The Badgers are ranked 11th in the Big Ten in their 2022 class, according to 247 Sports. The Badgers have the inside track on three in state recruits that could change their 2022 class in a big way.
Billy Schrauth
Schrauth is an offensive and defensive lineman from St. Mary's Springs in Fond Du Lac, WI. It's basically been a 2 team race between the Badgers and Notre Dame. He is the number 3 player in Wisconsin and ranked 168th in the 2022 class, according to 247 Sports.
Schrauth has been projected to go to Notre Dame for awhile now, although the Badgers were hanging tight. However, a recent projection from Evan Flood of 247 Sports states that the Badgers could be the new front runner. Flood recently changed his confidence meter for Schrauth to 8 out of a possible 10.
Four Star in-state IOL Billy Schrauth has picked up another prediction for @BadgerFootball. This time from an insider for Notre Dame, which initially looked like Schrauth's first choice. Good sign for the #Badgers '22 class. https://t.co/dcaVqIdFF5

— Ben Spiering (@bennyboy615) August 19, 2021
This is great news for Badger fans. At 6'5 285 pounds, Schrauth has shown he can be dominant on the offensive and defensive side of the ball.  It;s unclear where he'll end up playing, but he'll be a force regardless.
Carson Hinzman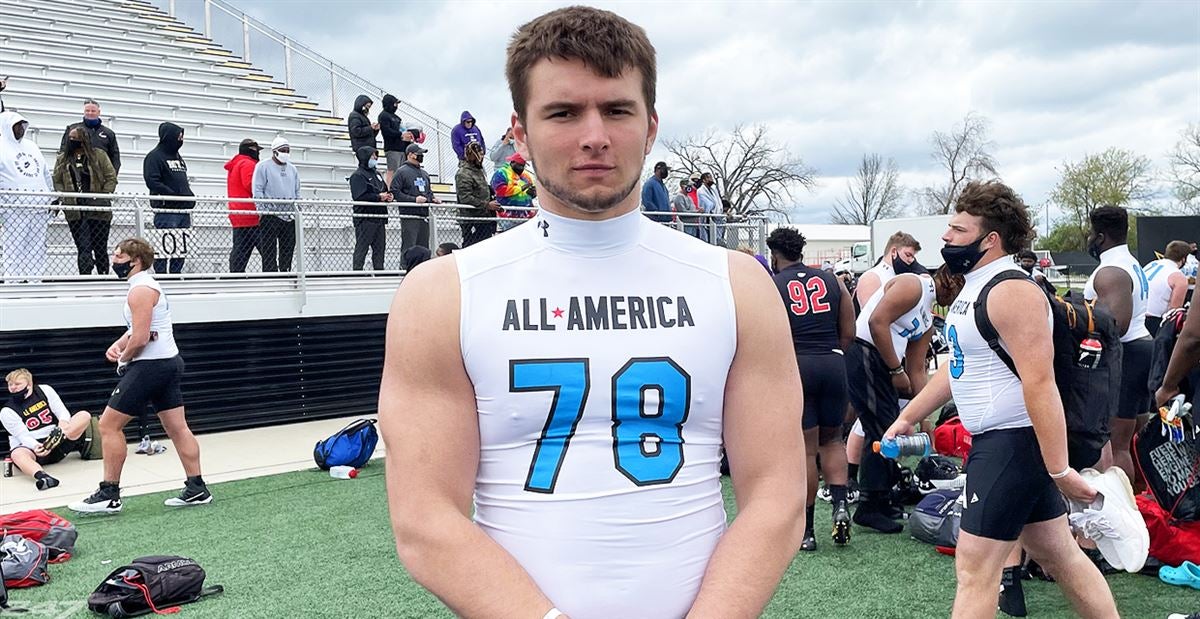 Hinzman is a 6'4 280 pound interior lineman from the western side of Wisconisn. He currently attends Saint Croix Central. Hinzman is the #2 ranked player in Wisconsin and hold offers from Wisconsin, Alabama, Ohio State, Iowa, and many others.
There is only 1 prediction for Hinzman on 247, but it a 7 confidence for Wisconsin. The Badgers are a linemen factory and generate great players from this position every year. Hinzman would be a fantastic addition.
Issac Hamm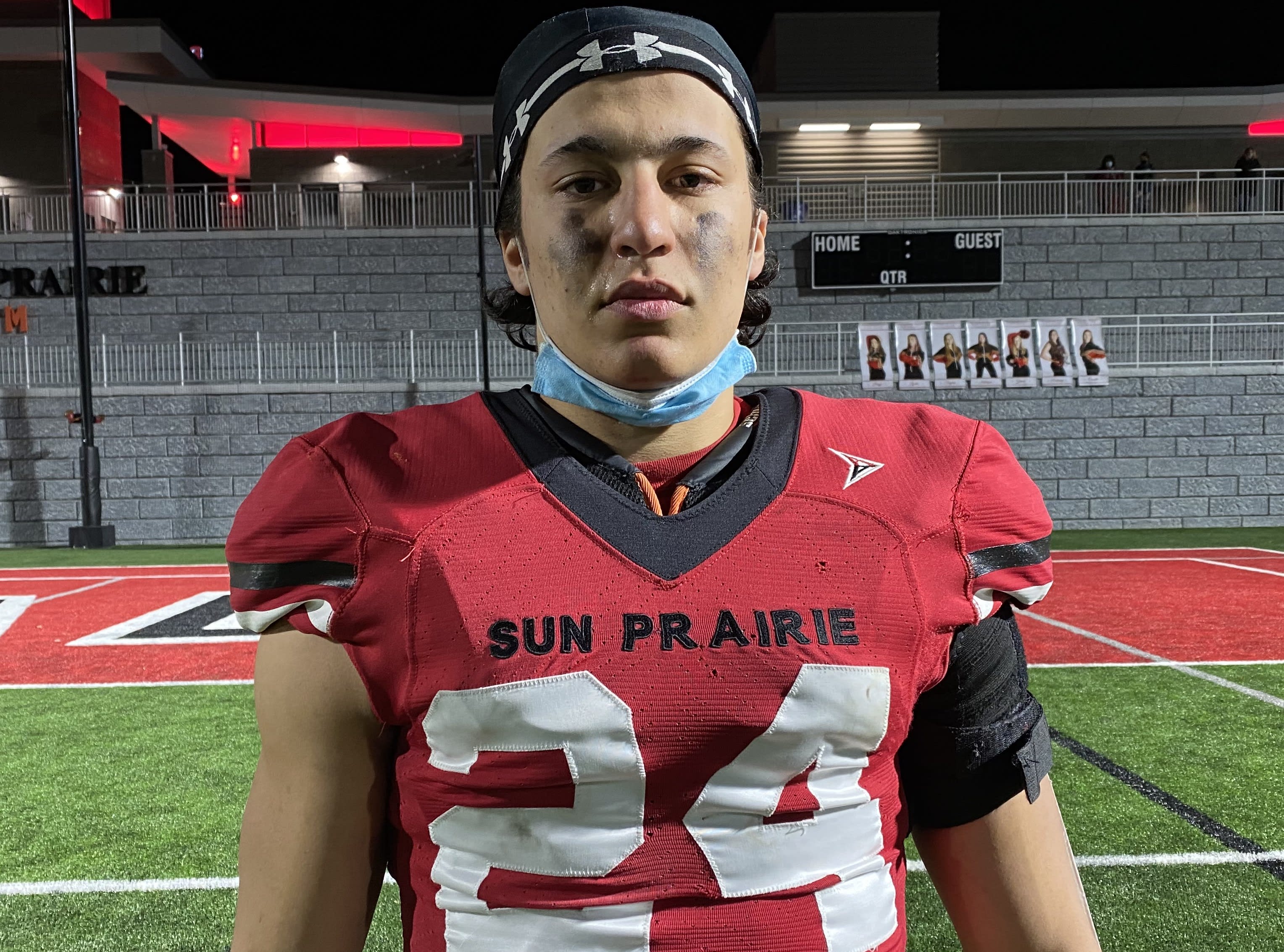 Isaac Hamm is a defensive end who hails from Sun Prairie, WI. This is just outside Madison . Not only is Hamm a really good football player, he is familiar with the area so he is aware of all the Badger fans and how much the area loves their Badgers.
Hamm is the #4 player in Wisconsin and #178 overall in the 2022 class. He hold offers from Wisconsin, Louisville, Notre Dame, Penn State, Ohio State, and other. 247 Sports has three predictions and all three are towards Wisconsin. Evan Flood has a 9 confidence for Hamm. Defensive End is a position the Badgers need help at. Hamm could certainly make an immediate impact next season if he chooses to stay home.
[pickup_prop id="6162″]
Follow me on Twitter @DylanBuboltz! Check out our merch page as well. Use promo code WISCO at checkout for $1 off! To read more of our articles and keep up to date on the latest in Wisconsin sports, click here!