Following the end of the school year, the Badgers have turned their focus to the future of the program and recruitment season. On June 4th, Wisconsin will host ten recruits for official visits.
Wisconsin is coming off of its highest-rated class in program history. The Badger's 2021 class finished 16th overall according to 24/7 Sports and third overall in the Big Ten.
Even though there are many other recruiting weekends coming up, this is by far Wisconsin's most important. The Badgers are hosting some of its highly targeted recruits and it's important for Wisconsin to add to a slow-rolling 2022 class. With tons of in-state talent to highly touted defensive tackles, Wisconsin has to hit on the group coming this weekend.
Here's a breakdown of the recruits Wisconsin is hosting over the weekend.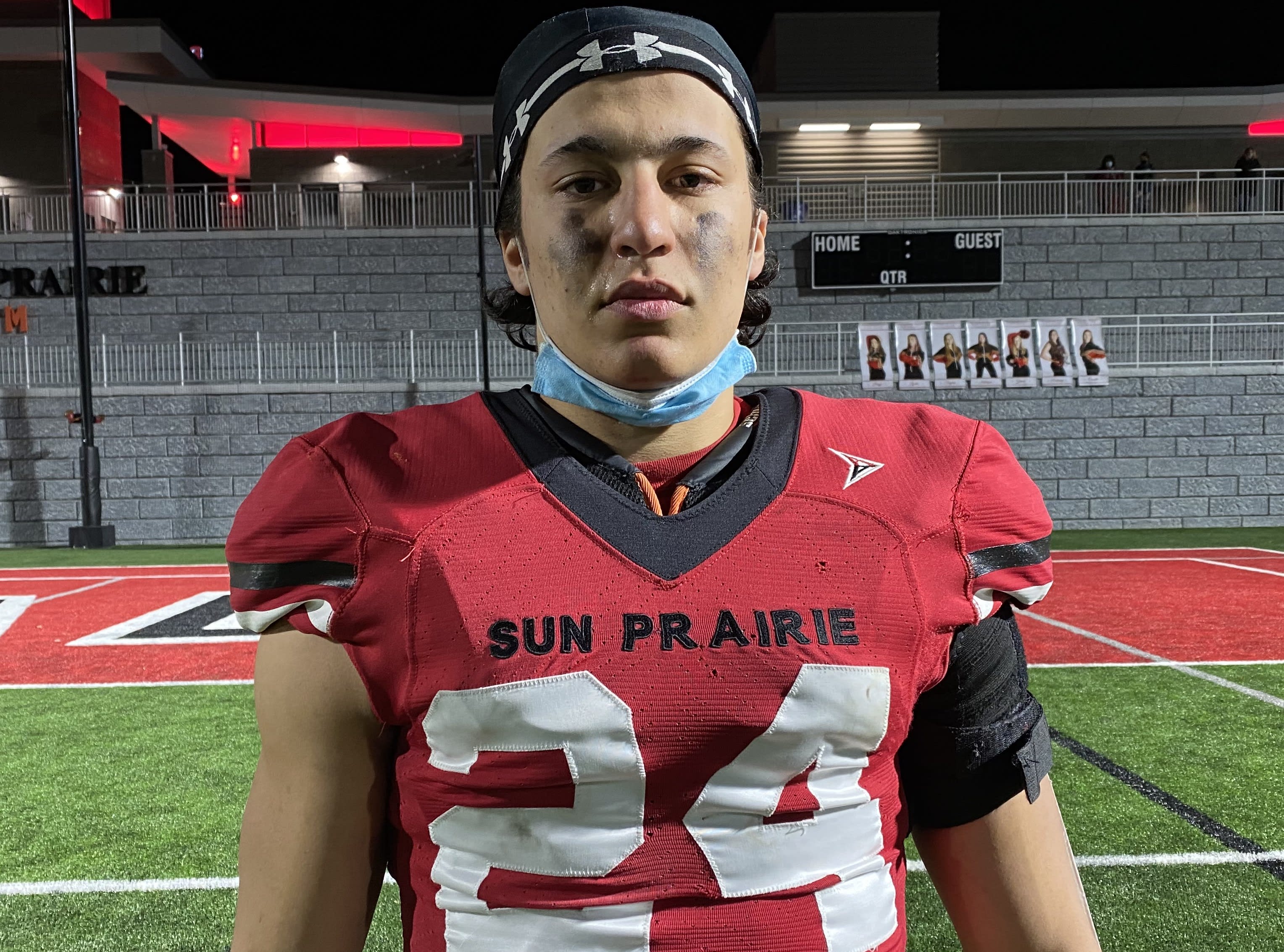 In-State Players:
It's no secret that Wisconsin's success starts with the players within the state. For the 2022 class, this is no different. With talent ranging from offensive lineman to defensive ends, the state of Wisconsin has some of the richest talent in the country.
Because of this, four of the Badger's ten attendees are home-grown players. This includes four-star OT Joe Brunner, four-star OT Billy Schrauth, four-star OG Carson Hintzman, and three-star SDE Isaac Hamm.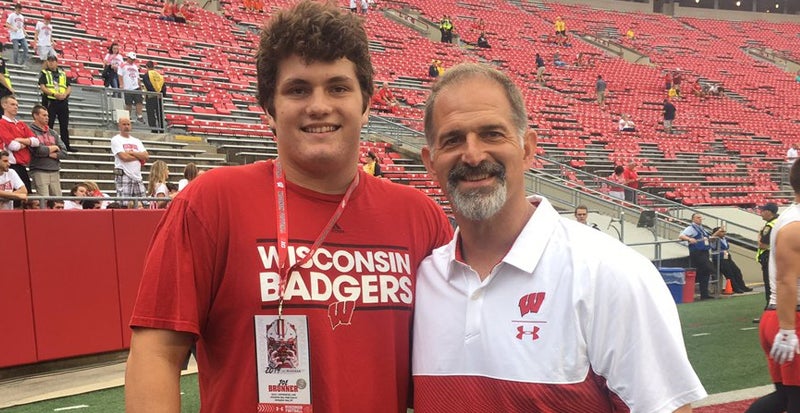 According to 24/7 Sports, Wisconsin is favored to add three of the four in-state players. St Mary's Spring offensive lineman Billy Schrauth has predictions leaning toward Notre Dame and has favored the Irish from the beginning. Although Wisconsin isn't favored to land the four-star OT, adding three of the top players in the state would go a long way.
With just three-star QB and Franklin native Myles Burkett as the only recruit currently committed in the 2022 class, the Badgers must land Brunner, Hintzman, and Hamm to really spark this class.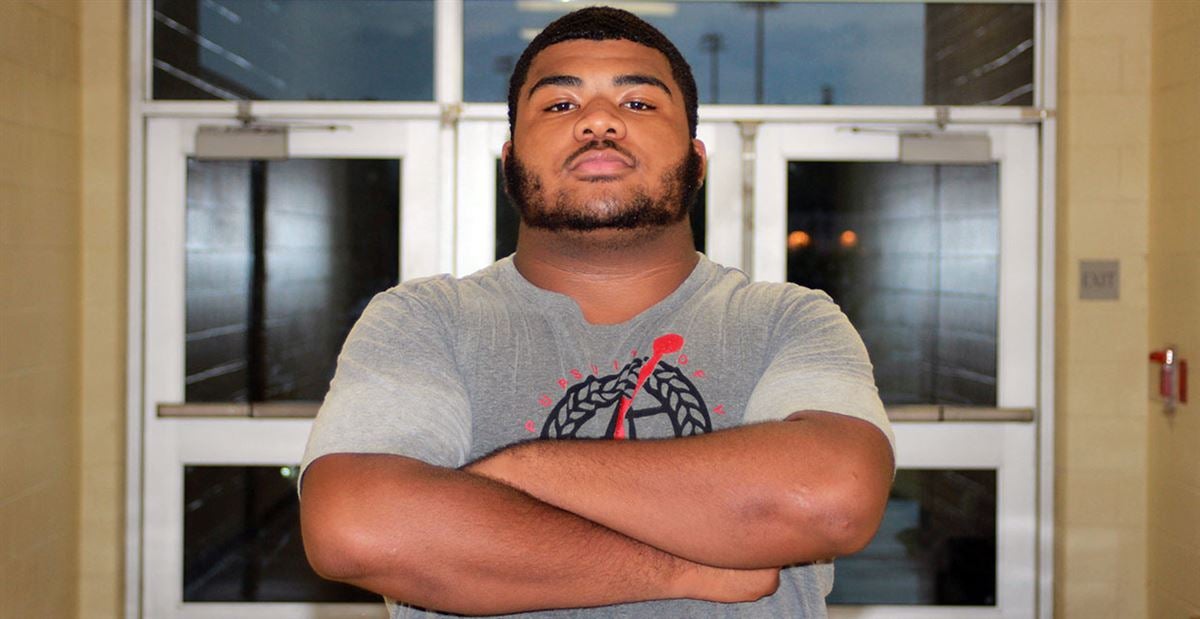 Curtis Neal and Felix Hixon
With a clear emphasis on defensive tackles in the class, Wisconsin is set to host two of their top targets in the class.
Curtis Neal, a four-star recruit out of Cornelius, North Carolina and Felix Hixon, a three-star recruit out of Jackson, Georgia are the two attendees visiting next weekend.
Neal is the 23rd ranked DT in the class and top 350 player overall. At 6'1 and 290 pounds, Neal's ability to create plays is what stands out the most. The North Carolina native currently has a prediction to Ohio State but that doesn't mean the Badgers are out of the mix. Wisconsin and Ohio State are the four-stars top choices. Given that it's a low-rated prediction, Wisconsin very well could still be in the running.
Georgia native Felix Hixon is an up-and-coming DT with loads of Power Five offers. The 6'3 285 pound Jackson native finds ways to get to the quarterback and create turnovers. Similar to Neal, Hixon currently isn't favored to land with Wisconsin. With predictions to Virginia and most recently South Carolina, Wisconsin could change the three-stars mind. With low-rated predictions, anything can happen with Neal and Hixon. Hopefully, that leads to Wisconsin landing at least one of the two recruits.
Running Back U
Coming off a less than inspiring season, the staple that is Wisconsin's run game went missing. Although the future is bright with Jalen Berger, the Badger's must find another back or two that can help carry the load. Wisconsin did add three running backs in the 2021 class but that doesn't mean they won't stop there.
What better way to add to the group than top 100 recruit Nicholas Singleton. Singleton a 6'0 210 pound back, is a Pennslyvania native that runs with speed and physicality. The Reading native is the nation's seventh-ranked RB and second-ranked player out of the state. With the way Wisconsin has developed RB's, it's a no-brainer why the Badgers are high on Singleton's list. The issue? How do you turn a PA kid away from one of Wisconsin's Big Ten foes?
As of now, Singleton is predicted to land with Penn State and stay home. With former greats like Saquon Barkley and Miles Sanders, it's no wonder why Singleton would want to go to State College and play for Coach Franklin.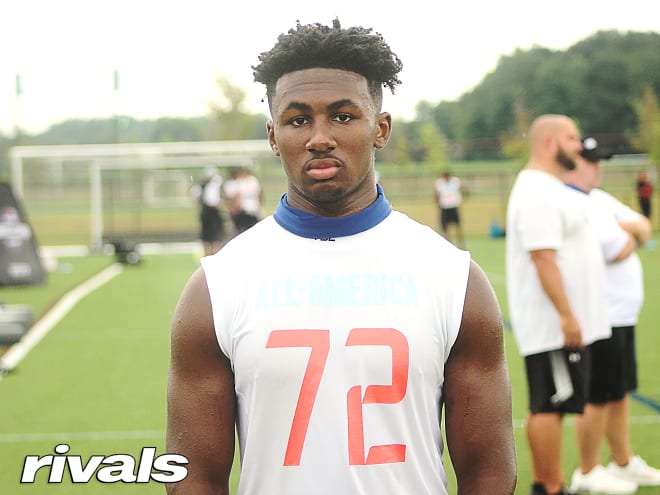 A few things to note about Singleton's situation. First, the prediction came two years ago. Even though he's predicted to land there, this at least gives Wisconsin some hope. Second, Wisconsin has made Singleton a priority from the beginning. Although they've had constant communication, the Badgers could very well be high on his list. Lastly, his recruitment is far from over. With visits set for Wisconsin, Penn State, Notre Dame, and Alabama, Singleton will take as much time as he needs to make his decision. One thing is for sure, a commitment from a top ten RB would really get the ball rolling in this class.
Final Thoughts
Although this weekend is important, this isn't the only recruiting weekend remaining. The Badgers will continue to host recruits for the remainder of the month and have a few other key players to monitor. Ultimately though this is Wisconsin's best weekend to make a push for talent. Half of the players taking official visits are coming June 4th and most of the players are the ones still on the fence. If Wisconsin is able to flip one or two of these players, it could go a long way for this class. Especially a class that isn't shaping out to be a top 30 class like they had from 2019 to 2021.
[pickup_prop id="6164″]
As Always
Follow me on Twitter @bennyboy615! Check out our merch page as well. Use promo code WISCO at checkout for $1 off! To read more of our articles and keep up to date on the latest in Wisconsin sports, click here!