The Wisconsin Badgers have officially hired Luke Fickell as their head coach. Any time there is a coaching change, there is a flurry of recruits that retract their commitments. It makes sense as many players go to a program for a coach. If the coach leaves, there is little incentive to go there. Cincinnati had already secured some great recruits and many are wondering how many will stay. Badgers fans are hoping for this QB commit from Cincinnati.
This was Luke Fickell's top recruit for the 2023 class. Brady Drogosh could be a Badger. https://t.co/RTS8JHigr5

— Justin Wills (@itsjwills) November 27, 2022
Badgers Fans Hoping For QB Commit From Cincinnati
Brady Drogosh is a 4-star QB recruit out of Warren, Michigan. In May of this year, he committed to the University of Cincinnati. He is a dynamic quarterback prospect who is good with his legs and can throw on the move. The highlights above show how accurate he can be especially from deep. There is no guarantee that he does flip to Wisconsin but it would not be a surprise to anyone if it did happen.
The Badgers Need Help At QB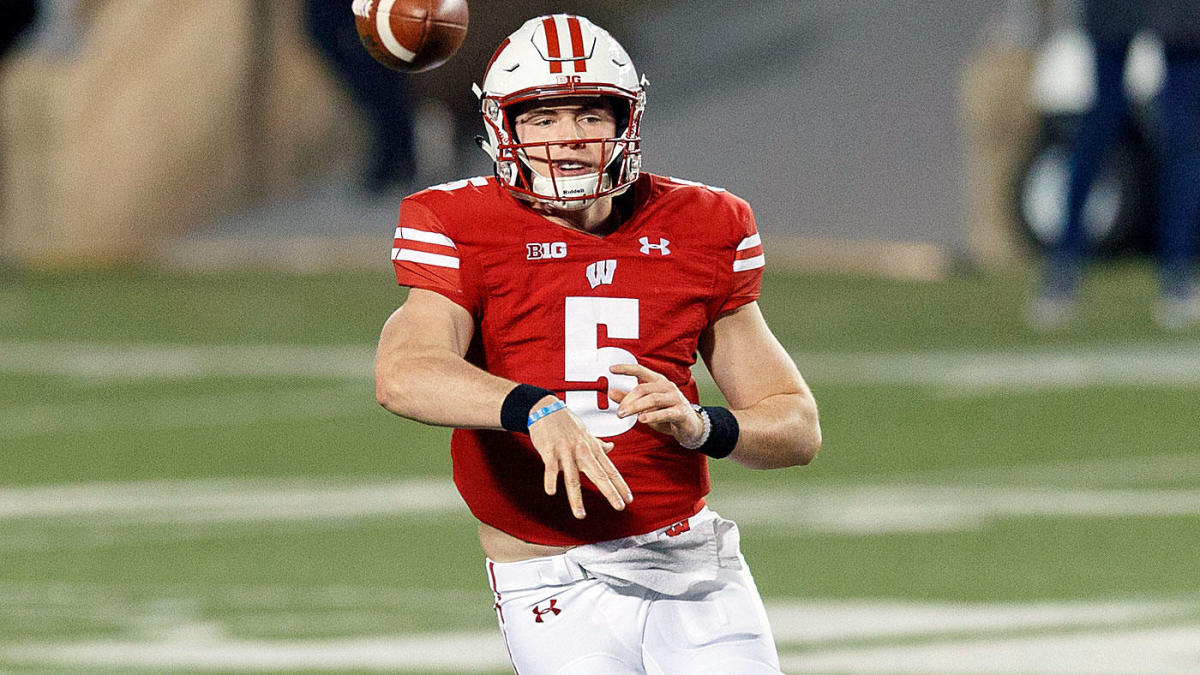 The reason that so many Badgers fans are buzzing about this QB commit is that Wisconsin needs help at QB. Graham Mertz had a less-than-stellar season. He never eclipsed 300 passing yards in a game and in two games he had less than 100 yards passing. In big moments, he could not execute. The QB position is the most important one in football to get consistency from. If the Badgers hope to contend for a Big Ten championship, they need to solidify the QB position.
This is a great hire for many reasons but a big one is recruiting. On 247 right now, the Bearcats have the 30th-ranked recruiting class. For a non-power 5 school to have that high of ranking shows how well Fickell is at bringing in talent. Whether this QB commit from Cincinnati flips or not, the Badgers should see talent start to come to Madison.
Follow me on Twitter at @sorcerermatt, and follow us @WiSportsHeroics. To read more of our articles and keep up to date on the latest in ALL of Wisconsin sports, click here!