As a small market team, the Brewers are not able to always sign the big-name free agents. This makes it even more important for their signings to work out. Even a bad short-term contract can derail the building plans of teams like the Brewers. The Brewers made a World Series appearance in 1982 and did not reach the post season again for 26 years. Bad free agent signings are a huge reason for that drought. Here, we analyze the worst free agent signings in Brewers history.
#10 Worst Signing: Jim Abbott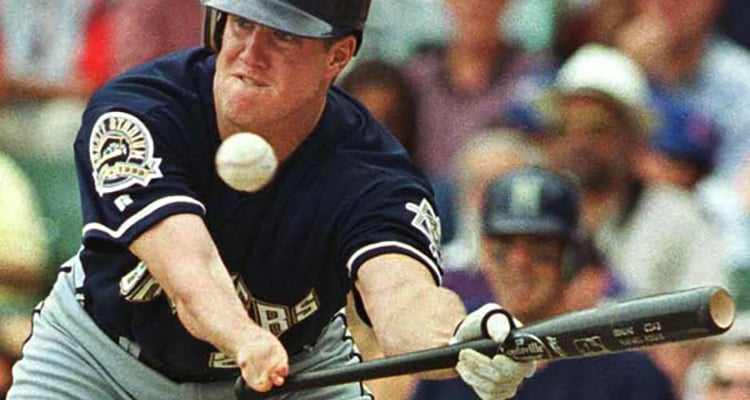 As much of a feel-good story that the one-handed Jim Abbott's journey to the Big Leagues might be, his contract with the Brewers was the exact opposite. The Brewers signed Abbott to a 1-year $400,000 contract for the 1999 season. In 20 games, 15 starts, Abbott went 2-8 with a 6.91 ERA and 1.85 WHIP. He also walked more batters (42) than he struck out (37). Amazingly, this was not his worst season. In 1996, Abbott went 2-18 (leading the AL in losses) with a 7.48 ERA and 1.75 WHIP. The highlight for Abbott in his lone season with the Brewers was that he got his first Major League hit, an RBI single against Cubs pitcher Jon Lieber. Abbott retired following the 1999 season.
#9 Worst Signing: Randy Wolf
Randy Wolf signed a 3-year $29.75 million deal with the Brewers prior to the 2010 season. During his first two season, the deal didn't seem too bad. He finished 2010 with a record of 13-12 to go along with a 4.17 ERA and 1.39 WHIP. In 2011, the year the Brewers made a run to the NLCS, Wolf was 13-10 with a 3.69 ERA and 1.32 WHIP. Certainly not bad numbers, but also not really worth close to $10 million a year. The deal became one of the worst the Brewers ever made in 2012, the final year. Wolf started the season 3-10 with a 5.69 ERA and 1.57 WHIP. He was released midway through the season and finished up 2012 with the Orioles. He played two more years in MLB before retiring in 2015. Wolf certainly was a key piece of the 2011 playoff run and did have two decent seasons for the Brewers, but was never worth what they were paying him.
#8 Worst Signing: Gregg Zaun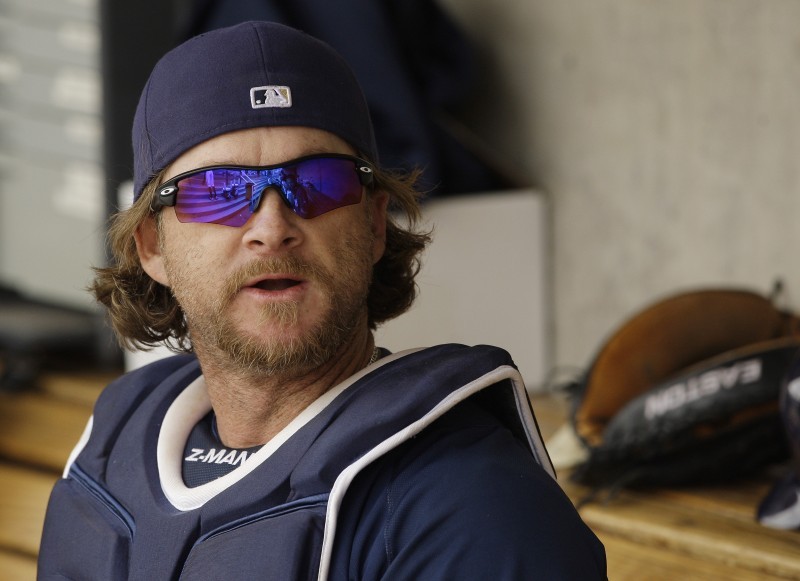 Following the departure of Jason Kendall in free agency following 2009, the Brewers signed 39-year old Gregg Zaun to a 1-year $1.9 million deal. The idea was that Zaun would be a good stop-gap guy for a season until prospect Jonathon Lucroy was ready. It seemed like a good signing at the time. What lands Zaun's signing on this list, however, is how little the Brewers were able to get out of him in 2010. Early in the season, Zaun injured his shoulder in a collision at home plate. He tried to play through it for a while, but ended up having season-ending surgery in June of that year. Zaun ended up playing in only 28 games for the Brewers, hitting .265/.350/.392 with 2 home runs and 14 RBI's. He never played in the Majors again. Zaun was certainly likable and injuries happen, but $1.9 million is too much to pay for just 28 games.
#7 Worst Signing: Larry Hisle
This may be a surprising name to appear on this list. After all, Hisle hit .290/.374/.533 with 34 home runs and 115 RBI's in his first season with the Brewers. However, that first season was the only one out of the SIX seasons of his $3.12 million contract in which he had over 100 at bats. Injuries kept Hisle from playing more than 27 games in any season after 1978. He only played 9 games in 1982, the year the Brewers made the World Series, and he retired following that season. His appearance on this list is due to his lack of production in every season except his 1978 season. If the Brewers had not had to pay him, they may have been able to afford another player who could have helped them WIN the World Series instead of just making it there.
#6 Worst Signing: Sean Berry
Just how bad was Sean Berry for the Brewers? For his career, Sean Berry had a slash line of .272/.334/.445. In his short year and a half stint in Milwaukee, he had a slash line of .216/.272/.295 with just 3 home runs and 25 RBI's in 138 games. The Brewers signed him to a two-year, $3.4 million contract entering the 1999 season. In 1998 with Houston, Berry hit .314/.387/.508 with 13 home runs and 52 RBI's. Needless to say, the Brewers were expecting a lot more from Berry than what they got. In 2000, he was only hitting .152/.220/.261 and was released in June of that season. He signed with the Boston Red Sox afterwards, but did not record a hit for them in the lone game he played for them. The Red Sox released him in August and he was picked up by the Cleveland Indians. He did not play a single game for them and retired following the 2000 season. To put just how bad he was for the Brewers into perspective, Brewers' pitcher Scott Karl had a slugging percentage of .317 in 1999, 22 points higher than Berry's.
#5 Worst Signing: David Riske
David Riske was signed prior to the 2008 season by a Brewers team that would make the postseason for the first time since 1982. The team fully expected Riske to be a big part of their success, and with good reason. In 2007 with Kansas City, Riske appeared in 65 games with a 1-4 record, 2.45 ERA, and 1.26 WHIP. The Brewers believed that Riske would continue his success in Milwaukee and gave him a 3-year $13 million contract with a club option for 2011. The Brewers did not get the pitcher they thought they would. In 2008, Riske appeared in 45 games with a 1-2 record, 5.31 ERA, and 1.70 WHIP. He did not pitch in the postseason that year. In 2009, he only appeared in one game due to an elbow injury. In 2010, Riske returned to pitch in just 23 games. He had a 5.01 ERA and 1.41 WHIP in these games. The Brewers released him in August of that year. He signed with the Baltimore Orioles prior to the 2011 season, but never played a game for them. 2010 was his last year appearing in Major League games.
#4 Worst Signing: Eric Gagne
There was a time when Eric Gagne was the most feared closer in baseball. Gagne still remains the last relief pitcher to win the Cy Young Award. From 2002-2004, Gagne saved 152 games, won a Cy Young Award, and made three All-Star teams. In 2005, he began to battle injuries, presumably the result of his admitted steroid use during his best seasons. The Brewers signed Gagne to a one-year $10 million contract for the 2008 season, hoping that he could recapture some of the dominance he had once had. Gagne did save 10 games for the Brewers in 2008, but lost the closer's role due to his inability to get batters out. He ended the season with a 4-3 record, 5.44 ERA, and 1.47 WHIP. Unlike Riske, Gagne did appear in two games in the postseason in 2008, and did not allow a run in either appearance. He signed on with the Brewers for 2009, but was cut before the end of spring training. Gagne never pitched in the Majors again.
#3 Worst Signing: Jeffrey Hammonds
In yet another example of the Brewers being drawn to a player based on one good season the year before, we present Jeffrey Hammonds. In 2000, Hammonds was an All-Star with the Colorado Rockies, hitting .335/.395/.539 with 20 home runs and 106 RBI's. The Brewers, believing they were getting an All-Star caliber player, signed him to a 3-year $22.2 million contract. Hammonds never lived up to the hype. He only played in 43 games in 2001 with a slash line of .247/.314/.425 with 6 home runs and 25 RBI's. Hammonds returned in 2002, but was not much better (.257/.332/.395). The Brewers released Hammonds in 2003 after he appeared in just 10 games for the team (.158/.220/.289). He spent two more seasons in the Majors with the Giants and Nationals before retiring in 2005.
#2 Worst Signing: Jeff Suppan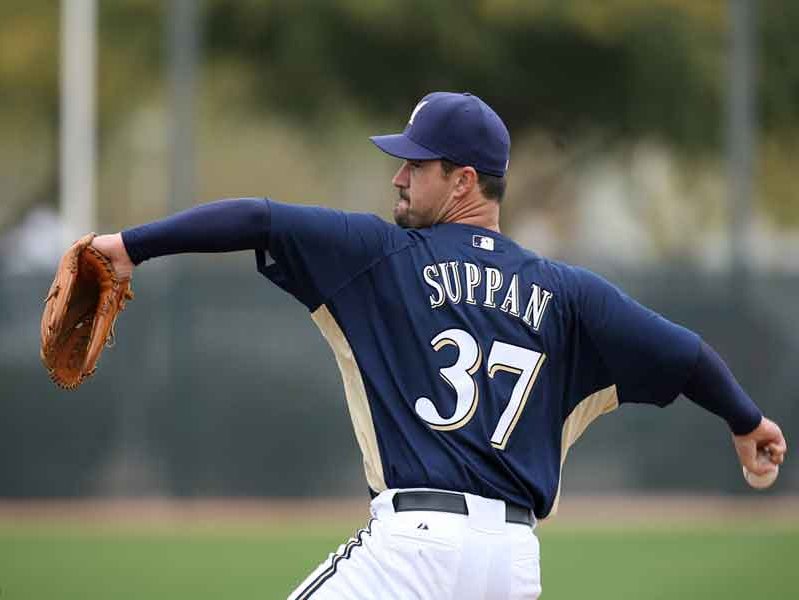 It's one thing to sign a player based on one good season immediately prior to offering them a contract. It's a whole other thing to sign a player based on one good stretch of games, even if they are in the postseason. Jeff Suppan was never a lights-out pitcher. He never had an ERA under 3.57 in his whole career. However, Suppan was great for the Cardinals during the 2006 postseason. He did not lose a game for them in the playoffs, won the NLCS MVP Award, and helped them win the World Series that year. The Brewers offered Suppan a ridiculous 4-year $40 million contract based on his postseason performance. Suppan never came close to being worth a contract of that length or amount. He ended his time in Milwaukee with a 29-36 record, 5.08 ERA, and 1.60 WHIP. The Brewers released him in June of 2010. At the time, he had an ERA north of seven and had been demoted to the bullpen.
#1 Worst Signing: Matt Garza
Matt Garza, at one time, was one of the most promising young pitchers in baseball. He even threw a no-hitter while pitching for the Tampa Bay Rays. The Brewers faced Garza often when he was a pitcher for the Chicago Cubs and were impressed enough to offer him a contract prior to the 2014 season. The problem with this deal was that it was far too long (4 years) and for way too much money ($50 million). Garza never lived up to the expectations a contract of that length and amount brings with it. In his 4 seasons with the Brewers, Garza was 26-39 with a 4.65 ERA and 1.41 WHIP. He battled injuries and never started more than 27 games in a season. When his contract expired in 2017, no teams showed interest in his services. He has not pitched since.
For More Great Wisconsin Sports Content
Follow me on Twitter at @theotherAdams14 and follow us @WiSportsHeroics for more great content. To read more of our articles and keep up to date on the latest in Wisconsin sports, click here! Also, check out our merch store for some amazing WSH merchandise!