Different year, similar story. Last season, ESPN's Adam Schefter dropped a draft day bomb that Aaron Rodgers did not want to play in Green Bay any more. What followed was a circus of rumors and conjecture that ended with Aaron Rodgers eventually showing up for training camp. Along the way, Rodgers' displeasure with the front office became public knowledge, Randall Cobb was brought back, and the MVP quarterback asked for and received a new contract.
Now, after yet another MVP season that was wrought with numerous controversies, Aaron Rodgers once again is making headlines regarding his future. Despite having a self-imposed deadline of March 8, the latest news surrounding Rodgers' future comes as draft prospects workout in Indianapolis at the NFL Draft Combine. According to Ian Rapoport, Rodgers is torn over where he wants to play next season.
With all eyes on #Packers QB Aaron Rodgers and his future, here is the latest: Sources say Rodgers is truly torn on where he wants to play in 2022. While many in the NFL expect him to return — there's lots of positivity in Green Bay — he is going back and forth on what he wants.

— Ian Rapoport (@RapSheet) March 5, 2022
Will Aaron Rodgers Return in 2022?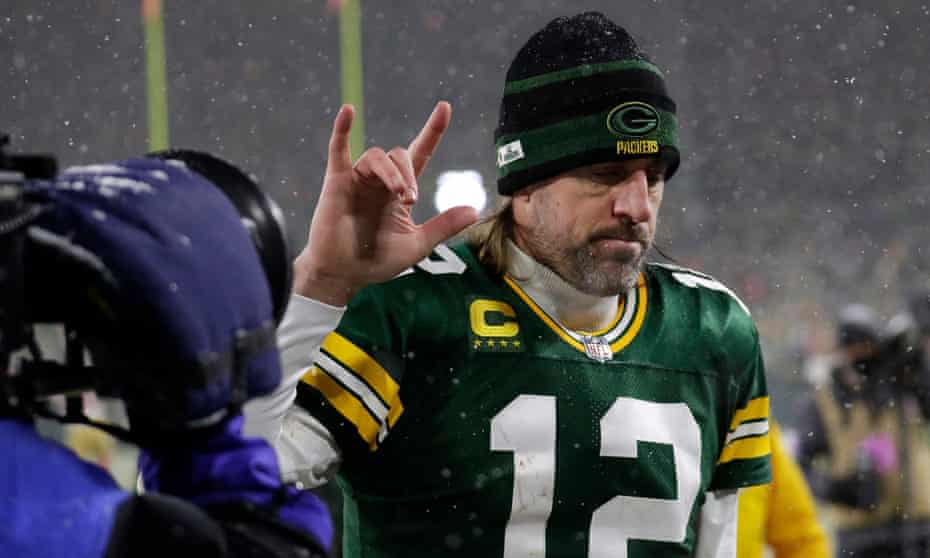 The simple answer to this question is that only Aaron Rodgers has an idea of what he is going to do. As Ian Rapoport indicated in the above Tweet, there is widespread belief that Rodgers will be with the Packers in 2022. This is not just wishful thinking by Green Bay or their fans either. Many around the NFL have reportedly come to terms with the fact that their teams are no longer in the running for Aaron Rodgers.
Last month, Ian Rapoport also reported that the Green Bay Packers were ready, willing, and able to give Aaron Rodgers a new monster contract. The rumors are that Rodgers will be offered a short-term deal worth $50 million a season.
Of course, money is not the only thing that can lure Rodgers back to Green Bay. The Packers have shown a willingness to do just about anything Rodgers asks of them. Rodgers himself admitted that his relationship with the front office is better than it has ever been. Additionally, the Packers have won three-straight division titles. Despite their apparent salary cap outlook, the team says it has a plan to bring just about everyone back. The fact of the matter is that Green Bay gives Aaron Rodgers the best chance of winning.
Why Wouldn't Aaron Rodgers Return?
As much as the Packers can say they have a plan, there is no real clarity around what that plan is. The aforementioned salary cap situation is among the worst in the league. If Rodgers is not satisfied with the plan or the immediate results, he may request a trade.
The other option, of course, is retirement. Following the Packers' loss at home to the 49ers, Rodgers did admit retirement is on the table. However, as he showed last season, he can still play at a MVP level.
The question is: does he want to?
For More Great Wisconsin Sports Content
Follow me on Twitter at @theotherAdams14 and follow us @WiSportsHeroics for more great content. To read more of our articles and keep up to date on the latest in Wisconsin sports, click here! Also, check out our merch store for some amazing WSH merchandise!