The Green Bay Packers have one of the most community-friendly teams in all of professional sports.  With no owner and no large market, the Packers are a product of the small community in which they play.  As a result, there are hundreds of stories from residents and fans interacting with players on a level that few ever dreamed of when it comes to meeting professional athletes.  In today's modern world, athletes oftentimes appear more accessible on social media, but there are fewer stories of fans actually interacting with them in person.  That is what makes Kurt Benkert, quarterback for the Green Bay Packers, so great.
Who Is Kurt Benkert?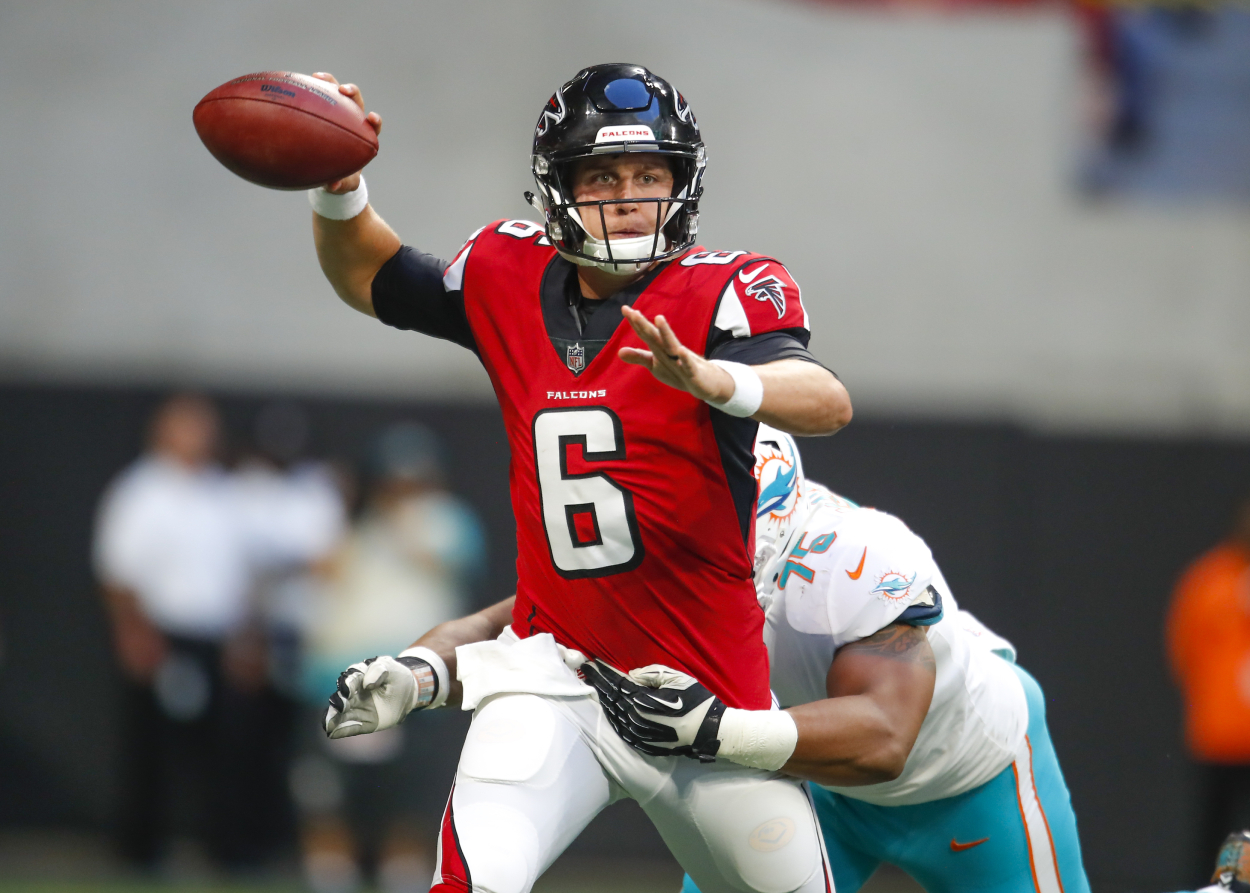 Kurt Benkert played his college ball at East Carolina and Virginia.  After transferring to Virginia ahead of his junior year, Benkert threw for 46 touchdowns and 20 interceptions as the starting quarterback.  In addition, he led the ACC in pass attempts, was second in completions, and third in completion percentage during his senior season in 2017.
Benkert went undrafted in 2018, but signed with the Atlanta Falcons as am undrafted free agent.  He spent 2018 and 2020 on Atlanta's practice squad (he was on injured reserve in 2019).  Green Bay brought Benkert in for rookie mini-camp as an extra arm.  Since coming to Green Bay, though, Benkert has captured the hearts of fans.
Master Chief
Not only is Kurt Benkert a professional football player, he is also a video game pro with Ghost Gaming.  One of the more popular video games in recent history has been the Halo franchise.  One of the characters is known as Master Chief.
Last month, Benkert won over the hearts of many Packers' fans and video game enthusiasts with this social media post:
Prior to purchasing, Benkert enlisted the help of fans on social media to convince his wife that i
Time to go save the planet, but first, I need a weapon. pic.twitter.com/gENbASo5ij

— Kurt Benkert (@KurtBenkert) June 23, 2021
Prior to posting the video of himself in the suit, he enlisted the help of fans on social media to convince his wife that it would be a smart purchase:
How do I convince my wife that I need this? Best comment will be used. Hope it works 🤤 pic.twitter.com/b52Hdya2Rr

— Kurt Benkert (@KurtBenkert) June 18, 2021
Anybody Got a BBQ?
As a new addition to the Packers, Benkert did not have much in regards to holiday plans around the Fourth of July.  Again, he turned to social media:
We will have the grill and smoker going all weekend with plenty of drinks, snacks, games, and a fire. Feel free to swing by.

— Paul Bretl (@Paul_Bretl) July 2, 2021
Paul Bretl, who writes for Dairyland Express and Cheesehead TV, was the fortunate host:
It was great meeting you and your family! Glad you guys could make it.

And I can now vouch for Kurt's ability in bags 🎯 https://t.co/dIHMTOtQN0

— Paul Bretl (@Paul_Bretl) July 4, 2021
This is surly the type of story that likens itself to the Lombardi Packers.  Many stories have been told of players joining backyard football games with kids and just being part of the community.  That type of thing is not seen much anymore.
Commuting to Work
It is always interesting to see what professional athletes drive into practice.  Kurt Benkert, though, has the coolest ride:
Commute to work while the weather is nice 🤙🏼 pic.twitter.com/6xokzH3WNo

— Kurt Benkert (@KurtBenkert) July 6, 2021
Conclusion
There are a lot of things that make the Green Bay Packers a great organization.  One of those things is the way their players interact with the community.  Even though he has not been with the Packers long, Kurt Benkert has already made himself a fan favorite.  The Packers need to find a place for him on the roster.  He IS a Green Bay Packer.
[pickup_prop id="7227″]
For More Great Wisconsin Sports Content
Follow me on Twitter at @theotherAdams14 and follow us @WiscoHeroics1 for more great content. Check out our merch page here and use promo code Wisco at check out for $1 off! To read more of our articles and keep up to date on the latest in Wisconsin sports, click here!