As everyone knows by now, the Green Bay Packers have traded Davante Adams to the Los Vegas Raiders. In return, the Packers received the Raiders first and second round picks in this year's draft. Adams is also receiving a five-year $141.25 million contract. The Packers, according to reports, were willing to give Adams more money than he received from the Raiders. However, Adams grew up a Raiders fan and his college roommate was David Carr, the Raiders quarterback. Now Adams gets to live his childhood dream of playing for the Raiders. He joins a list of many former Packers players who have moved on to the Silver and Black. Here, I present how five of them faired after leaving Green Bay for warmer weather.
[pickup_prop id="21985″]
James Lofton: Packers (1978-1986) and Raiders (1987-1988)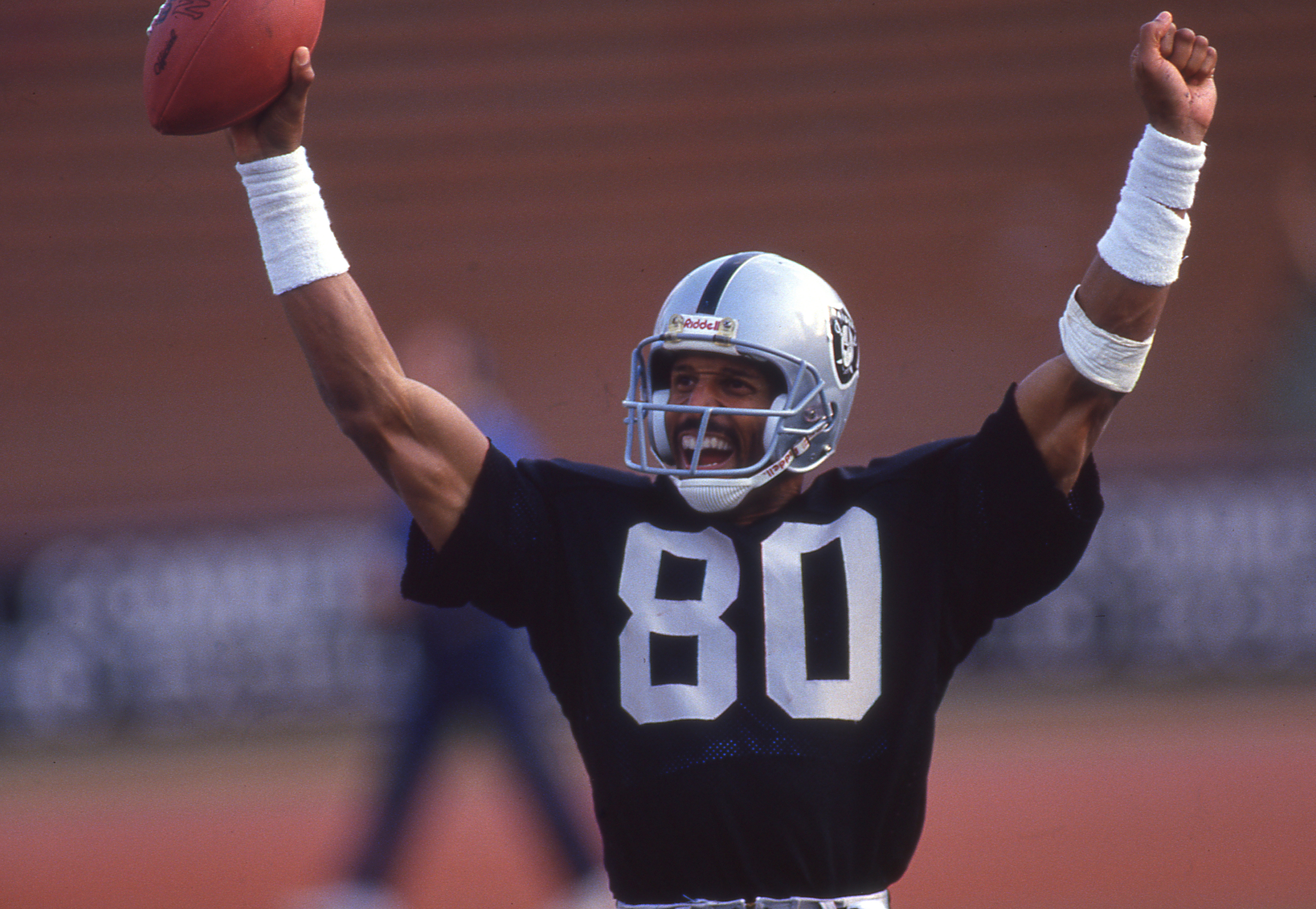 James Lofton is a Hall of Fame wide receiver who spent the best years of his career with the Green Bay Packers. After eight seasons and seven Pro Bowls, the Packers traded Lofton to the Oakland Raiders. In his first season with the Raiders, Lofton had 880 receiving yards and five touchdowns in 12 games. In his second season, he had 28 receptions and 549 yards. Lofton did not score a touchdown in 1988. After his time in Oakland, Lofton spent four seasons with the Buffalo Bills and one season split between Philadelphia Eagles and Los Angeles Rams.
Desmond Howard: Packers (1996 & 1999) and Raiders (1997-1998)
Desmond Howard may have only been a Packer for one season, but he is a team legend nonetheless. In his magical 1996 season, Howard led the NFL in punt returns, punt return yards, and punt return touchdowns. Of course, he is most remembered for his return heroics in Super Bowl XXXI. For these, he was named the MVP of the game. The following year, Howard signed with the Oakland Raiders. In two seasons with the Raiders, he surpassed 1,000 kickoff yards twice, something he did not do with the Packers. He again led the NFL in punt return touchdowns in 1998. After his time in Oakland, Howard spent 1999 with the Packers and Lions. From 2000-2002, Howard was the return man for Detroit. He made the Pro Bowl in 2000.
James Jones: Packers (2007-2013 & 2015) and Raiders (2014)
James Jones played in the NFL for nine years. Eight of them were spent with the Packers while one was spent with the Oakland Raiders. Obviously, his time in Green Bay was much better than his time in Oakland. Jones was a member of the Super Bowl XLV championship team. That year, he had 50 receptions for 679 yards and five touchdowns. In 2012, Jones led the NFL with 14 touchdown receptions. In his lone season with the Raiders, Jones had 73 receptions for 666 yards six touchdowns. Apparently, he did not enjoy his time there very much as he returned to the Packers the following year.
Jared Cook: Packers (2016) and Raiders (2017-2018)
Jared Cook was a highly anticipated free agent signing by the Packers in 2016. Unfortunately, an injury limited him to 10 games. He had 30 receptions for 377 yards and a touchdown during the regular season. During the playoffs, his famous sideline, toe-dragging, falling down catch has ensured his presence in Packers' playoff highlight reels for years to come. After the season, he signed on with the Oakland Raiders where he had much more success. In two seasons, he played in all 32 regular season games. His best year with the team was 2018. That year, he had 68 receptions for 896 yards and six touchdowns. He was named to his first Pro Bowl that year, and made his second in the following season as a member of the New Orleans Saints. Cook is currently a free agent after spending 2021 with the Los Angeles Chargers.
Jordy Nelson: Packers (2008-2017) and Raiders (2018)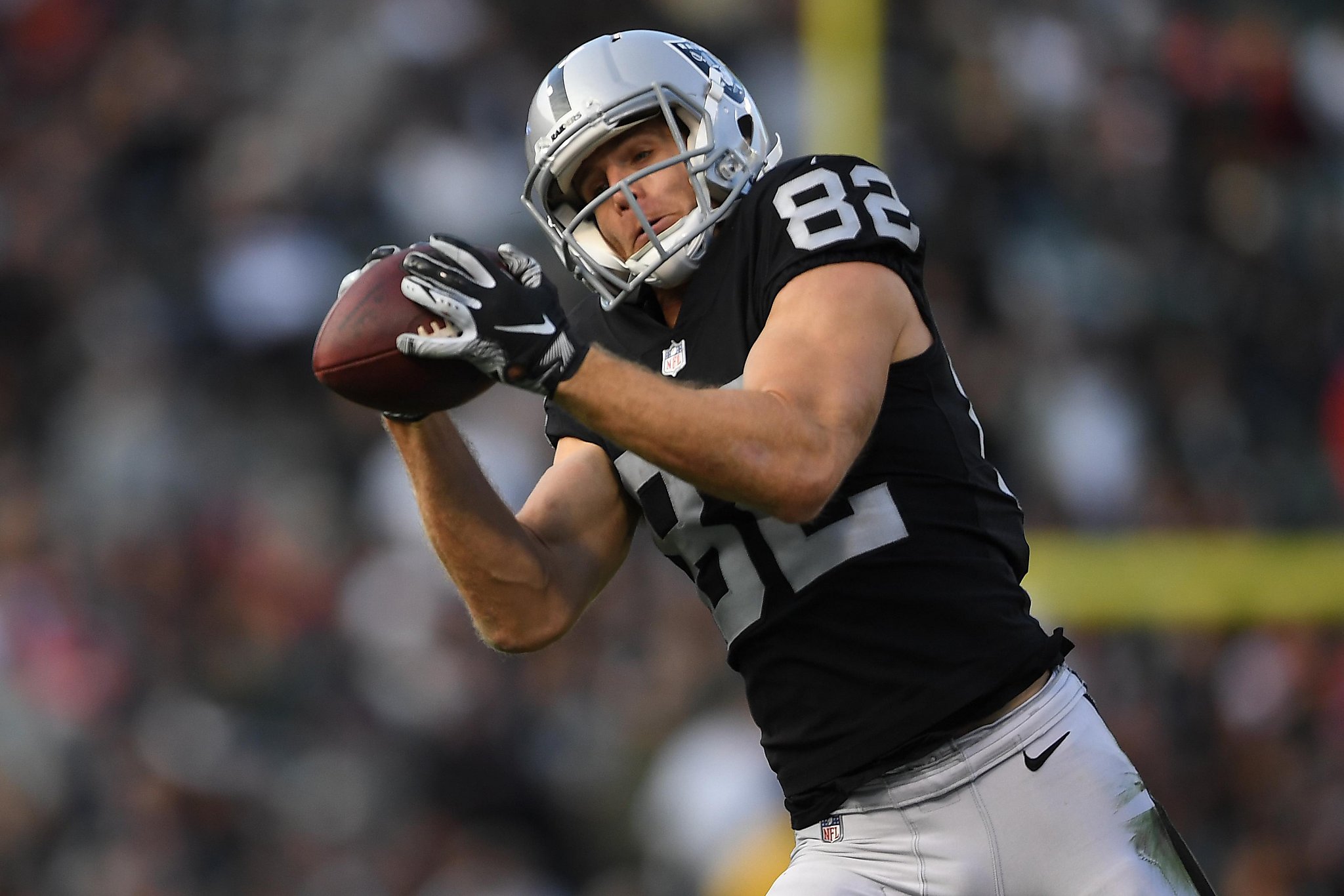 Perhaps the most memorable and heartbreaking instances of a Packers player going to the Raiders. A fan favorite, Nelson had four 1,000 yard seasons with the Packers. This included the 2014 season in which he set the franchise record for receiving yards in a season with 1,519 (Davante Adams broke that record in 2021). After missing 2015 with a torn ACL, Nelson won the NFL's Comeback Player of the Year Award with 1,257 receiving yards and a league-leading 14 touchdowns in 2016.  After a down year in 2017, the Packers chose not to re-sign Nelson. He signed with the Raiders and played the 2018 season with them. That year, he had 63 receptions for 789 yards and three touchdowns. It was his last season in the NFL.
The Raiders…where all great Packers receivers go to pasture. https://t.co/u01VICuy27

— Pierson (@PPFleegrr_87) March 19, 2022
For More Great Wisconsin Sports Content
Follow me on Twitter at @theotherRobin19 and follow us @WiSportsHeroics for more great content. To read more of our articles and keep up to date on the latest in Wisconsin sports, click here! Also, check out our merch store for some amazing WSH merchandise!