The Milwaukee Brewers are back at home to face the Atlanta Braves for a three-game series. Let's take a look at what this series might entail.
This three-game series marks the fourth time these two teams face off this season.
The Atlanta Braves are sitting with a 16-19 record overall, ranked third in the NL East. The Milwaukee Brewers are 22-13, ranked first in the NL Central. Collectively, the crew is 10-4 at home and hitters have a .419 SLG (Ranked third in the majors).
Probable Pitchers
Monday: MIL- Freddy Peralta (4.40 ERA), ATL- Ian Anderson (4.20 ERA)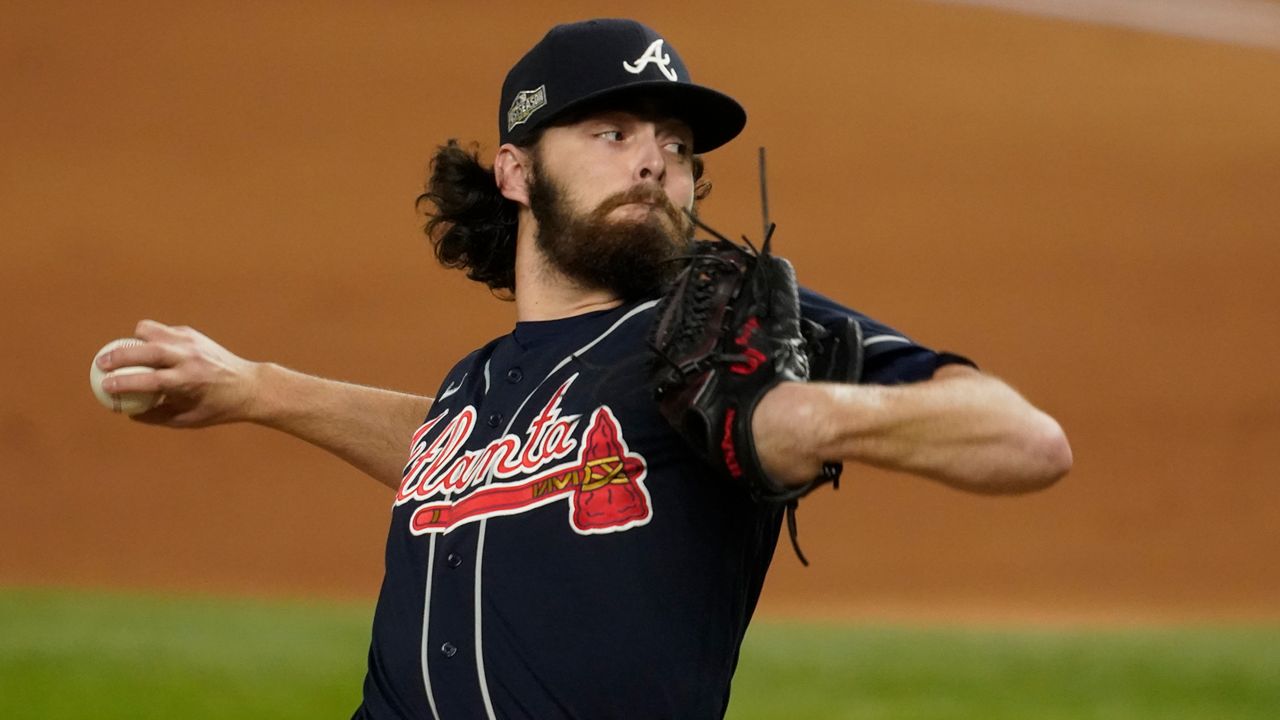 For Atlanta, Ian Anderson is making his seventh start of the season. Currently, he holds a 3-1 record, 4.20 ERA, 1.40 WHIP with 16 BB and 22 K's in over 30 innings of work. His last start came Wednesday against the Red Sox where he went 5.1 innings, allowing three runs on seven hits. Anderson did strike out four, but didn't factor in the decision where the Braves won in walk-off fashion. He faced Milwaukee on May 15 where he threw six innings, only allowing one run on two hits while striking out four. The Braves would go on to win that game, 5-1.
Freddy Peralta also makes his seventh start of the season for Milwaukee. He comes with a 2-1 record, 4.40 ERA, 1.25 WHIP with 11 BB's and 38 K's in just over 28 innings of work. Peralta won his last outing which came against the Reds on Tuesday night. In that contest, he threw 5 innings of work, only allowing one run on four hits while walking one and striking out eight. Against Atlanta, Peralta is making his fourth start; He holds a 2-1 record with a 4.41 ERA, 1.53 WHIP, with 12 walks and 19 strikeouts in 16 innings of work.
Tuesday: MIL- Adrian Houser (3.86 ERA), ATL: TBD
While it hasn't been announced who will be taking the mound for Atlanta on Tuesday, it's likely that Milwaukee will have Adrian Houser starting.
In his last outing against the Reds on Wednesday, it was a less than ideal start for Houser as he was handed the loss. Houser allowed seven runs on six hits, three of those runs earned, while walking four and only struck out three across four innings of work. An initial error resulted in four unearned runs coming across the plate for Cincinnati. This loss broke Houser's three-game winning streak and it also marked the fourth time this season that the right-hander walked at least three batters in a single outing.
Wednesday: MIL- Corbin Burnes (1.77 ERA), ATL- Max Fried (3.14 ERA)
Your reigning NL Cy Young continues to do Cy Young things. His last outing came on Friday against the Marlins where he didn't factor into the decision. However, Corbin Burnes struck out seven, and only allowed one run on five hits in seven innings of work. Through seven starts, Burnes holds a 1.77 ERA, 0.78 WHIP, with only eight walks and an impressive 57 strikeouts.
Atlanta's Max Fried didn't factor into the decision in the 11-6 loss against the San Diego Padres on Friday. Fried gave up four runs on nine hits, walking two, and struck out six over six innings of work. The Braves had a 6-4 lead in the bottom of the sixth, which was gearing up to give Fried his fifth straight win. However, a three-run blast from Ha-Seong Kim would give the Padres the lead. Through 43 innings of work, Max Fried posts a 3.14 ERA, 0.98 WHIP, with 41 K's.
Injuries
Willy Adames exited Sunday's game with a twisted ankle. His injury is a day-to-day outlook. Andrew McCutchen still remains on the 10-Day IL (Covid-19), but is slated to return soon. Jake Cousins and Justin Topa remain on the IL both with elbow issues.
For the Braves: Ronald Acuna Jr: day-to-day (groin), Manny Pina: 10-Day IL (Wrist), Eddie Rosario: 10-Day (eye), Jay Jackson: 60-Day IL (lat), Luke Jackson: 60-Day IL (undisclosed), Mike Soroka: 60-Day (achilles), and Kirby Yates: 60-Day IL (elbow).
You can catch the action starting Monday night at 6 P.M. CST on Bally Sports Wisconsin. First pitch is slated for 6:40 P.M. CST.
Follow me on Twitter at @sarahspooon and follow us at @WiSportsHeroics! For all things Wisconsin sports, click here!