For the fourth consecutive year, a Milwaukee Brewer has taken home the Trevor Hoffman Reliever of the Year award. This year, the title went back to Josh Hader, making this his third win.
The announcement came on Wednesday; Josh Hader is the NL Reliever of the Year. This award is voted on by retired major-league relief pitchers.
Equally important, Hader also won the honors in 2018 and 2019. Not to mention, rookie Devin Williams is also a winner of this award, claiming it in the shortened 60-game season last year.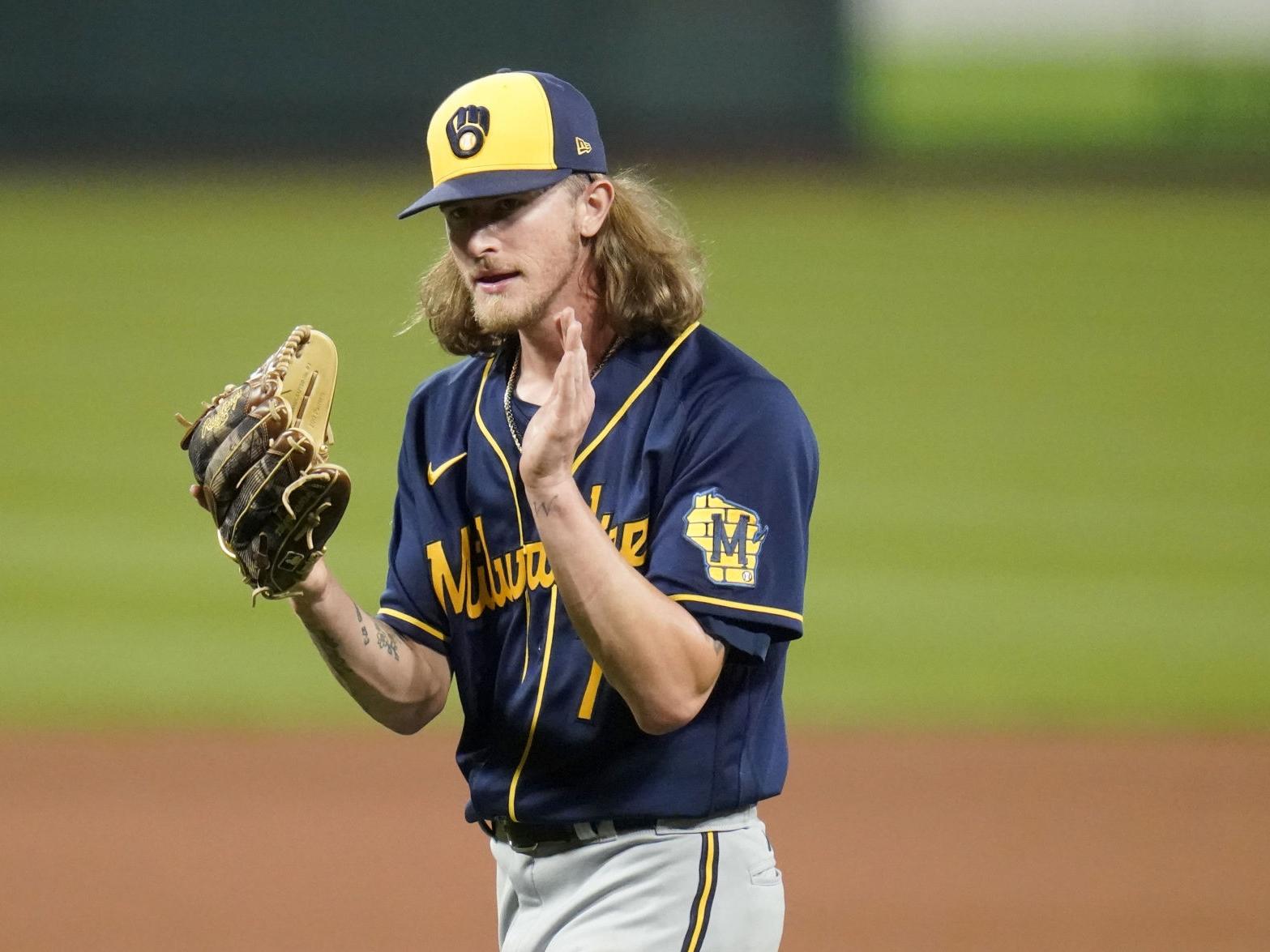 A three-time all-star, the closer led the Majors this season with 102 K's while posting a 1.23 ERA (A career best) in just 60 appearances. Respectively, Hader had 34 saves, one of those coming from the combined no-hitter with Corbin Burnes in September.
The left-hander had a strikeout rate of 45.5%, a rate that led the Majors, and only walked 24. Hader's success was a huge contributor to the 95 victories and NL Central crown the Brewers claimed this season. Also, for the first time in his career, Hader is used as a true closer this season.
Josh Hader allowed just three home runs this season; Unfortunately one of those being an eighth-inning go-ahead blast by Freddie Freeman in Game 4 of the NLDS; That home run would help the Braves clinch the series, and begin their run to the World Series.
In addition, Josh Hader is also a finalist for the All-MLB team. Those results are announced on Nov. 23; Hader was a part of the inaugural All-MLB team back in 2019.
Other Brewers nominated included Corbin Burnes, Freddy Peralta, and Brandon Woodruff for starting pitching spots, and Devin Williams joined Hader in the relief nominations.
Want More?
Follow me on Twitter at @sarahspooon and follow us at @WiSportsHeroics! For all things Wisconsin sports, click here!